Chicago Bootcamp Open House
Wednesday, January 29 | 6:00-8:00pm | Featuring Metis Alumni Ron Daley & Alex Parker
Join us for food and drinks on January 29th as we walk you through what students learn during their 12 weeks of project-based data science work. You'll also see a capstone project presentation and hear from alumni about how to prepare, what to expect, and what happens after the bootcamp.
What to expect:
-6:00-6:30 - Register, mingle, eat & drink.

-6:30-7:00 - Overview of the Metis program presented by staff; capstone project presented by one of our recent grads.

-7:00-7:30 - Metis staff and alumni answer questions about career support, curriculum, admissions, etc.

-7:30-8:00 - Follow-up chat with guests, alumni, and staff.
About our alumni guests: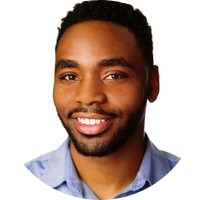 Ron Daley graduated from the University of Wisconsin-Madison with a BS in Industrial and Systems Engineering. Prior to joining Metis, Ron was a Consultant at Accenture for 4 years where he worked with fortune 100 and government clients in numerous roles. His exposure to large-scale web application delivery piqued his desire to be more involved with stakeholders and add value to the business post-application delivery in a more analytical way, which motivated him to study data science in depth at Metis.  Ron was a recent graduate of the Fall 2019 Cohort and is actively looking for his next opportunity.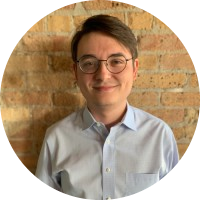 Alexander Parker is a data scientist at Optiver. Alex graduated from the University of Texas with a degree in finance. Prior to attending Metis, Alex worked as an investment banking analyst focused on domestic energy mergers and acquisitions. There he contributed to all stages of corporate financial transactions, including designing valuation models for oil exploration and production companies. His valuation experience along with involvement in a student algorithmic-trading organization at UT grew his interest in data-driven solutions for financial and business problems. He is excited to apply his combined finance and data science skill-set to trading problems in his new career.