Free FIU Data Science One Hour at Bootcamp: Intro Naive Bayes workshop - Register Here
One Hour at Bootcamp: Intro to Streamlit
On-Demand | Featuring Brian McGarry, Metis Data Science Instructor
Are you curious about the ease of using Streamlit? Join Metis for an informative discussion on our Online Flex Bootcamps followed by a crash course in deploying Machine Learning models using Streamlit.
Streamlit is a helpful and user-friendly way to add interactivity and engagement to any Machine Learning project. By the end of the session you will:
• Learn how to deploy a Machine Learning model using Streamlit
• Be able to showcase your Streamlit models and insights
• Better understand how a Metis Bootcamp works and what you can expect
Metis Online Flex bootcamps offer the flexibility to learn on your own time while still being guided by our industry expert instructors. During this webinar, we will discuss what you can expect from the application process, our flexible classroom experience and our career services and alumni network.
About Brian: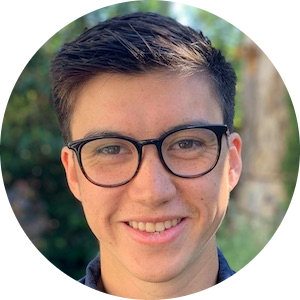 Brian McGarry, Metis Data Science Instructor
Brian is one of our lead data science instructors and curriculum developer.
He previously worked at Seattle Gymnastics Academy on customer segmentation and geographic analysis problems. His main interests in Data Science are interpretability and bayesian statistics. He received his BS in Chemistry and BA in Philosophy from the University of Vermont. When not working Brian enjoys doing gymnastics, camping, and reading books.