Free Online Corporate Training Series: Intro to Python Register Now
Join Metis Senior Data Scientist Kevin Birnbaum throughout the month of April for a free, live online training series introducing Python to absolute beginners. No prerequisites required! 
You'll also get a preview of what the live online Corporate Training experience is like for our clients. Here's what we'll cover in the 4-part series:
-April 7 at 12-2pm ET: Introduction to Variables and Basic Data Types
-April 14 at 12-2pm ET: Conditional Logic in Python
-April 21 at 12-2pm ET: Lists and for loops in Python
-April 28 at 12-2pm ET: Introduction to Functions in Python
Your Instructor: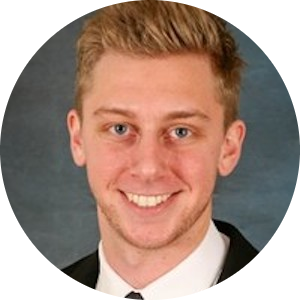 Kevin Birnbaum is a Senior Data Scientist and Instructor for Metis Corporate Training, where he helps our clients' employees learn skills that range from Python to data literacy.