Enroll in one of our Short Immersive courses here.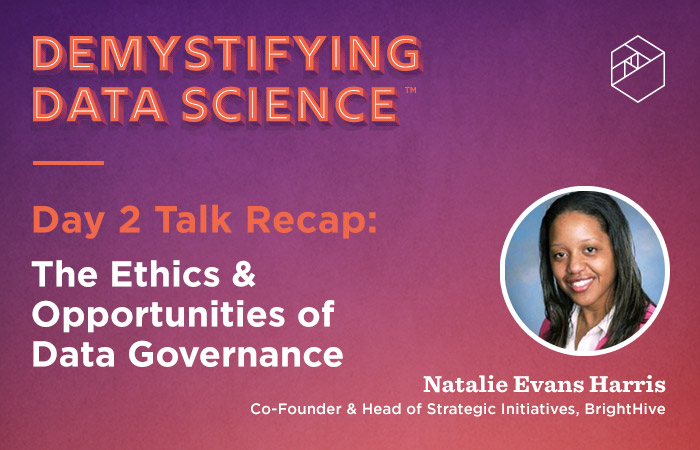 business resource
Demystifying Data Science Talk Recap: Natalie Evans Harris on The Ethics of Data Governance
By Emily Wilson • February 06, 2020
This is the 6th installment in an ongoing blog series to recap the talks given on Day 2 of our 2019 Demystifying Data Science live online conference. In her talk, Natalie Evans Harris discusses the ethics and opportunities of data governance.