Enroll in one of our Short Immersive courses here.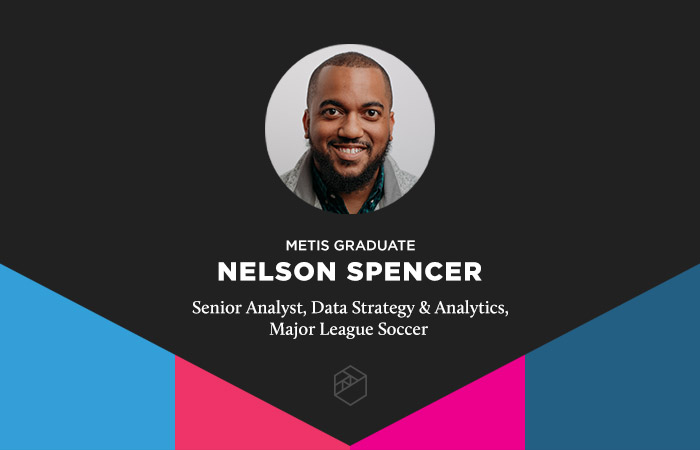 alumni
Demystifying Data Science: As Major League Soccer Grows, So Does the Data
By Emily Wilson • September 07, 2017
Metis graduate Nelson Spencer is a Senior Analyst of Data Strategy & Analytics at Major League Soccer's headquarters in New York City. He's a soccer fan who grew up playing the sport, and he still plays to this day. Even so, he says the job's main perk is the data itself, which grows in volume with the success of the league.