Enroll in one of our Short Immersive courses here.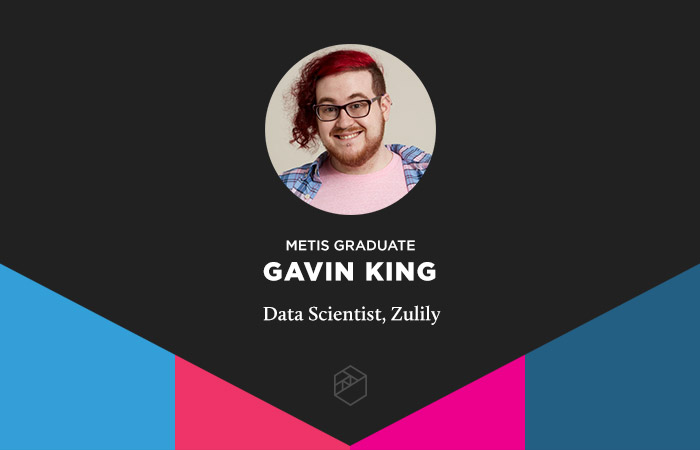 alumni
Graduate Gavin King Leaned on Metis Career Support to Navigate Data Science Field
By Emily Wilson • October 11, 2018
Recent bootcamp graduate Gavin King grew up in Arizona, got a Ph.D. in Mathematics from the University of Wyoming, and now lives and works in Seattle, where they've found a home in the bustling data science community as a Data Scientist at Zulily, a growing e-commerce company. Read about their journey to the job and how Metis career support helped along the way.