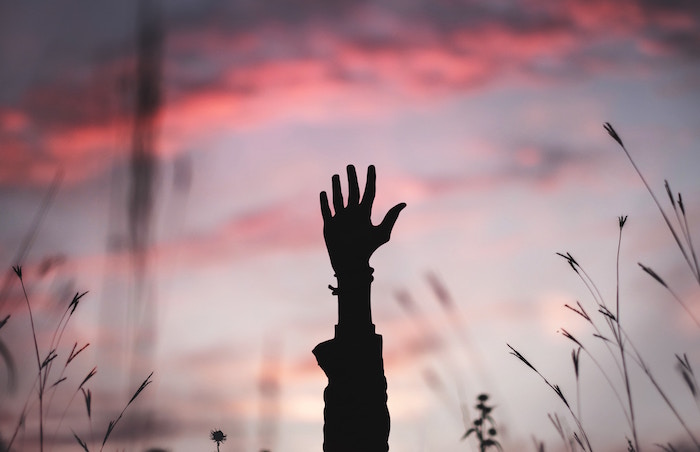 Photo by Bryan Minear on Unsplash
Last night, we hosted a live online AMA (Ask Me Anything) session with Gordon Dri, Data Scientist at Oracle and Instructor of our upcoming Beginner Python & Math for Data Science part-time, live online course. Dri is the co-creator of the course alongside Metis Executive Director of Data Science, Roberto Reif. 
During the hour-long event, attendees signed into our Community Slack channel to ask Dri questions live. Below you'll find highlights from the AMA, including answers to questions about the course content and structure, Gordon's professional experience, and how the course helps you prepare for the bootcamp. 
This Beginner Python and Math for Data Science course starts Monday, January 14th and runs through February 25th on Mondays and Thursdays from 6:30 pm to 9:30 pm – all live online so you can attend sessions from anywhere. Enroll here.
______

ABOUT THIS COURSE

What is the best way to prepare for the course beforehand?
This course is designed to teach you both Python and Math concepts from the ground up, so if you don't have much prior experience, I wouldn't worry. The first three sessions are on Python, starting from the beginning with key pythonic concepts, as well as getting you familiar with Jupyter notebooks. I will send out an email before the first day of class to show you how to install Anaconda/Python. That would get us up and running for the first session.


Why do you (and Metis more broadly) teach Python for data science, as opposed to using some other programming language?
We realize that Python has become the most popular programming language for data scientists. There was a survey taken last year in which Python surpassed R usage. There are also strong data science libraries and packages available in Python. Plus, since it is open source, it is always growing!

How is this course distinctive from tons of other online courses available, especially since the content is supposed to be basic?
That is a great question. Since I built this course, I may be biased, but I do believe that it does a great job of layering concepts in a digestible way for beginners. The concepts covered in both portions of the course are wide and will get technical. Since I will be lecturing through these topics with you, I feel that you will have a great opportunity to learn and use these concepts to build on in the future.
Additionally, you will also be added to the Metis Alumni Slack channel and have access to tons of resources and Metis Alumni working in data science around the world! Plus, our courses are accredited by accet.org. 

I see on the site that there is no official homework. Are there any projects, and will we get any feedback on those if so?
Correct, there is no official homework. And there are also no projects.  However, I will be preparing some homework problems for students to work on outside class time. These won't be covered in class, but the solutions will be provided. I will also be holding office hours on Saturdays (9am-10am PST). During those sessions, we can talk through the unofficial homework if you have questions.


Does this course cover data engineering using Python? What are the best resources to train for that?
No, we won't cover that topic in this course. We work with some basic Python concepts, then move toward IF statements, functions, loops, etc. Then we will do work with NumPy, Pandas and Matplotlib - the three most important packages for data scientists.


Will the math taught in this course be what is required to know to get into the data science bootcamp?
Yes, we designed the curriculum by looking at the Metis admissions test, therefore after completing the course, you should be ready to apply.


How do we apply the math learned in this course to data science projects?
The Math concepts that we cover, such as Calculus, Statistics, and Linear Algebra all form the building blocks to Machine Learning methodologies that you will be using in all future data science projects.


if I'm not able to make 1 or 2 of the classes, will they be recorded so I would be able to catch up on the weekend?
Yes, typically the classes are recorded and I will share links to the recordings afterward. Of course, if you have questions about any of the material during your weekend catch-up, you can reach out to me on Slack.


ABOUT INSTRUCTOR GORDON DRI

What was it that drew you to the field of data science in the first place?
Great question. Throughout my studies, I've found that I really enjoy learning about new models and methodologies. Particularly, in business applications, I believe that data science gives us an opportunity to be creative, explore and answer a lot of questions!

What advice would you give to aspiring data scientists? And how do you maintain your knowledge on the most up-to-date advancements in the field?
I think part of what makes someone great at what they do is that they truly enjoy and immerse themselves in their field. It's certainly the same for data science, which is a rapidly growing and developing field. There is always something "new" to learn and something "old" that you haven't learned yet. The best way to keep up is to immerse yourself in the field and community. Blogs, podcasts, communities like we have here at Metis, Meetups, and talking with other data scientists are great ways to learn, as well as stay up to date.



HOW DOES THIS COURSE RELATE TO OUR INTRO TO DATA SCIENCE COURSE?
What do you cover with respect to the deployment of models into production? I see from the description some attention is paid to "fundamentals." What is being taught about the next step – i.e. taking one's model and putting it to use?
We will not be covering deploying models in this course. The next step would definitely involve more exposure to machine learning methodologies as well as getting your hands dirty working with data. The Introduction to Data Science course can expose you to that, but of course the immersive will definitely do that on a higher level.


Would you say this course is a prerequisite for the Introduction to Data Science course? Upon successful completion, will we be accepted into that course should we choose to continue?
I would say that this course covers Python and Math in more detail than the Intro to Data Science course. I think it is advisable to take BPM beforehand if possible, but that is not required. Intro to Data Science covers a much wider set of topics, most of which are rooted in the material that we will cover in BPM. Also, there is no application process for the Intro course. You can just enroll when you want to take it. 

If we choose to take the Introduction to Data Science course next, will we get a discount? 
You will not get a discount on the Intro to Data Science course, but if you were to apply and get accepted into our Bootcamp, the $750 paid for this course would be 100% applied to your Bootcamp tuition.
__________
Learn more and enroll in the course here!
---