The following is an excerpt from an AMA (Ask Me Anything) session hosted on our Community Slack channel with Harold Li, Data Scientist at Lyft and one of our Introduction to Data Science instructors. During the AMA, attendees asked him questions about the course, its content and structure, how it can help students prepare for the bootcamp, and more.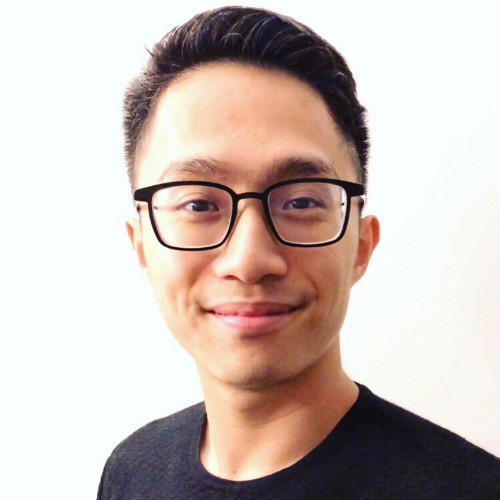 ABOUT THE COURSE:
What can we reasonably expect to take away by the end of the data science course?
Given a dataset, you should be able to analyze and find insights from the data and even run models to make predictions as well.
How will this course help students apply data science concepts?
This course helps students understand the math/stats behind data science concepts so that they can apply them correctly and effectively. There are many people who apply algorithms/methods without truly understanding them, and that's when using data science can be ineffective (and sometimes dangerous).

How much Python experience is necessary to take the course?
Some basic knowledge of Python is encouraged. If you have a rough sense of what lists, tuples, and dictionaries are, you should be good to go!
What is the outside-of-class time commitment for this course? What is suggested?
We don't have homework assigned, but we will have suggested problems (totally optional) to work on after every class.
I want to do all the optional assignments. How much time should I budget per week if I want to do them in-depth?
I think 3-5 hours is a good range if you're serious about getting in-depth.
If I can't attend every session live, is there a recording to watch afterward?
Yes, the sessions will be recorded for you to view if you have to miss any. 
The summary of the syllabus for the first 3 weeks looks like it overlaps heavily with the prereqs. Is the course at an appropriate level/would it be useful for someone who is simultaneously continuing with the OpenIntro to Stats book, going through Andrew Ng's ML course, etc?
I think having an interactive session (live lectures with the ability to ask questions, communicate with instructor and peers, etc.) would help solidify the concepts you learn from OpenIntro and Andrew Ng's ML course. During weeks 4-6, we'll go through more practical examples of data science concepts. At the end of the day, it depends on your learning style, but this is what our course can offer. 
As an instructor for both the Beginner Python & Math for Data Science course and the Intro to Data Science course, do you think students benefit from taking both?
I think so! I would recommend taking BPM first, then taking IDS next.
Which course (BPM or IDS) is a better prerequisite or better preparation for the bootcamp?
If you're unfamiliar with Python, then the Python course is the place to start. If you have some understanding of Python, then Intro to Data Science is the right course for you.
I work a lot with time-series customer data in RDBMS in the digital marketing department of a fast-food chain. What kinds of problems can I solve better with the skills from this course?
Great question! I'm not sure what your customer data contains, but you can use data science for personalization efforts. You can predict whether a customer is likely to return or not so that you can better target customers in your marketing campaigns. Or you can understand what customers typically purchase, so you can offer deals that appeal to the customer's taste.
If a student has extra time during the course, do you have any suggested work they can do?
Yes! It would be great for students to apply data science concepts to their own datasets. See the UCI machine learning repository for a list of datasets to play around with. 
In addition to the 3 prerequisites, are there any additional links or resources you can share that will help us prepare for this course?
I think those 3 will prepare you well!


HOW THIS COURSE PREPARES YOU FOR THE BOOTCAMP:
How would a bootcamp grad be able to set themselves apart from a Princeton grad such as yourself?
Most companies nowadays value candidates who are proactive (i.e. have an existing data science portfolio). A bootcamp grad will already have an existing set of projects that showcase their value as a data scientist.
How would you compare a Metis data science bootcamp ($17k, 3 months) vs. a Master's degree in data science ($60k, 12 months) in terms of hire-ability and prestige?
From a prestige, hire-ability standpoint, it depends on the Master's degree institution. That said, I will say that Metis will teach you the essentials of what you need to be a data scientist. (Email [email protected] with any questions!)
What are some companies and positions that recent bootcamp grads have been hired into? Are the grads mostly analysts or actual data scientists?
Here are some recent ones: NBA, American Express, Booz Allen, BrainPop, Clover Health, Slack, Cole Haan, Indeed, DocuSign. That second question is harder to answer than it should be due to the confusing job title nomenclature in data science. Some are data scientists, some are data analysts; some are data scientists whose day-to-day job is more like data analysis, and some are data analysts whose day-to-day job is more like data science. Of course, that doesn't address the fact that some are data engineers, some are machine learning engineers, and some have still other titles. You can read some alumni stories here!
_____
Interested in taking the Intro to Data Science course? Learn more and check out the full schedule here. 
---