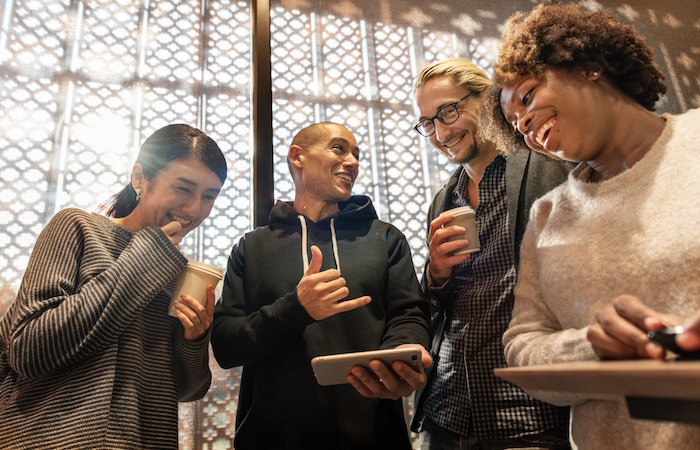 Photo by rawpixel via Unsplash
San Francisco is no stranger to innovation and disruption, and the rise of tech bootcamps exemplifies both. They hit San Francisco with full force sometime around 2012, when dozens popped up to offer what universities couldn't (and largely, still can't): an efficient way to gain the skills needed to get your start in computer and/or data science. We launched our Data Science Bootcamp in San Francisco after realizing the breadth of that skills gap between education and job readiness, and we've watched the field grow exponentially as more and more corporations now need data teams to help make sense of all the information being gathered about their consumers and clients.
But in a crowded bootcamp marketplace, what makes Metis different? What sets us apart? Below, read about the importance of accreditation, how we build and foster a robust data science community, and more. 
Nation's Only Accredited Data Science Bootcamp
As the only accredited data science bootcamp in the nation, our immersive, 12-week program is totally vetted by ACCET (Accrediting Council for Continuing Education and Training), meaning everything from our curriculum to our instructors (and everything in between) undergoes scrupulous interrogation. Choosing to enroll in an accredited bootcamp adds a layer of comfort, knowing your experience and those leading the way are held to the highest possible standards.
Building Community Makes Students Stronger
With accreditation as a foundation, a lot goes into the Metis experience, including a strong focus on building community. I've been the Program Manager at our San Francisco location for just under a year, and in that time, I've worked with three cohorts of students. Based on graduate feedback, we know one of the best parts about participating in a bootcamp is this sense of community. As students go through 12 intense weeks together with another 20 or so like-minded people, there's a feeling of shared vision and camaraderie that they've often not felt since college.
We start each day with this in mind, as students begin with pair programming – quick exercises designed to get the juices flowing and to jump-start the collaborative mindset. Once employed, graduates will be expected to work on teams with other data scientists, so we're sure to repeatedly emphasize how to collaborate effectively, turning it into a habit. Our running theme is to critique ideas instead of people, and each cohort molds into something of a team taking on the bootcamp together.
Bootcamp Doesn't Mean All Work, No Play
But the bootcamp isn't all work and no play, and it's important to mark clear distinctions between the two. We host in-office ping pong tournaments, and our downtown SOMA (South of Market district) location makes it easy to enjoy offsite outings like picnic lunches in the park, happy hours after projects, and visits to new or established bars and restaurants. Students also have ample opportunity to attend various networking events in our own space and at nearby businesses like Yelp, LinkedIn, and WeWork, which are all within walking distance. (Or biking distance if you prefer to ride around, which many students do.)
All things considered, the Metis experience is intense but extremely rewarding, complete with job prospects, community building, and tons of networking opportunities inside and outside our walls. Going back to "school" can be an effective way to kickstart a career in a new field, and if you're up for it, Metis provides a great road to learn what you need to enter the competitive, evolving world of data science.
_____
Learn more about our San Francisco Data Science Bootcamp here and apply to be part of our Winter cohort here. If you're in the area, check out our events calendar for data science events and Meetups in San Francisco. 


---