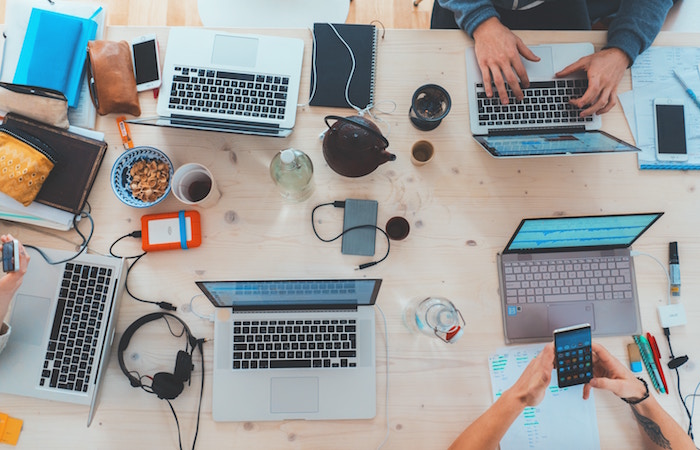 When you think about who participates in hackathons, coders and engineers might come to mind first. But data scientists and other data professionals have been playing an increasingly important role in these events, especially over the past few years, according to Justin Langley, Head of Production at the hackathon organizer, BeMyApp. 
"Companies have begun to realize how valuable their data is and how it can be used to digitally transform their business, which is driving a huge need for data scientists and data professionals at their hackathons," he said. "Many companies who are not the traditional tech companies have systems in place to collect and store data, and in order to modernize their business, they are turning to data science. More often than not, when we have a hackathon, companies provide access to their data and give participants an opportunity to make machine learning models and AI systems to utilize it."  
With that in mind, data scientists and other data professionals who attend hackathons for the first time should expect access to otherwise impossible-to-get data along with ample opportunities to get creative as they work on interesting and worthwhile problems. 
"Data and analytics professionals can and should expect access to never before publicly available data sets," he said. "Many companies getting into hackathons now...have tremendous amounts of data and need to take advantage of it. Our job as hackathon organizers is to work with companies to clean, organize, and anonymize data and to provide it to participants so they can take their projects to the next level by incorporating data science in the form of dashboards, machine learning models, and AI systems."
As with everything else, the pandemic has affected the world of hackathons as well. In response, BeMyApp has shifted to a virtual hackathon model. Instead of the traditional 24- or 48-hour weekend events, the overall timeline is now much broader, giving participants up to two weeks to develop and create a project. 
If you're curious about hackathons and participating in them as a data professional, below are a few upcoming events that BeMyApp has on the calendar. Those interested in attending don't have to be subject matter experts, but an interest in the topic is always helpful, according to Langley. 
"There will be folks joining the hackathons who are subject matter experts who don't have coding or data science experience, so they make for great teammates to help guide the project," he said. "Most importantly, come with your own skills and be ready to contribute to a team. There will always be mentors and experts ready to help." 
These events offer a chance to build skills, compete for top prizes, and make an impact. 
Future-Proofing the Supply Chain with GS1 US (

August 31st - September 20th)




How can we "future-proof" supply chains to be more flexible, agile, and adaptable to meet unexpected challenges? Traditional supply chains have been severely disrupted by recent global and local crises, and GS1 US is looking for your help to find the answers. Join the Future-Proofing the Supply Chain Hackathon to develop solutions that will increase the adaptability and resilience of supply chains during rapid change. Plus, compete for the $30K prize pool with 7 team prizes available!

REGISTER HERE




Modernizing Behavioral Health with Anthem | AI (

September 8th - October 3rd)




Create solutions for those struggling with mental health during difficult times, such as a global pandemic and in the fight for equality. Help to improve the lives of especially vulnerable groups to overcome barriers like stigma, cost, awareness, and access to support. Access exclusive

Anthem | AI

data sets, employ innovative thinking, and compete for the $20k prize pool for top projects. Join and create a solution to modernize behavioral health.

REGISTER HERE




Children's Tumor Foundation with Hack for NF

(October 2nd - November 13th)




Rare diseases affect nearly 350 million people around the world, and Neurofibromatosis (NF) specifically affects 1 in 3,000 across the globe each year. During the Hack for NF, we want you to utilize the datasets provided to improve data analytics, research methodology, and advance the field of NF (neurofibromatosis) & rare diseases. The winning solutions will further help to create a data-driven framework that helps in hacking tough challenges such as NF & other rare diseases.

REGISTER HERE
---