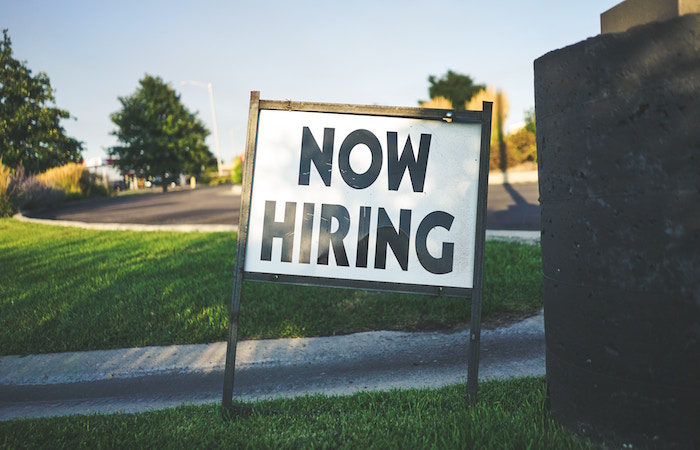 Whether you're hiring Diesel Technicians or Data Scientists, it's a fight for talent. Historically, companies have left the battle to hiring managers and recruiters, tasked with finding talent to fill open positions. But in the case of data-centric roles, as more and more open across industries, that approach is no longer sustainable on its own. Companies now need to be more innovative by focusing on the talent sitting right in front of them. They need to align recruiting practices with skilling and upskilling their current employees, enabling and empowering them to take on the tasks that the 4th industrial revolution is already demanding.
For twenty-plus years, I have devoted my career to helping individuals improve their lives through learning and workforce preparation, and I have had the pleasure to work for some of the largest education companies in the world. Most recently, for the past five years, my focus has been on the corporate side of learning, where academia and industry meet, and I've worked on projects that leverage education as a benefit-focused on diplomas and degrees (similar to what's being done at large corporations like Starbucks, Disney, Walmart, Discover, and Papa John's, to name a few). 
While these efforts represent important approaches to addressing these widening talent gaps, they're not enough, on their own, to solve the overall shortage. 
In fact, even given such efforts, the talent gap is vast. A recent survey published on the i4cp Productivity Blog indicates that "of the nearly 550 respondents, only 14% overall reported that their companies currently have the talent needed to achieve their objectives both now and looking three years ahead to a 'high' or 'very high' extent."
Traditional academia isn't filling this gap, either. During conversations with Chief People Officers (CHROs), and other corporate leaders, I regularly hear that colleges and universities aren't moving fast enough to provide the highly technical and skilled talent needed for the jobs available. 
So what should companies be doing to move toward solving this issue? They should look inward, at the talent sitting right in front of them, in order to develop pipelines that align with business objectives. 
At Metis, we regularly see blended organizations where teams consist of actuaries, statisticians, analysts, and beyond. Collectively, they need to improve their skills tied to business objectives. 
As an example, let's say a team is looking to upskill enough to work on projects aligned to the business objective of reducing technology debt for the company. While the goal isn't necessarily to turn every team member into a full-fledged data scientist, the entire team could benefit from getting an introduction to Python over two days so they can learn to clean, aggregate, describe, and visualize data, enabling them to analyze numerical, categorical, and time series data. 
Or let's think about data literacy, which is being increasingly considered a fundamental skill needed for all members of data-driven organizations. One of the most common trainings that clients request from us is a two-day program for their non-technical and technical team members – none are data professionals, but all need a foundation of data literacy to ensure joint understanding of how the organization is approaching data-driven business decisions. Data literacy is proving to be the entry point for many organizations as they look to upskill their employees and consider how data will impact their business going forward.
Of course, in-house training comes with a cost. It takes time and resources to upskill your team and equip them with what they need to advance their careers while helping you reach your business goals. But in-house training is also cost-effective, both in terms of time saved (replacing the need to routinely recruit/hire/train), and money saved, considering the long-term financial benefits of employee retention and satisfaction, goals reached efficiently, and more. 
In this current competitive climate, it's our belief that you're at greater financial risk if you choose not to train your in-house team, simply because the upside of doing so is only moving further and further up. 
Sometimes, however, recruiting fresh talent is the most prudent way forward. In those cases, we've been noticing an industry-wide trend where organizations are rethinking traditional approaches to recruiting. Instead of battling for highly-recruited data scientists, organizations often target prospects who have some of the desired skills, with the plan to upskill them as part of an immersive on-site training program. (Organizations like Training Industry Inc. describe this as pre-boarding.) 
With wide talent gaps that are only getting wider, it's clear that companies need to rethink their recruiting, retention, skilling, and upskilling initiatives in order to innovate, stay ahead of the competition, and reach desired business goals. At Metis, we're big proponents of taking data-related training opportunities directly to your team, utilizing programs of study taught by industry leaders that push your in-house talent to the next level.
_____
Learn more about Metis Corporate Training, which enables businesses to capitalize on the talent already working under their roofs through on-site training on topics like Data Literacy, Machine Learning, Data Engineering, and much more.
---