Ends May 17: 30% Introductory Savings on Online Flex Bootcamps! Explore Programs
[VIDEO] SwitchUp Webinar: Getting Started in SQL
By Metis • November 16, 2018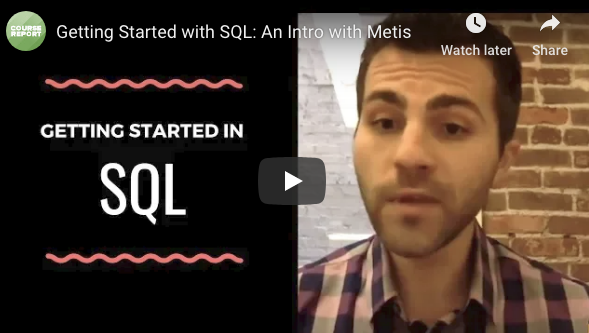 SwitchUp's Co-founder and Editor Liz Eggleston recently hosted a Getting Started in SQL webinar featuring SQL aficionado Jonathan Balaban, a Metis Sr. Data Scientist who helped develop our SQL Fundamentals professional development course. As SwitchUp notes in its blog intro, SQL has a "wide variety of uses, and no alternatives," meaning that it's a technology "you'll arguably need to use no matter what job you get in tech. " 
And in data science, we believe you'll definitely need it. SQL remains among the most sought-after skills listed in data-related job descriptions, and a recent Kaggle survey revealed that it's the 3rd most used tool by working data scientists. Still central to the data science work at companies large and small – from Facebook, Apple, and Google to your local startup – understanding SQL is a foundation-building way to more deeply understand multiple facets of data science.
During the nearly 40-minute recorded webinar, you'll hear Jonathan discuss what SQL is used for and how you can learn it as a total beginner.
__________
Want more? Read Jonathan's blog post about the value of SQL and learn about our SQL Fundamentals course.
---
Similar Posts
data science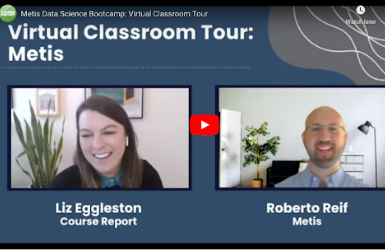 A Virtual Classroom Tour with Course Report
By Carlos Russo • December 16, 2020
During a recent webinar with the Course Report team, Roberto Reif walked the audience through a virtual classroom tour of our new data science & analytics bootcamps.
data science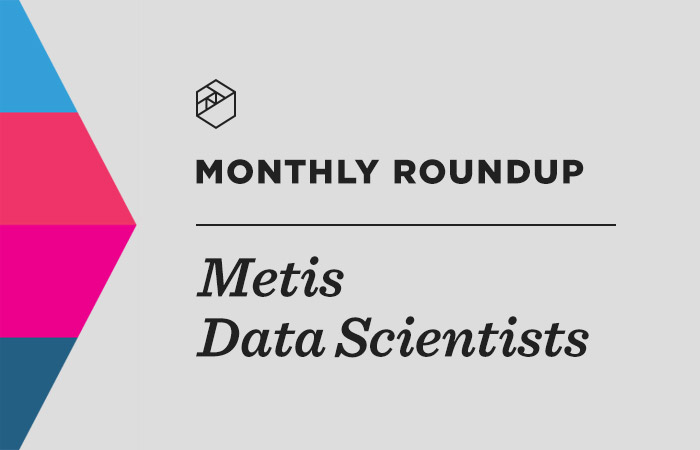 Data Scientist Roundup: Python for Data Science, AI in Banking, & More
By Metis • October 01, 2020
When our Data Scientists aren't teaching the intensive 12-week bootcamps or corporate training courses, they're working on a variety of other projects. This monthly blog series tracks and discusses some of their recent activities and accomplishments.
data science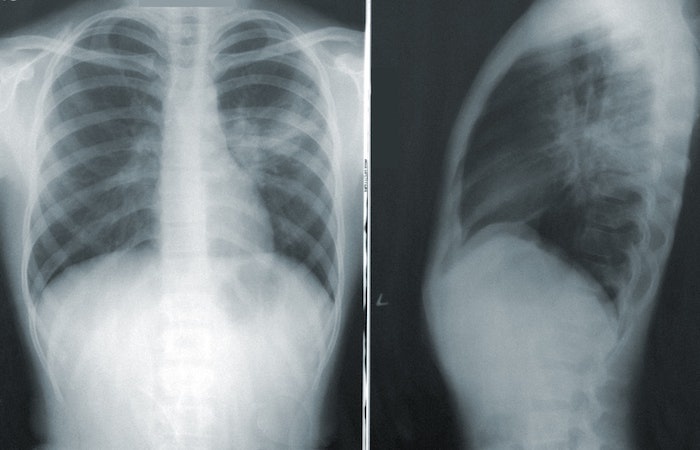 Made at Metis: Deep Learning to Detect Pneumonia & Predicting Spotify Track Skips
By Metis • August 31, 2020
This post features two projects from recent graduates of our data science bootcamp. Take a look at what's possible to create in just 12 weeks, including projects focused on detecting pneumonia using deep learning and predicting track skips in Spotify.