Watch our on-demand lecture on SVMs featuring Alice Zhao: Get Recording
[VIDEO] SwitchUp Webinar: Getting Started in SQL
By Metis • November 16, 2018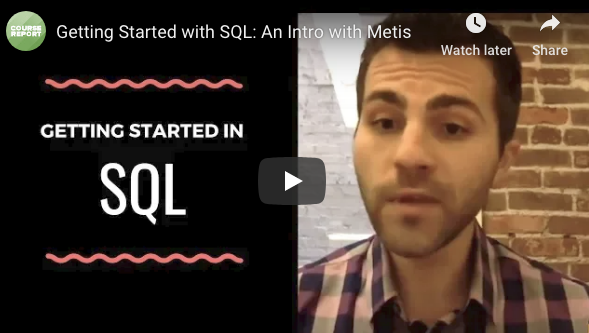 SwitchUp's Co-founder and Editor Liz Eggleston recently hosted a Getting Started in SQL webinar featuring SQL aficionado Jonathan Balaban, a Metis Sr. Data Scientist who helped develop our SQL Fundamentals professional development course. As SwitchUp notes in its blog intro, SQL has a "wide variety of uses, and no alternatives," meaning that it's a technology "you'll arguably need to use no matter what job you get in tech. " 
And in data science, we believe you'll definitely need it. SQL remains among the most sought-after skills listed in data-related job descriptions, and a recent Kaggle survey revealed that it's the 3rd most used tool by working data scientists. Still central to the data science work at companies large and small – from Facebook, Apple, and Google to your local startup – understanding SQL is a foundation-building way to more deeply understand multiple facets of data science.
During the nearly 40-minute recorded webinar, you'll hear Jonathan discuss what SQL is used for and how you can learn it as a total beginner.
__________
Want more? Read Jonathan's blog post about the value of SQL and learn about our SQL Fundamentals course.
---
Similar Posts
data science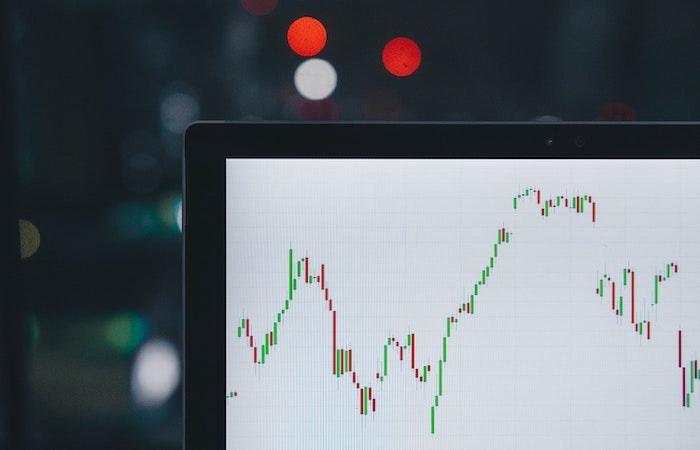 Made at Metis: Predicting Stock Performance & AI-Generated Guided Meditations
By Emily Wilson • July 27, 2020
This post features two projects from recent graduates of our data science bootcamp. Take a look at what's possible to create in just 12 weeks.
data science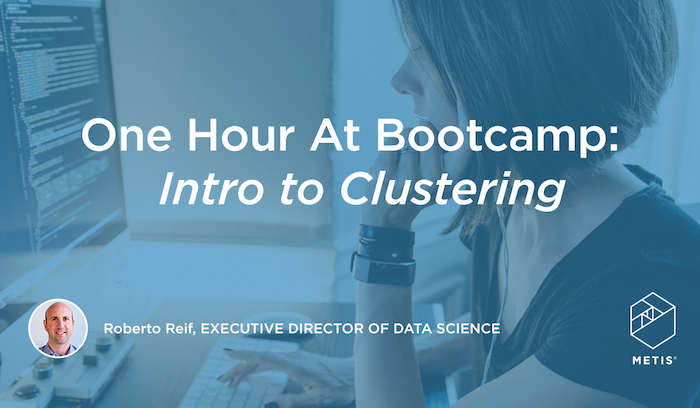 Free On-Demand 'One Hour at Bootcamp' Workshop - Intro to Clustering
By Metis • July 07, 2020
Last month, our Executive Director of Data Science hosted One Hour at Bootcamp: Intro to Clustering. The reception was so great that we wanted to share it far and wide for those who may have missed it the first time. Learn more and register for access to the recording here.
data science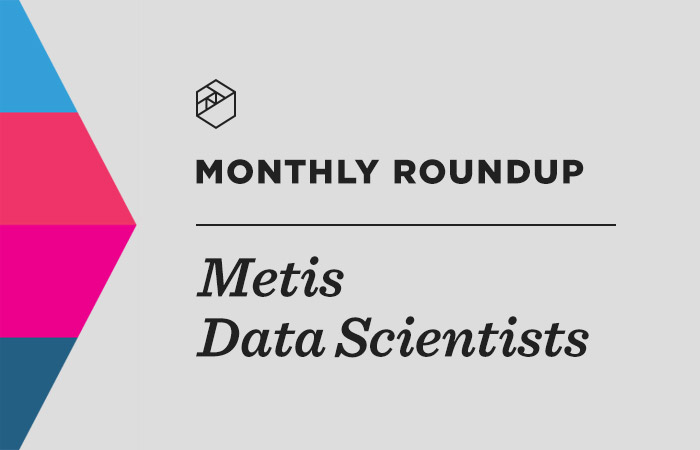 Data Scientist Roundup: How to Make a Seaborn Lineplot, Python and Data Literacy Videos, & More
By Emily Wilson • September 01, 2020
When our Data Scientists aren't teaching the intensive 12-week bootcamps or corporate training courses, they're working on a variety of other projects. This monthly blog series tracks and discusses some of their recent activities and accomplishments.