Submit your application by Sunday night to save $1,000. Apply Now
[VIDEO] SwitchUp Webinar: Getting Started in SQL
By Metis • November 16, 2018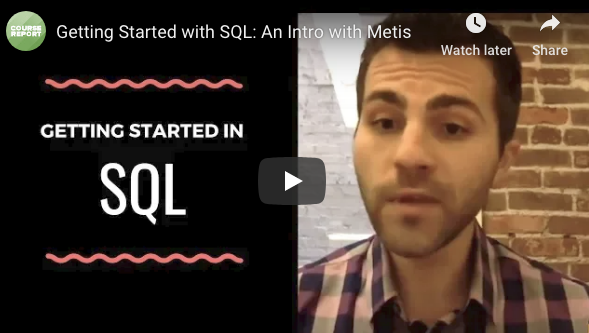 SwitchUp's Co-founder and Editor Liz Eggleston recently hosted a Getting Started in SQL webinar featuring SQL aficionado Jonathan Balaban, a Metis Sr. Data Scientist who helped develop our SQL Fundamentals professional development course. As SwitchUp notes in its blog intro, SQL has a "wide variety of uses, and no alternatives," meaning that it's a technology "you'll arguably need to use no matter what job you get in tech. " 
And in data science, we believe you'll definitely need it. SQL remains among the most sought-after skills listed in data-related job descriptions, and a recent Kaggle survey revealed that it's the 3rd most used tool by working data scientists. Still central to the data science work at companies large and small – from Facebook, Apple, and Google to your local startup – understanding SQL is a foundation-building way to more deeply understand multiple facets of data science.
During the nearly 40-minute recorded webinar, you'll hear Jonathan discuss what SQL is used for and how you can learn it as a total beginner.
__________
Want more? Read Jonathan's blog post about the value of SQL and learn about our SQL Fundamentals course.
---
Similar Posts
data science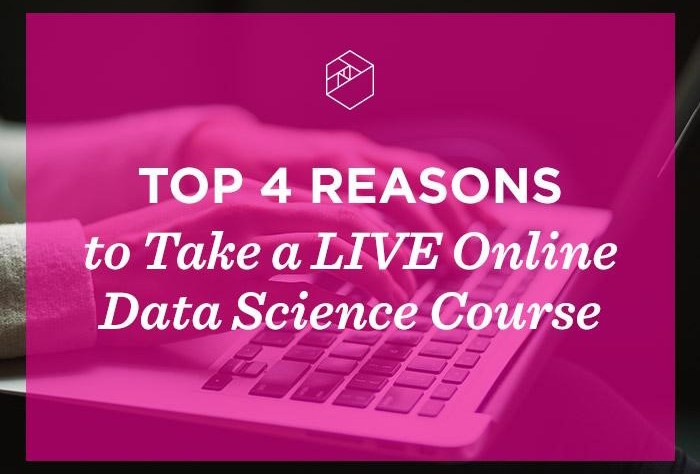 Top 4 Reasons to Take a Live Online Data Science Course
By Metis • September 19, 2018
What makes live online courses such a great way to begin on your data science educational path? Read here to find the Top 4 Reasons to give them a try.
data science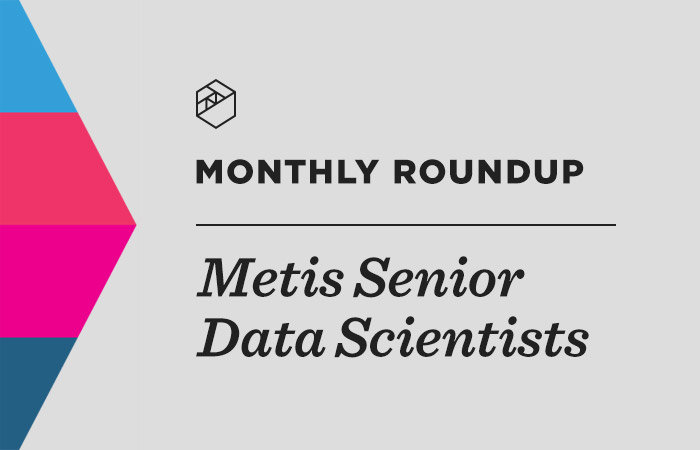 Sr. Data Scientist Roundup: Climate Modeling, Deep Learning Cheat Sheet, & NLP Pipeline Management
By Emily Wilson • August 21, 2018
When our Sr. Data Scientists aren't teaching the intensive, 12-week bootcamps , they're working on a variety of other projects. This monthly blog series tracks some of their recent activities and accomplishments. This month, read about projects covering climate modeling, deep learning, & NLP pipeline management.
data science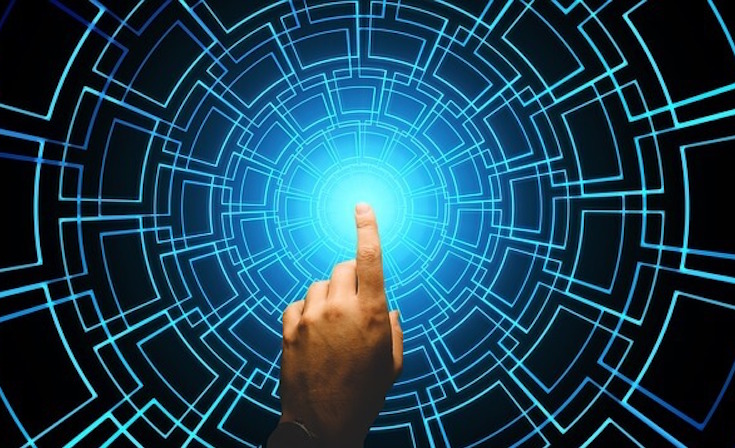 The Value of a Bootcamp Education (vs. Academia & MOOCs)
By Metis • July 30, 2018
Data science is booming and the appeal of positions in the field is eliciting unprecedented interest. But as many across disciplines are trying to maneuver into the field, they quickly find a skills-gap they need to overcome – and the job search will be a significant challenge even after those skills are acquired. Metis Senior Admissions Manager Josh Shaman tackled his weighty topic in a recent article for SwitchUp, through which he compares the value of an immersive bootcamp experience to university programs to massive open online classes (MOOCs).