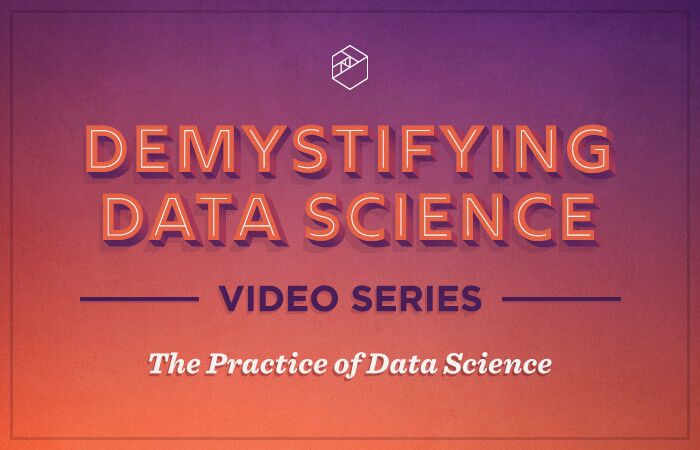 Back in September, we hosted a free live online conference featuring 12 straight hours of data science talks from more than 25 of the industry's best and brightest speakers. Demystifying Data Science was an awesome day of insights, advice, information, and interaction for aspiring data scientists. To share it all, we've broken the collection of recordings into a six-part blog series, of which this is the third.
The topic? The Practice of Data Science. In the following five talks, you'll hear from experts on specific aspects of the data science practice (like statistics and the art of deception, the possibilities/limitations of topic modeling) and on the broader ideas that make up the field – what goes into the job, what skills do you actually use on a regular basis, how are things changing? For all that and more, tune in below.   

_____
The 5 Most Important Things in Data Science
Kirk Borne, Principal Data Scientist at Booz Allen Hamilton

Conversation with a Data Scientist
Carla Gentry, Data Scientist at Talent Analytics

The Practice of Data Science
Bob Hayes, President of Business Over Broadway

Statistics and the Art of Deception
Deborah Berebichez, Chief Data Scientist at Metis

What Predictive Modeling Can and Cannot Do!
Claudia Perlich, Chief Data Scientist at Dstillery
_____
In Part 1 of the series, we covered how to launch a data science career, and in Part 2, we broke down various data scientist roles.
---