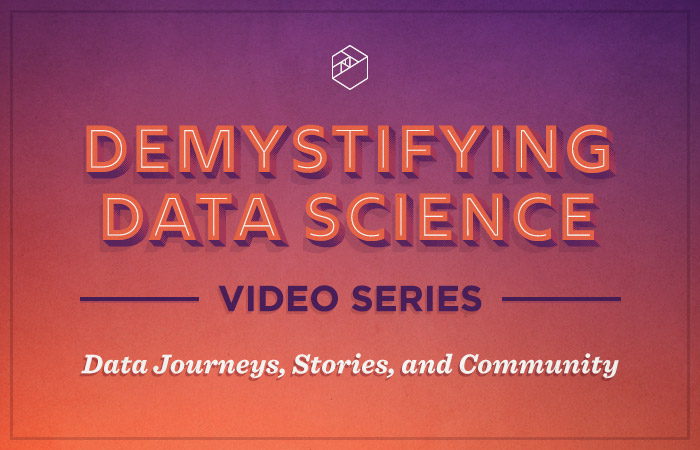 Back in September, we hosted a free live online conference featuring 12 straight hours of data science talks from more than 25 of the industry's best and brightest speakers. Demystifying Data Science was an awesome day of insights, advice, information, and interaction for aspiring data scientists. To share it all, we've broken the collection of recorded talks into a six-part blog series, of which this is the fifth. (Check out one, two, three, and four.)
This particular post explores data science journeys, stories, and community. Hear how a math major made his way to becoming a data scientist and how harnessing the power of community can push your data science career forward. Then listen in on a talk about going after your data science dreams and enjoy a dose of creativity as one data scientist performs original, data-specific lyrics set to the tune of an 80's chart-topper.
_____
How I Became a Data Scientist Despite Having Been a Math Major
Tim Hopper, Data Scientist at Distil Networks
Go After Your Data Science Dreams
Ryan Swanstrom, Director of Data Science at Matisia Consultants
Harnessing the Power of Community to Excel Your Career in Data Science
Aylee Nielsen, Analytics Community Manager at IBM


88 Lines About 44 Data Scientists
Joel Grus, Research Engineer at Allen Institute for Artificial Intelligence
_____
Catch up on the entire video series! Part 1 covers how to launch a data science career, Part 2 breaks down data scientist roles, Part 3 discusses the practice of data science, and Part 4 acts as a data science how-to guide.
---