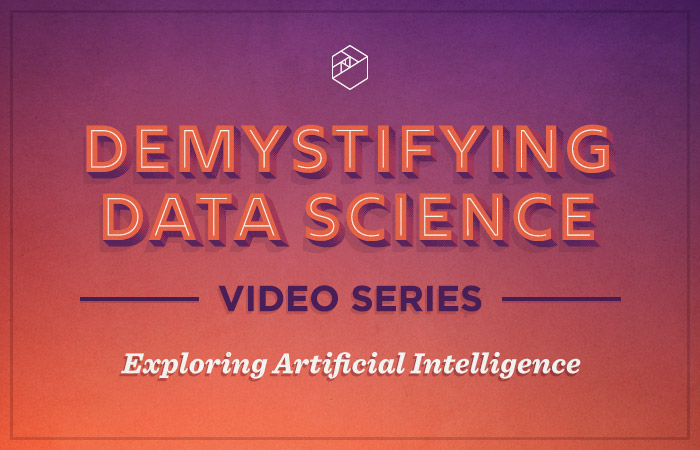 Back in September, we hosted a free live online conference featuring 12 straight hours of data science talks from more than 25 of the industry's best and brightest speakers. Demystifying Data Science was an awesome day of insights, advice, information, and interaction for aspiring data scientists. To share it all, we've broken the collection of recorded talks into a six-part blog series, of which this is the final. (Be sure to check out parts one, two, three, four, and five.)
In this post, we explore the expansive, fascinating (and sometimes controversial) topic of Artificial Intelligence. Hear from two speakers – one who explores the question "Can a computer imagine?" and another who discusses the importance of detecting and mitigating cultural bias in AI. 
Recognizing Cultural Bias in AI
Camille Eddy, Mechanical Engineering Intern at NVIDIA

Does AI Dream of Electric Sheep?
Rumman Chowdhury, Sr. Principal, Artificial Intelligence at Accenture
_____
Catch up on the entire video series! Part 1 covers how to launch a data science career, Part 2 breaks down data scientist roles, Part 3 discusses the practice of data science, Part 4 acts as a data science how-to guide, and Part 5 tracks various data science journeys. 
---