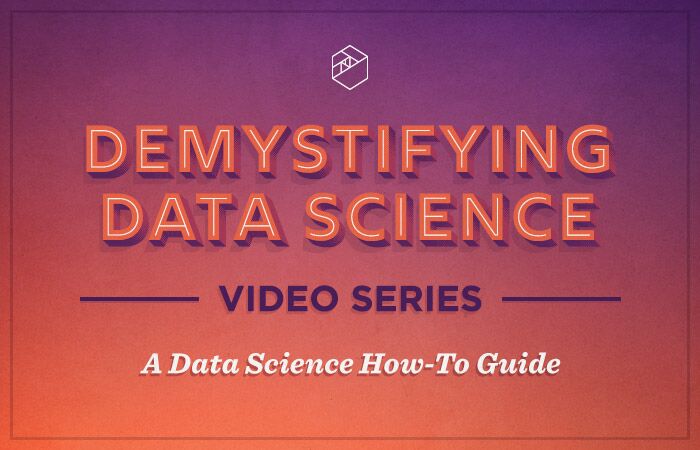 Back in September, we hosted a free live online conference featuring 12 straight hours of data science talks from more than 25 of the industry's best and brightest speakers. Demystifying Data Science was an awesome day of insights, advice, information, and interaction for aspiring data scientists. To share it all, we've broken the collection of recordings into a six-part blog series, of which this is the fourth. (Check out one, two, and three.)
This post will act as a Data Science How-To Guide, with talks covering how to approach learning data science and deep learning, why knowing how things work actually matters, and how to use A/B testing on the job. Enjoy! 
_____

How to Learn Deep Learning (When You're Not a Computer Science Ph.D.)
Rachel Thomas, Founder & Researcher at fast.ai

How to Learn Data Science
Chris Albon, Co-Host/Co-Founder at Partially Derivative & Chief Data Scientist at BRCK
Open the Black Box: How Things Work Matters
Brandon Rohrer, Data Scientist at Facebook

A/B Testing in the Wild
Emily Robinson, Data Scientist at Datacamp (formerly at Etsy)
_____
Catch up on the entire video series! Part 1 covers how to launch a data science career, Part 2 breaks down data scientist roles, and Part 3 discusses the practice of data science.
---