VIDEO: Meet Metis Seattle Alum Susan Fung, Sr. Data Analyst at Liberty Mutual
By Carlos Russo • November 20, 2018
Watch our growing catalog of Bootcamp Alumni & Student Stories on YouTube. Learn more our bootcamp and apply here!
"It took me a year of researching whether or not going to a bootcamp would be seen as credible," said Susan Fung in the interview featured above. She wondered, "Am I going to be able to compete with someone who has a degree in this field?" 
What she came to find is this: all that matters, really and truly, is your ability to get the job done, no matter how you arrived at that skill set or knowledge base.
Fung is now a Senior Data Analyst at Liberty Mutual in Seattle. In the interview, hear her tell the story of how she ultimately selected our Seattle Data Science Bootcamp vs. academia, and how the bootcamp helped her prepare for her current role. 
__________
Learn more about the Seattle bootcamp here.
---
Similar Posts
alumni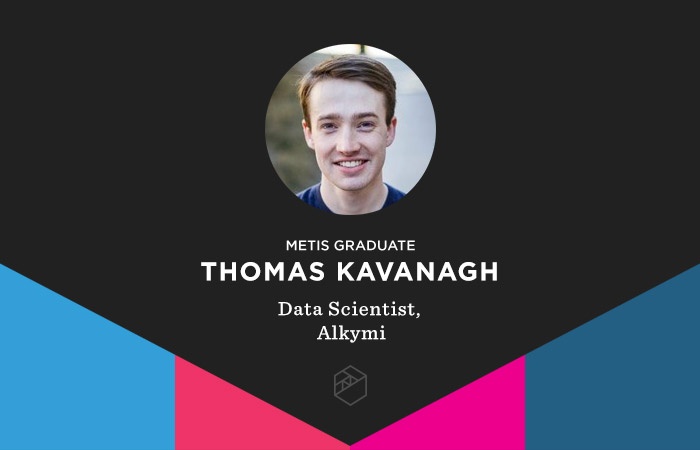 Grad Takes On Data Science with a Focus on Collaboration
By Emily Wilson • September 02, 2020
In a roundabout way, in part via experimental New York theater, bootcamp graduate Thomas Kavanagh made his way to data science. In this post, read his story and find out what he's up to now as a Data Scientist at Alkymi.
alumni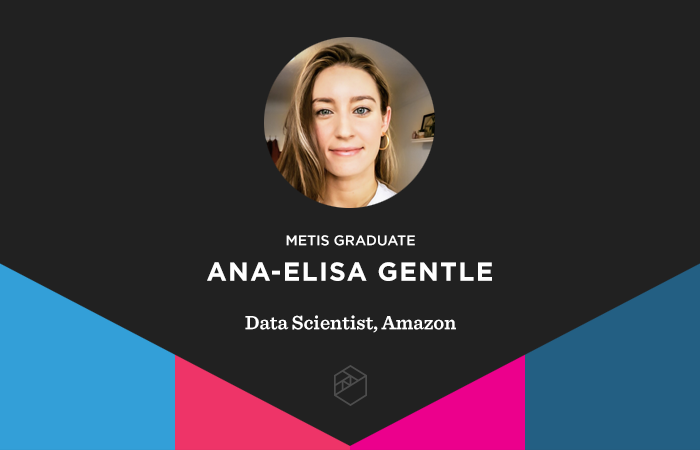 How One Grad Went From Ed-Tech to Data Scientist at Amazon
By Carlos Russo • May 12, 2021
As an undergraduate with a concentration in pre-med, bootcamp graduate, Ana-Elisa Gentle was on her way towards a career in the medical field. Or so she thought. Learn how she ended up pursuing data science instead.
alumni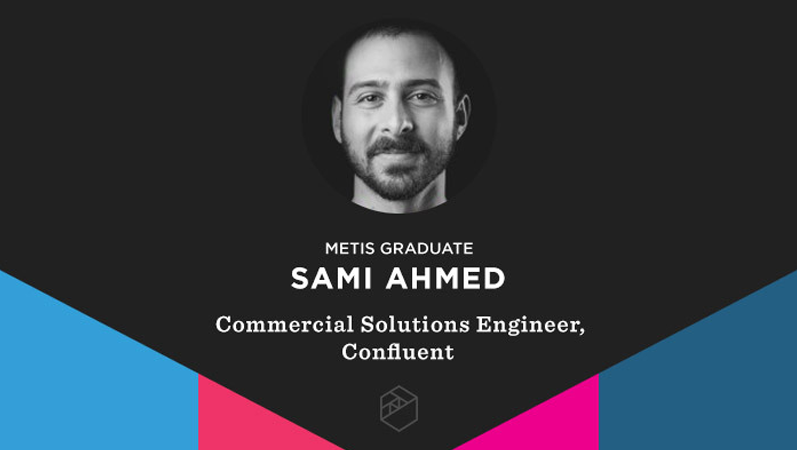 Following His Own Beat: Bootcamp Grad Takes Indirect Path from Music to Data Science
By Emily Wilson • August 11, 2020
Years before attending the bootcamp and switching to a career in data science, Metis graduate Sami Ahmed was focused on music. He studied film scoring and music business in college and worked as a musician, mostly composing for commercial media. Read how (and why) he made the transition to data science.