Submit your application by Sunday night to save $1,000. Apply Now
VIDEO: Meet Metis Seattle Alum Susan Fung, Sr. Data Analyst at Liberty Mutual
By Metis • November 20, 2018
Watch our growing catalog of Bootcamp Alumni & Student Stories on YouTube. Our next bootcamps in Seattle, San Francisco, Chicago, and New York City start in January and the Final Application Deadline is coming up December 3rd. Learn more and apply here!
"It took me a year of researching whether or not going to a bootcamp would be seen as credible," said Susan Fung in the interview featured above. She wondered, "Am I going to be able to compete with someone who has a degree in this field?" 
What she came to find is this: all that matter, really and truly, is your ability to get the job done, no matter how you arrived at that skill set or knowledge base.
Fung is now a Senior Data Analyst at Liberty Mutual in Seattle. In the interview, hear her tell the story of how she ultimately selected our Seattle Data Science Bootcamp vs. academia, and how the bootcamp helped her prepare for her current role. 
__________
Learn more about the Seattle bootcamp here.
---
Similar Posts
alumni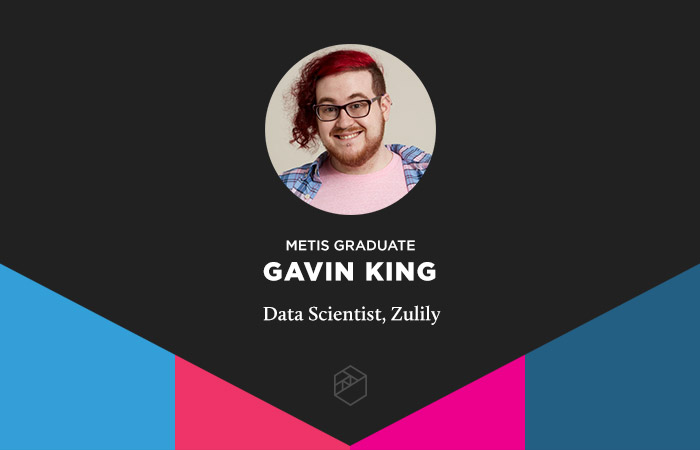 Graduate Gavin King Leaned on Metis Career Support to Navigate Data Science Field
By Emily Wilson • October 11, 2018
Recent bootcamp graduate Gavin King grew up in Arizona, got a Ph.D. in Mathematics from the University of Wyoming, and now lives and works in Seattle, where they've found a home in the bustling data science community as a Data Scientist at Zulily, a growing e-commerce company. Read about their journey to the job and how Metis career support helped along the way.
alumni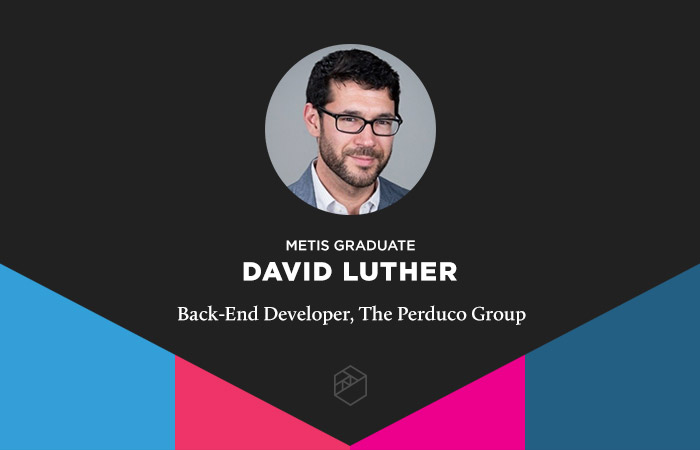 On & Off the Road: Professional Musician Turns Back-End Developer
By Emily Wilson • December 10, 2018
David Luther had been on the road for nearly two decades, touring with musical acts like Meat Loaf and Dweezil Zappa, singing and playing saxophone, keyboards, and rhythm guitar to sold-out crowds around the world. But in time, he began to crave a change. Read how he arrived at our Chicago bootcamp and at his current role as a back-end developer for the Perduco Group.
alumni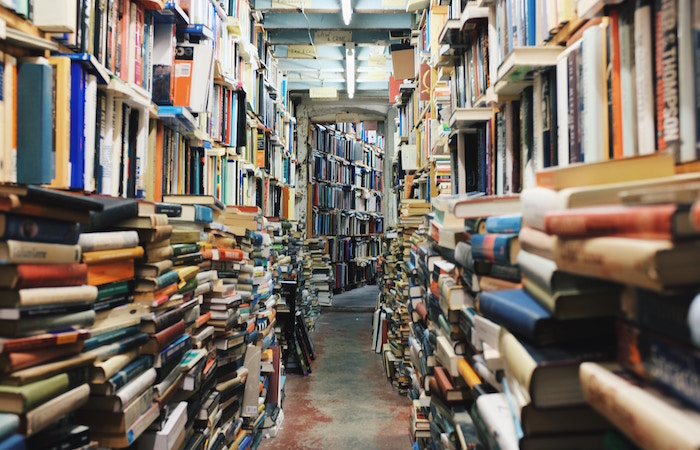 Metis Seattle Graduate Susan Fung's Journey from Academia to Data Science
By Emily Wilson • August 08, 2018
Always passionate about the sciences, Susan Fung earned her Ph.D. in Neurobiology from the University of Washington before even thinking about the existence of data science bootcamps . In a recent (and excellent) blog post , she wrote: "My day to day involved designing experiments and making sure I had ...