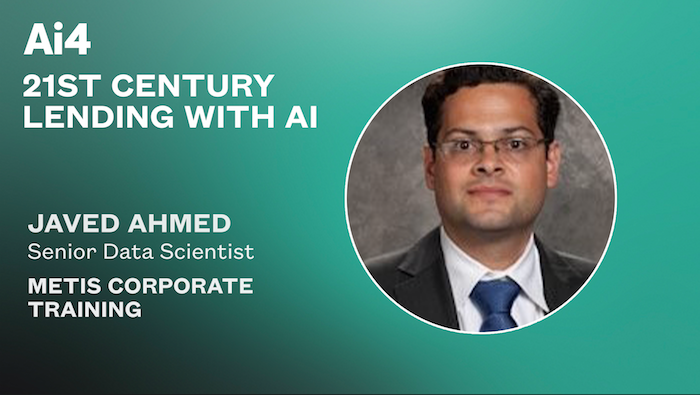 At the recent Ai4 Finance Summit, Metis Sr. Data Scientist Javed Ahmed spoke on a panel about 21st Century Lending with AI along with other industry leaders. They discussed how they're automating loan decisions for a wider group of borrowers, went over new and expanding opportunities with AI, dove into the challenges lenders face when it comes to implementing AI into their processes, and much more. 
From Javed's point of view as a Data Scientist working with corporate clients, the major challenge facing lenders isn't what many might assume (regulation). Instead, it's the fast-paced nature of AI. 
"The major challenge going forward is implementing something into your platform that is changing pretty rapidly," he said, noting that many clients struggle to know when to implement what, and how to measure success, especially if by the time you've gone through implementation, there are already new options to consider. 
---