NEW 3-Week Python for Beginners Course Starts July 27! View Course
Upcoming Webinar: Deep Learning Approaches to Forecasting & Planning
By Metis • June 08, 2020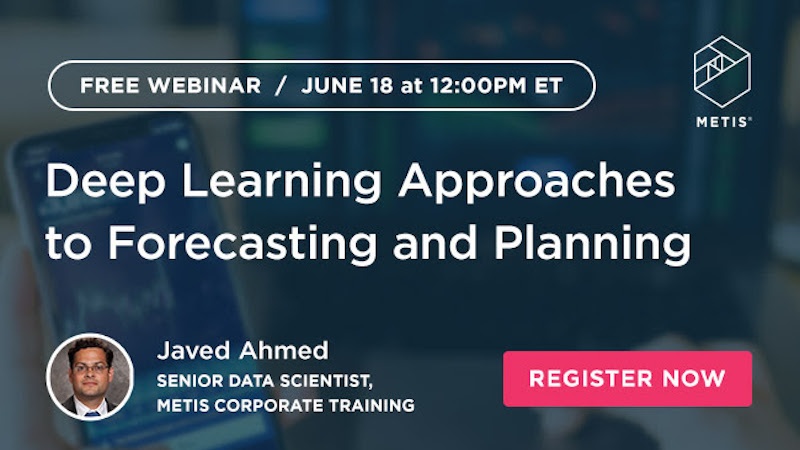 On Thursday, June 18th, join us for a free live online webinar with Metis Sr. Data Scientist Javed Ahmed. He'll explore how Deep Learning can be used in forecasting and planning in a way that both technical and non-technical managers can understand. Focusing on the intuition behind various approaches, Javed will cover how managers can tackle highly complex models by asking the right questions and using familiar model evaluation tools. He'll also discuss examples, explore some of the methodologies available, and address effective implementation. 
Business leaders, data science managers, and decision-makers will leave equipped with the tools to:
- Identify types of forecasting applications that can benefit from deep learning  

- Broadly understand deep learning approaches relevant to forecasting  

- Understand pitfalls related to deep learning approaches, and why simpler models may work better

- Evaluate the results of a forecasting program
About Javed: 
Javed is an economist and data scientist with experience in banking, finance, forecasting, risk management, consulting, policy, and behavioral economics. He has led development of analytic applications for large organizations including Amazon and the Federal Reserve Board of Governors and served as a researcher with the Office of Financial Research (U.S. Treasury). He holds a Ph.D. in financial economics and an MA in statistics from U.C. Berkeley, as well as undergraduate degrees in operations management and systems engineering from the University of Pennsylvania.
---
Similar Posts
business resource
Updates to the Metis Corporate Training Page Break Down Services & Courses
By Metis • May 14, 2020
On our new Corporate Training page, we provide an overview of our offerings, complete with a breakdown of all services and courses, which include Data Literacy, Python for Data Analysts, Machine Learning Foundations, and more. We also wanted to highlight our history, backed by Kaplan, and our team, made up of smart, talented, and ambitious educators and thinkers.
business resource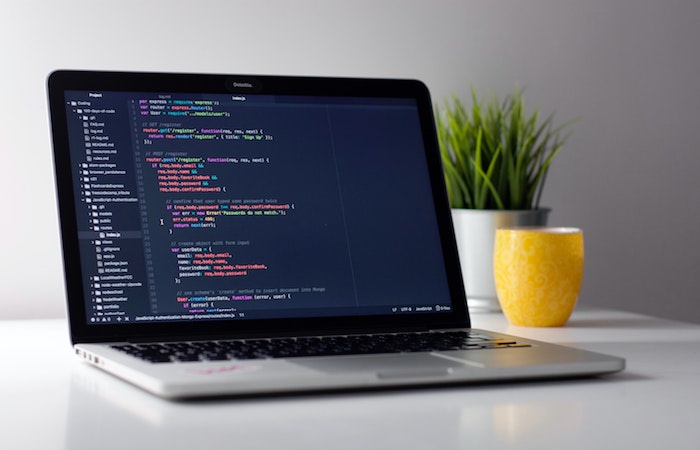 Understanding Natural Language Processing
By Tony Yiu • May 22, 2020
Natural language processing (NLP) is one of the trendier areas of data science. Its end applications are many – chatbots, recommender systems, search, virtual assistants, etc. In this post, Data Scientist Tony Yiu helps readers understand the basics of NLP, including why it's important and how it helps us.
business resource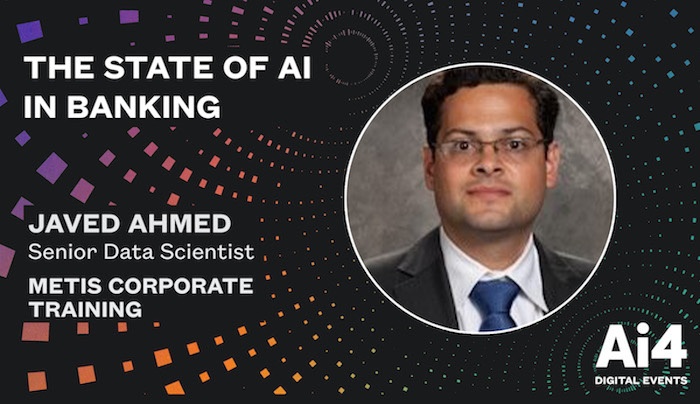 VIDEO: The State of AI in Banking with Metis Sr. Data Scientist Javed Ahmed
By Metis • July 08, 2020
Metis Sr. Data Scientist Javed Ahmed recently took part in a panel discussion about The State of AI in Banking during an online Ai4 event. He and the other panelists dove into issues like risk, automation, compliance, and talent. Watch the recorded panel discussion here.