The Open Data Science Conference (ODSC) East will be held in a virtual format this year from April 14-17, and two of our Sr. Data Scientists are all set to present. Below, read what they'll cover and how you can register to watch them live.
Also on the registration page, read about free passes for those working in the healthcare, biotech, or life science industries to better understand the pandemic using data and/or data science. Free passes are also available for those doing similar efforts in government or NGOs, and also for those who have recently become unemployed due to COVID-19.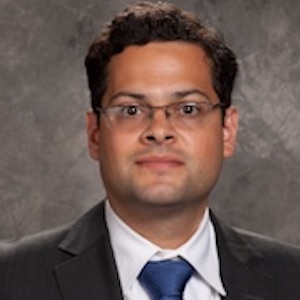 Deep Learning Approaches to Forecasting - Wednesday, 4/15 at 11:45 am ET
with Javed Ahmed, Metis Sr. Data Scientist (Corporate Training)
Organizations are increasingly turning to Deep Learning models for forecasting and planning. As business forecasting becomes data-driven, model selection and evaluation become more complex, data scientists have many new tools at their disposal. Among more recently developed tools, Deep Learning models are becoming increasingly popular, which often stems from success in practical applications. They have shown significant promise in their ability to handle multiple variables, uncover hidden patterns, and produce accurate forecasts.

However, these models are complex and rife with implementation pitfalls. Since the approach often seems like a 'black box' to the science team, it can be especially hard to deal with for both technical and nontechnical managers. With many moving pieces and potentially costly implementation, Deep Learning models can be more difficult to implement than traditional data-driven approaches. They can easily lead to forecasts that are unstable and unreliable, or to unacceptably high resource utilization. Finding the right balance between improved performance and increased complexity is a major challenge facing organizations seeking to capitalize on the potential of Deep Learning for forecasting.

In this talk, Javed presents forecasting applications of Deep Learning approaches in an accessible, conceptual framework appropriate for both technical and nontechnical managers. Focusing on the intuition behind various approaches, he will explore how managers can tackle highly complex models by asking the right questions and using familiar model evaluation tools.

The talk is designed for business leaders, data science managers, and decision-makers seeking to understand how Deep Learning approaches can be leveraged to improve forecasting and planning. He will go over examples, explore some of the methodologies available, and address effective implementation.
"I hope attendees will gain insights into the range of Deep Learning approaches available for forecasting and how they can be helpful, as well as pitfalls associated with including Deep Learning in the planning process," said Ahmed. 
Attendees will leave equipped with the tools to:
- Identify types of forecasting applications that can benefit from deep learning
- Broadly understand deep learning approaches relevant to forecasting
- Understand pitfalls related to deep learning approaches, and why simpler models may work better
- Evaluate the results of a forecasting program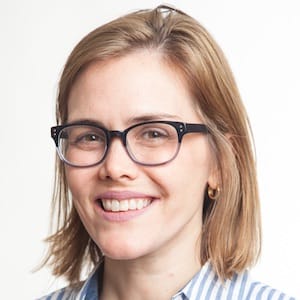 Level Up: Fancy NLP with Straightforward Tools - Friday, 4/17 at 1:35 pm ET
with Kimberly Fessel, Metis Sr. Data Scientist (Bootcamp)
Natural language processing has exploded in popularity during the last decade. No longer confined to academia, many companies now see NLP as a critical portion of their business intelligence, with the NLP market size expected to double again in the next two years. Traditional NLP approaches like sentiment analysis and topic modeling provide undeniably meaningful insights, but what other techniques can be leveraged to mine information from text?

During her talk, Kimberly will focus on lesser-known NLP methods that can help unearth novel observations and make analyses more memorable. After a brief introduction to the topic, attendees will learn about various open-source Python packages they can apply to enhance their NLP workflows. Example use cases will also be discussed to further solidify how each technique may be leveraged with existing data. Attendees will discover several unconventional NLP tools such as:
- Scattertext for comparing word usage between two populations
- spaCy's linguistic features to parse sentences by syntax
- DeepMoji for assigning emoji labels to short text
---