Metis's Javed Ahmed On Upcoming Panel at Ai4 Finance Summit
By Metis • February 16, 2021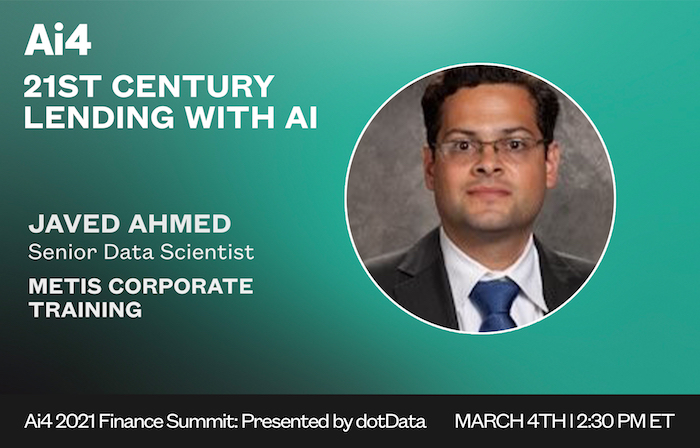 We're looking forward to hearing Metis Sr. Data Scientist Javed Ahmed speak on a panel at the upcoming
Ai4 Finance Summit
. On Thursday, March 4th from 2:30 - 3:20 pm ET, he and others will discuss the topic of
21st Century Lending with AI
. 
Artificial Intelligence has created a whole suite of options for banks to determine who is a qualified borrower. But with tens of millions of Americans currently "unbanked," there is a huge opportunity to use AI to evaluate a borrower beyond the traditional checks of credit scores and outstanding loans. This panel will take a dive into the world of AI for lending to discuss how the field can automate loan decisions for a wider group of borrowers. They'll answer questions about the challenges lenders face when it comes to implementing AI into their processes and go over steps financial institutions can take to ensure machines avoid discrimination in lending.
For all that and more, apply to attend the Ai4 Financial Summit
here
.  
---
Similar Posts
events
Q&A Recap: Learn About Our Inaugural Live Online Bootcamp
By Emily Wilson • November 20, 2019
We recently hosted a Q&A about our upcoming, brand new Live Online Data Science Bootcamp. Watch a recording of hosts Josh Shaman (Metis Sr. Admissions Manager) & John Tate (Metis Sr. Data Scientist & Bootcamp Instructor) taking questions about topics like curriculum, career services, online technology, and more.
events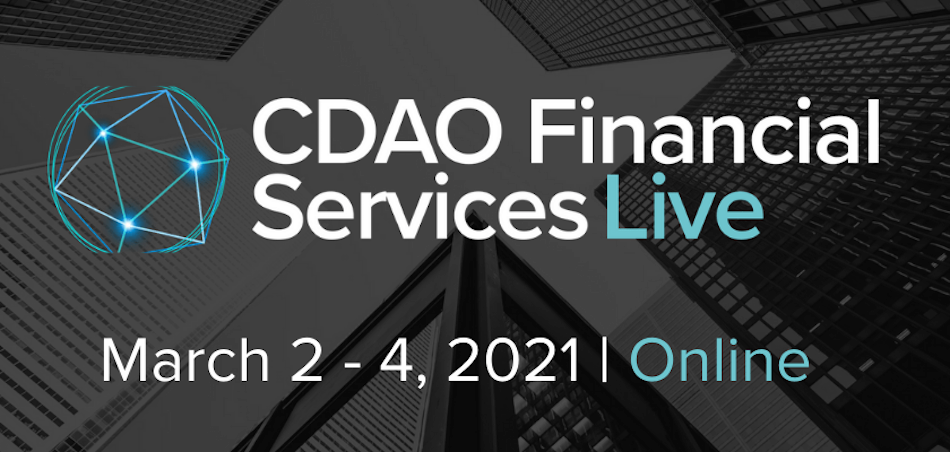 Metis's Jason Moss on Upcoming Panel: Boost Business Value Via Data-Driven Culture
By Metis • February 23, 2021
On March 3rd, Metis President and Co-Founder Jason Moss will moderate a panel discussion on Building a Successful Data-Driven Culture to Boost Business Value at the CDAO (Chief Data and Analytics Officers) Financial Services Live event. Learn more.
events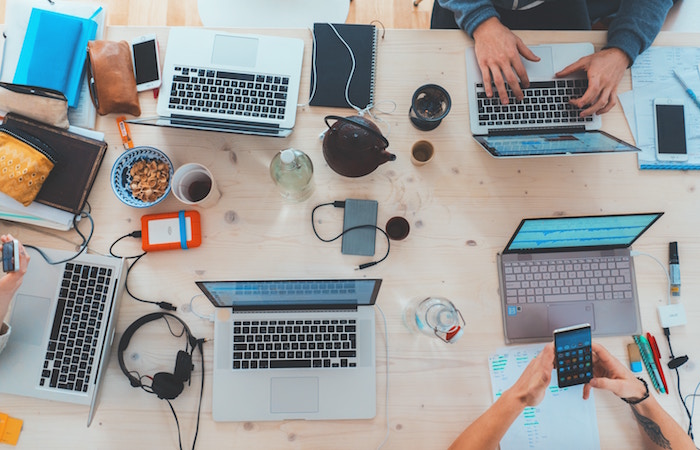 What Data Professionals Can Expect at Hackathons
By Emily Wilson • August 26, 2020
Data scientists and other data professionals have been playing an increasingly important role at hackathons in recent years. Find out why and learn what to expect if you're attending your first hackathon.