This post was written by Ashley Purdy, Metis Career Advisor in Chicago. Ashley has 5 years of experience as an employment professional. She started her career as a technical recruiter, and most recently worked at DeVry University as a Career Advisor supporting the technical programs. Working in both a recruiting and advising capacity has given her a strong understanding of the recruitment process and what employers seek in a quality candidate, especially in the technical industry. Ashley is excited to be a founding member of the Chicago Metis team, and enjoys helping students find their dream job in data science.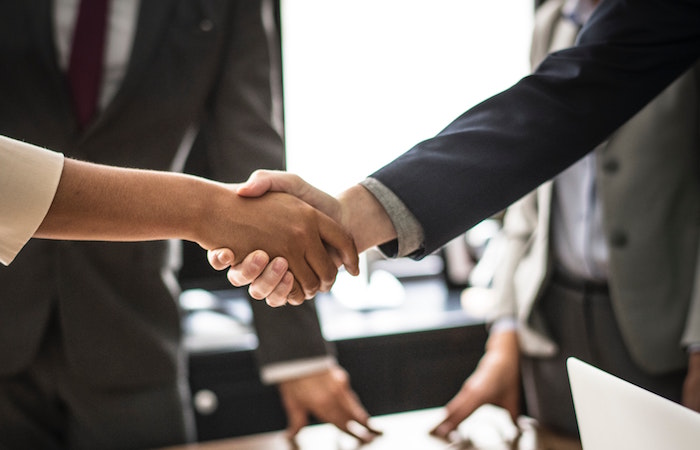 Finding a job is hard.
Finding a job when you are transitioning into a new field, specifically data science, can be even tougher. And if you are methodical and like to do your research before jumping into a big task like a career transition you've probably found plenty of articles that discuss how to put a resume together, or prepare for an interview.
But this is not one of those articles.
Instead, I want to share with you some ways to keep you sane and motivated in your job search. Because a big part of a successful interview is showing up energized and with a positive attitude, but when those job search blues hit (and, trust me, we've all been there) it can be difficult to put on a happy face. So here are some things you can do to overcome your frustrations and maintain a positive attitude in your job search.
Celebrate the Little "Wins"
Per my opening sentence above, we already know that a job search comes with its challenges. So it isn't fair that our only measure for success is the end result of receiving a job offer. Yes, this is the ultimate "win", but there are many smaller "wins" along the way that should be celebrated.
Let's use submitting an application and progressing to a phone interview as an example. There is a lot of work that gets put into this process. A smart, active job seeker (like you!) is going to do your research before submitting an application to see if you have any first or second degree contacts that can help you with a referral, and if you have to submit a cold application, I know you're is going to carefully craft a quality cover letter and also follow up with several recruiters.
On top of that, you're most likely competing against hundreds of other applicants. So, when you get offered a phone screen, that means the company saw something in you that has potential. This is fantastic! This means you have the opportunity to discuss your strengths and your value-add with the organization. Each step you progress through the interview is an opportunity to showcase how awesome you are at what you do! So the next time you move from the phone interview to the take-home-challenge, celebrate!
The "Losses" Help You Grow
"We appreciate your application, but we don't feel that you are the right fit for this position. Best of luck with your job search moving forward." This is what we all dread, right? This kindly-worded email that is probably the nicest form of rejection you've ever received. However, rejection in your job search can be extremely helpful. As a data scientist, skills like python need to be practiced, and interviewing is no different. When you don't advance in an interview, or you don't end up getting the offer, that is a great opportunity to self-reflect to see what you can do differently. Maybe you weren't able to answer some core SQL questions, or maybe you had a hard time articulating your business acumen. Use that knowledge to help you skill up and prepare for your next interview. Responding to rejection emails and asking for critical feedback (in a polite and grateful tone, of course) is a great habit to get into. You may not always receive a response, but when you do, it can help you become a better candidate moving forward.
Work on a Passion Project
Writing cover letters and filling out applications is work, but actually digging into a project you find interesting can be fun. This advice is two-fold because adding a little fun to your job search process will help keep you motivated and engaged, while it also allows you to practice your data science skills. You'll want to continue to practice your skills to keep them sharp and this will also help you prepare for interviews. My advice is to choose a project you're excited about but also try to incorporate an in-demand skill set that you've seen on a lot of the jobs you're applying to. If you do that then you'll have a brand new project to discuss in an interview that directly aligns with what the hiring manager is looking for!
Take a Break
Yes, you read that correctly. You'll hear many career advisors say, "An active job search is a full-time job." And there is a lot of truth to this. You are most likely not just applying to jobs, but also networking, studying, going on interviews, which can add up quickly to a 40 hour week. So, just like when you're working at a full-time job, you deserve to give yourself a day or two to recharge your batteries. Shut your laptop and read a book, or go on a run, or spend time with friends. Whatever you enjoy doing that will shut your brain off from your job search and allow you to come back on Monday refreshed and ready to kick butt!
The job search can be a roller coaster ride. There will be ups and downs and some weeks you'll be busy as all heck and other weeks may be quieter. But it's important to stay positive and persistent, because it's much more inspiring to work with someone who is motivated, exhibits grit, and has a good attitude. Remember, it's normal to feel frustration, but if you incorporate some of the above strategies, I'm confident you'll be able to push through that wall to the ultimate win, the job offer!
---