Webinar June 18: Deep Learning Approaches to Forecasting and Planning Register
Test Your Data Literacy Daily with Our New #DemystifyDS Question of the Day
By Metis • April 28, 2020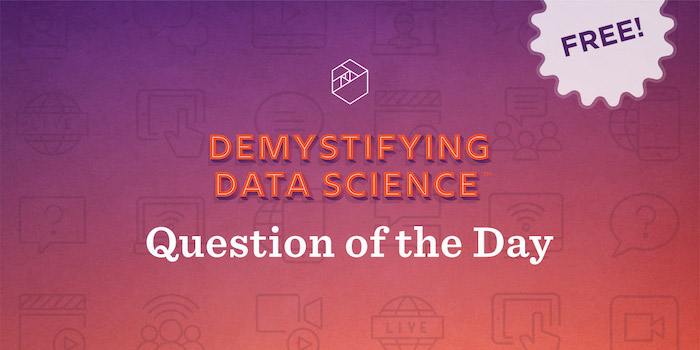 Our mission at Metis is to help people find value in data. That's why we launched the Demystifying Data Science conference in 2017 and why we're excited to announce our new data literacy initiative, the Demystifying Data Science Question of the Day!

Data literacy is near and dear to us because it provides the foundation needed to use data as a universal language for decision making. This includes being able to read and analyze data and communicate about data effectively. With the Question of the Day, you can test your data literacy every weekday, as we publish a brand new question Monday - Friday. With each question answered and explained, you'll begin strengthening your data literacy muscles.
For access, you can visit the site each day or you can sign up to receive the question directly to your inbox. Check out your options here, and give today's question a shot while you're at it! 
---
Similar Posts
business resource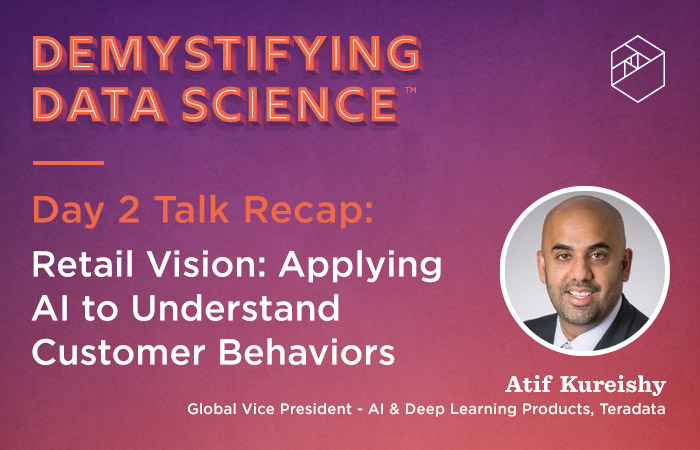 Demystifying Data Science Talk Recap: Atif Kureishy on Applying AI to Understand Customer Behaviors
By Emily Wilson • April 23, 2020
During his Demystifying Data Science talk, Atif Kureishy (Global Vice President of AI & Deep Learning Products at Teradata) discussed how to use AI to merge offline and online activity in order to better serve customers while staying cost-efficient in the retail space.
business resource
Updates to the Metis Corporate Training Page Break Down Services & Courses
By Metis • May 14, 2020
On our new Corporate Training page, we provide an overview of our offerings, complete with a breakdown of all services and courses, which include Data Literacy, Python for Data Analysts, Machine Learning Foundations, and more. We also wanted to highlight our history, backed by Kaplan, and our team, made up of smart, talented, and ambitious educators and thinkers.
business resource
Throughout April, Join Us for Free Intro to Python Training
By Metis • April 03, 2020
Join us every Tuesday in April for Intro to Python, a free live online training series created for business professionals. Taught live via Zoom, participants can ask questions in real-time and chat with other attendees.