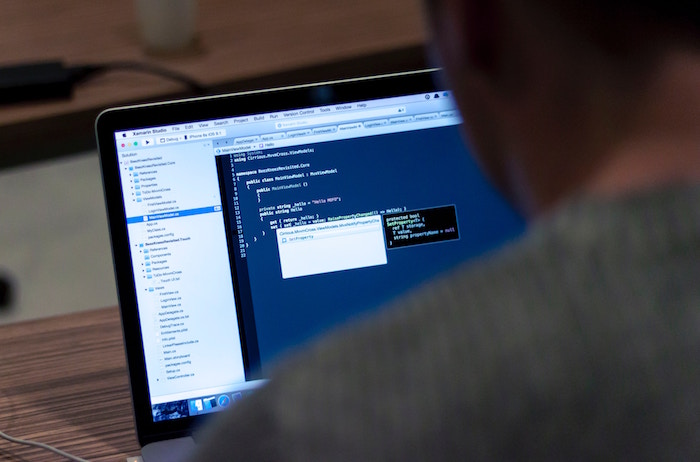 Photo by Tirza van Dijk on Unsplash
Our bootcamp winter cohorts are currently enrolling and filling up fast! Final application deadline is December 3. Apply here.
_____
If you're interested in an immersive data science program like Metis, chances are you're also interested in landing a new job upon graduation. For the last two years, I've managed career placement for our data science bootcamp students, and I'd say nearly 95% of them are looking for a way into their first data science role.
At Metis, we believe we have the most robust set of resources and the highest level of accountability in regards to making sure you're set up for career success. Let me explain in depth by sharing the top 5 ways Metis helps get you hired:


1) Accountability
I think this is the most important factor in your decision, as it leads to important questions you need to ask of any organization with a stated goal of helping you transition into a new career.

What does the organization really know about data science? What makes it an authority?

How is this organization held accountable for career placement? And by who?
These are critical questions. As you may have heard, a number of other bootcamp programs recently came under scrutiny for publishing placement rates that may have been manipulated, self-reported, or published in accordance with counsels that the bootcamps, in effect, own and operate.
We're different in that we are the only accredited data science program. Our accreditation is through a fully independent organization called ACCET, which is a U.S. Department of Education-recognized accreditor, and as part of our accreditation, we're subject to thorough student-by-student evaluation regarding graduates' career outcomes.
In effect, ACCET ensures that at least 70% of Metis graduates get placed into full-time data science roles. If we don't meet that placement rate, we can't simply state that "we missed our goal," and we can't just operate without accreditation – the loss of our accreditation would effectively mean a program shutdown.

That's accountability.


2) Dedicated & Unlimited Career Support
Because we have that high degree of accountability baked into our existence, it's extremely important that we have the necessary resources available to our grads until each secures a job. How do we accomplish that? The Metis Careers Team provides unlimited resources to you during and after the program.
These include one-on-one support with a career advisor who will be your trusted guide throughout your entire job-search journey. Career advisors are equal parts data science industry insider, personal confidant, accountability partner, and troubleshooter for anything you might need help with.
As I mentioned in my previous blog post, data science is not a single job - it's many different skills and processes applied to an almost-endless number of potential business applications. And just like every data science job is somewhat different, every job candidate is different, too. Each has a unique educational background, industry experience, interests, strengths, weaknesses, learning style, and career-related needs.
It stands to reason, then, that there should be someone by your side who understands ALL of that and knows how best to maximize your unique background so that you land your job successfully – someone who is with you from Day 1 of class until you accept your offer.
That's what you get when you join Metis.


3) Teaching You The Smart Way to Job Search
Our Careers Team is made up of former recruiters, hiring managers, and talent evaluators from a wide assortment of industries. In other words: we know exactly what the people who see your application and interview you are looking for.
Without getting too deep into the weeds, believe me when I say that hiring is a pretty deep and complex issue. And as we impress upon our students: in order to fully understand what a recruiter and hiring manager are looking for, you need to think like one.
While we can't have you go through the experience of being a recruiter or hiring manager (not that you'd want to), we can share with you the realities of the hiring process so that you, as an applicant and an interviewer, can begin to fully understand the process:
How to get someone's attention (applying creatively)

How to hold their attention (offering value)

How to have a great interview-level conversation (building trust)
Most people waste endless time in a problematic cycle of difficulty because they don't know how to think about approaching these matters from a practical standpoint, and they don't know what it's like for the recruiter/hiring manager on the other end.
As a Metis student, you'll not only absorb the collective knowledge of career professionals, but you'll cover the fundamentals of how to ace each aspect of the job search. From building your resume and online profile, to applying correctly and building your community effectively, to interviewing and proper salary negotiation, we provide you with foundational workshops that cover everything you need to know.

4) A Portfolio Of Work To Present
To get hired as a data scientist, it's not simply enough to have the right skills (coding ability in Python/R/SQL, familiarity with various modeling techniques, or an ability to create visualizations). Instead, you need an intimate knowledge of the entire workflow of a data scientist, and the only way to obtain (and demonstrate) that is to have a collection of data projects in your portfolio.
These projects give you the end-to-end experience of looking to solve a business-related problem, obtaining and gathering your data, cleaning it up, doing exploratory analysis, feature engineering, applying the correct model, interpreting results, communicating and visualizing outcomes, making recommendations, and repeatedly iterating and fine-tuning upon the process until a conclusion is drawn. This is the full-scale project lifecycle of a data scientist, and nothing replaces practicing it in a collaborative setting with peers and experts around to help you.
While other programs also make project work part of the experience, many programs have you do 1 or 2 independent projects. At Metis, you'll do 5.
Why 5? That amount allows you to get practice using various tools and learning many different skills. You'll work on projects involving exploratory data analysis, regression and classification models, supervised and unsupervised learning, and various machine learning techniques, among others. Because there are a whole host of methodologies one can use to solve a data science problem, we want you to have a full collection of projects to your name that shows a range of familiarity with different types of data, modeling techniques, and business purposes.
With data science jobs covering so many possibilities, it's not enough to only familiarize yourself with 1 or 2 things; you need broad exposure to maximize the odds of finding a company looking for someone with experience solving their type of problem.


5) Providing You Access to a Community You Can Depend On
The first thing I emphasize with new students is that joining Metis is more than just getting access to the great collection of resources provided to you by way of the staff, the curriculum, our parent company Kaplan, or anything related to the institution itself. The most important thing is the community you become a part of.
Now, before you roll your eyes and think I'm talking in cliches and emphasizing sentimentality over substance, allow me to rephrase it in a way you'll care about: the community at Metis will help you land a job.
Now, they're not going to land the job for you, but I guarantee the community will play a part in connecting you to companies, resources, events, and other opportunities that are not always available to the general public.
In addition to our own extensive hiring partner network, we have a pretty special situation with regard to our alumni network. Having been in operation since 2015, the vast majority of our grads are now employed data scientists working at some of the most well-known and interesting companies around – many of whom often come straight to us when they have opportunities at their companies so that we can share with other grads.
In fact, today, as I write this post, one Metis alum who works on the data science team for an NBA franchise reached out about a job opportunity on his team. His wants to hire a Metis grad.
Wouldn't you like to be one of the applicants he'll be considering?
_____
Learn more about Metis Data Science Bootcamp and its career services here. 
---