When our Sr. Data Scientists aren't teaching the intensive 12-week bootcamps or corporate training courses, they're working on a variety of other projects. This monthly blog series tracks and discusses some of their recent activities and accomplishments.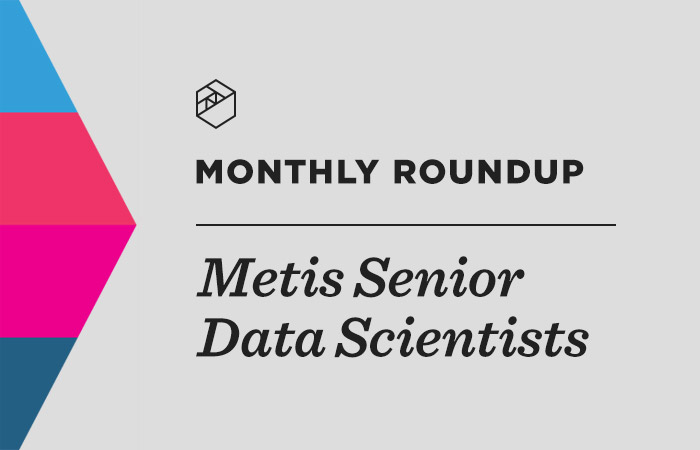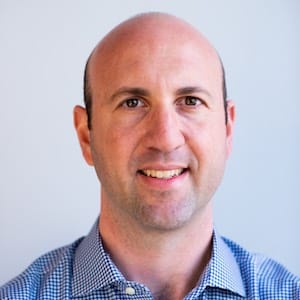 Roberto Reif, Executive Director of Data Science 
On his personal blog, Roberto recently wrote about the Quantitative Drawbacks When Using Word Clouds For Text Analysis. He explains that word clouds are commonly used when text data is being analyzed. 
"For example, companies may want to study the reviews customers have written about their products or services, and determine what are the most (and least) common words that appear in the reviews. The purpose of word clouds is to display text with size (and sometimes color) proportional to the count of the number of times each word appeared in a document," he writes. 
He goes on to argue that the problem with word clouds is that they're useful for qualitative analysis but not quantitative analysis. Why is that? He goes on to break down an example to illustrate his point, concluding that "we can observe that word clouds are a visually appealing way of displaying text data that can provide a qualitative analysis of the frequency of words (for example, we can determine which words occur more often); however, they are limited in providing quantitative information such as how many more times do certain words appear compared to others."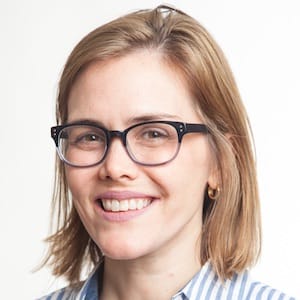 Kimberly Fessel, Sr. Data Scientist (Bootcamp)
Before a job interview, have you ever found yourself stressed out, filled with a fear that you might encounter a math puzzle? On her personal blog, Kimberly addressed this, noting that "math puzzles provide great amusement for some people, but many others approach them with dread – especially during interviews. Such trepidation may be unwarranted, however, because a simple visual – like the ones illustrated in this post – could be all you need to find a solution."
You can read her entire post, Down and Up: A Puzzle Illustrated with D3.js, here.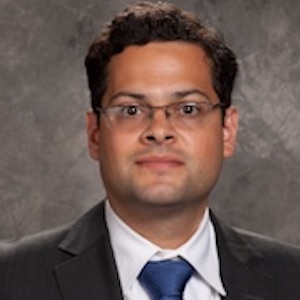 Javed Ahmed, Sr. Data Scientist (Corporate Training)
In a recent blog post on our site, Javed leads with the question: Are you using the right data for decision-making? As he writes, the under-utilization of data is a key reason why most companies fall short in efforts to scale the impact of analytics and mitigate potential risks. In his post, learn how to keep up with the competition and effectively extract value from untapped data.
_____

See what our Sr. Data Scientists were up to last month here.
---