Thursday: Livestream Bootcamp Info Session. RSVP Now
Q&A with Metis Bootcamp Grad Vicky Szuflita, Deputy Data Director with the NC Democratic Party
By Metis • November 09, 2018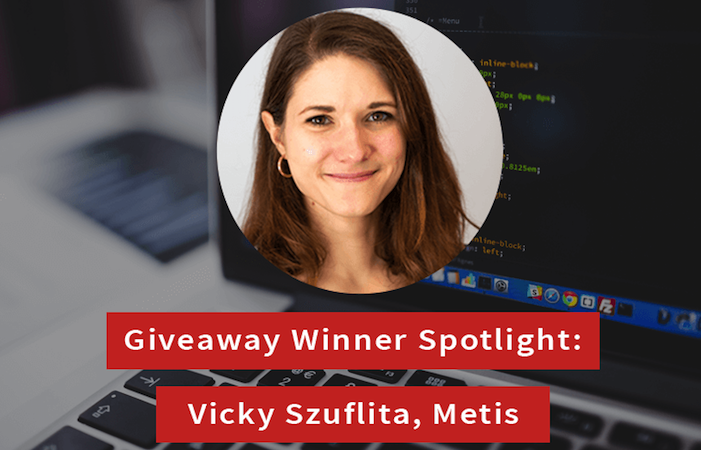 Recent Metis bootcamp graduate Vicky Szuflita won SwitchUp's quarterly gift card giveaway. As a followup, they featured her in a great Q&A about her background, her time at Metis, and her current role as the Deputy Data Director with the Democratic Party of North Carolina. She previously worked in account planning for an international advertising agency, and while she loved the creative aspects of an agency career, she wanted the skills to strengthen her ideas in a more quantitative way. 
"I loved the role I was in – it was creative and very interesting," she told SwitchUp. "However, I never interrogated my ideas or insights using empirical evidence as deeply as I would have liked. My job required me to read a lot about culture and news, and it felt like everywhere I turned, in every industry, people were using data in amazing ways and I desperately wanted to be a part of it. I wanted to use data in my role but had no idea of where or how to get it or use it."
Read the full Q&A here.
__________
Learn more about our Data Science Bootcamps in Seattle, NYC, Chicago, and San Francisco here.
---
Similar Posts
alumni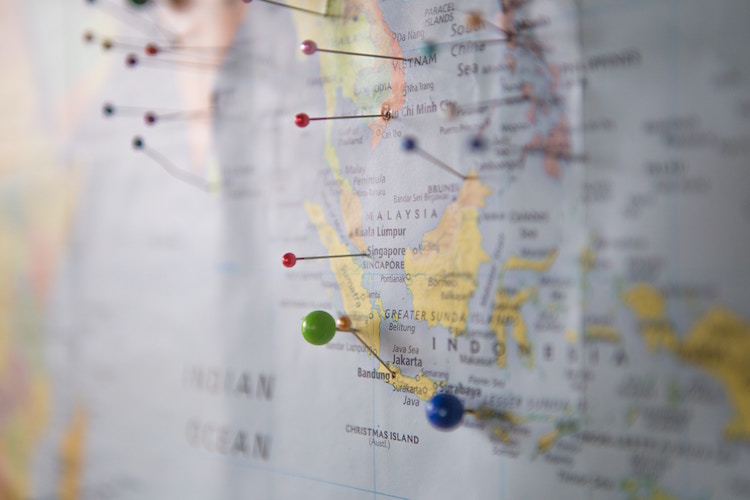 Made at Metis: Predicting and Mapping Using Geographic Data
By Emily Wilson • February 14, 2019
Bootcamp graduates Joyce Lee and Matt Maresca covered a lot of ground using geography as a framework to design their final projects. Lee did on a county-by-county analysis to predict mortality rates from overdoses, while Maresca used satellite imagery to map farmland, urban development, and natural resources in Shanghai. Read the post for more!
alumni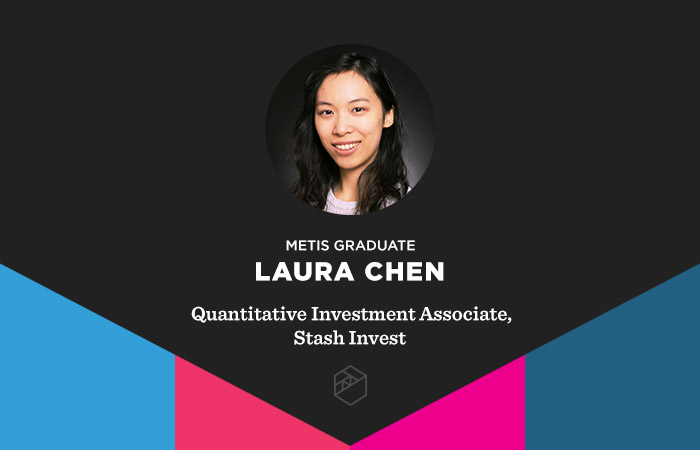 Finance, Technology, and Human Behavior: The Story of One Grad's Ideal Role
By Emily Wilson • March 27, 2019
Bootcamp graduate Laura Chen has always been deeply curious about human behavior. Read how she landed a job that allows her to explore that interest while also working closely with her passions for finance and technology.
alumni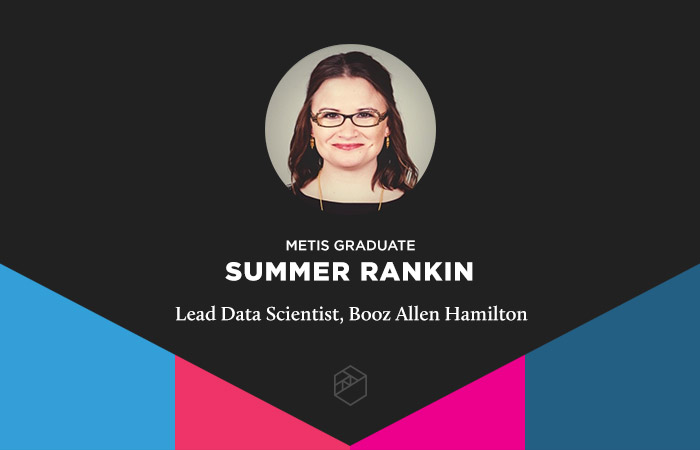 How the Bootcamp Prepared an Academic for Data Science Consulting
By Emily Wilson • December 18, 2018
Metis graduate Summer Rankin is currently working on her favorite project to date as a Lead Data Scientist for the consulting firm Booz Allen Hamilton. Read about the project here, along with details on how the bootcamp prepared her for data science consulting work.