TODAY: Winter Bootcamp Early Application Deadline. Apply Now
Q&A with Metis Bootcamp Grad Vicky Szuflita, Deputy Data Director with the NC Democratic Party
By Metis • November 09, 2018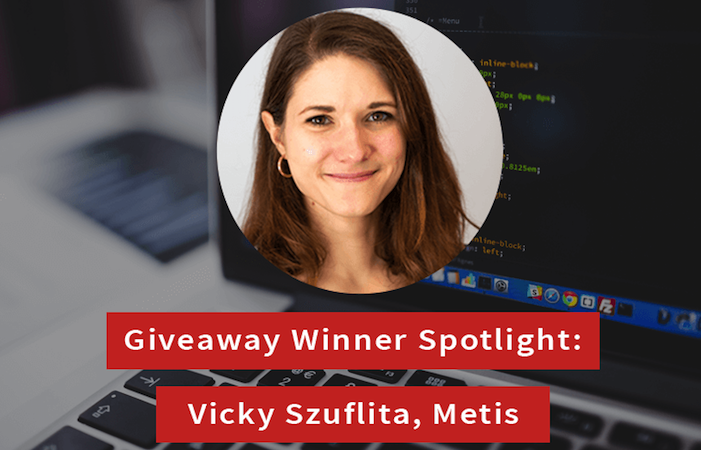 Recent Metis bootcamp graduate Vicky Szuflita won SwitchUp's quarterly gift card giveaway. As a followup, they featured her in a great Q&A about her background, her time at Metis, and her current role as the Deputy Data Director with the Democratic Party of North Carolina. She previously worked in account planning for an international advertising agency, and while she loved the creative aspects of an agency career, she wanted the skills to strengthen her ideas in a more quantitative way. 
"I loved the role I was in – it was creative and very interesting," she told SwitchUp. "However, I never interrogated my ideas or insights using empirical evidence as deeply as I would have liked. My job required me to read a lot about culture and news, and it felt like everywhere I turned, in every industry, people were using data in amazing ways and I desperately wanted to be a part of it. I wanted to use data in my role but had no idea of where or how to get it or use it."
Read the full Q&A here.
__________
Learn more about our Data Science Bootcamps in Seattle, NYC, Chicago, and San Francisco here.
---
Similar Posts
alumni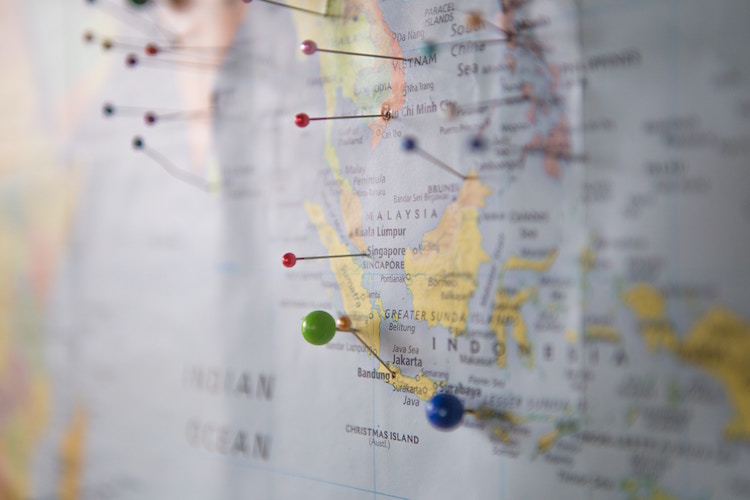 Made at Metis: Predicting and Mapping Using Geographic Data
By Emily Wilson • February 14, 2019
Bootcamp graduates Joyce Lee and Matt Maresca covered a lot of ground using geography as a framework to design their final projects. Lee did on a county-by-county analysis to predict mortality rates from overdoses, while Maresca used satellite imagery to map farmland, urban development, and natural resources in Shanghai. Read the post for more!
alumni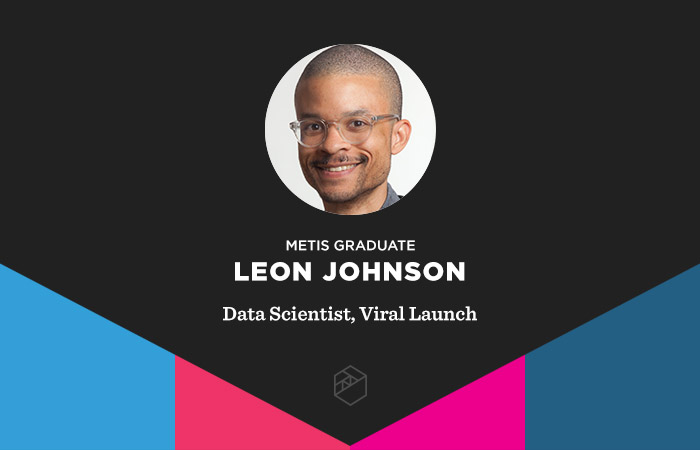 The Value of an "Unstructured Mathematical Mind" in the World of Startup Data Science
By Emily Wilson • April 07, 2019
"Learn, viciously." That's the advice Metis graduate Leon Johnson gives to those interested in the bootcamp. And he's no stranger to following his own advice when dedicated to professional and academic pursuits. In this post, read his story, which involves a Math degree, being commissioned into the Air Force, a master's degree, the bootcamp, and his current role as Data Scientist.
alumni
Bootcamp Grad Discusses Strong Chicago Market + Current Role at United Airlines
By Emily Wilson • February 14, 2019
Bootcamp grad Chris Gillespie is a Chicagoan through and through. He got a B.A. in Economics from Northwestern, attended our bootcamp in the city, and now works there as a Sr. Analyst for United Airlines. Read his story, including why he thinks Chicago has a strong market for data science careers.