Watch our on-demand lecture on SVMs featuring Alice Zhao: Get Recording
Q&A with Metis Bootcamp Grad Vicky Szuflita, Deputy Data Director with the NC Democratic Party
By Metis • November 09, 2018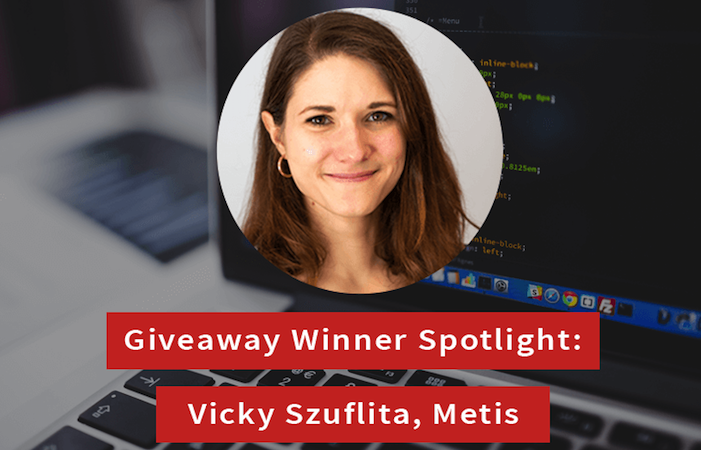 Recent Metis bootcamp graduate Vicky Szuflita won SwitchUp's quarterly gift card giveaway. As a followup, they featured her in a great Q&A about her background, her time at Metis, and her current role as the Deputy Data Director with the Democratic Party of North Carolina. She previously worked in account planning for an international advertising agency, and while she loved the creative aspects of an agency career, she wanted the skills to strengthen her ideas in a more quantitative way. 
"I loved the role I was in – it was creative and very interesting," she told SwitchUp. "However, I never interrogated my ideas or insights using empirical evidence as deeply as I would have liked. My job required me to read a lot about culture and news, and it felt like everywhere I turned, in every industry, people were using data in amazing ways and I desperately wanted to be a part of it. I wanted to use data in my role but had no idea of where or how to get it or use it."
Read the full Q&A here.
__________
Learn more about our Data Science Bootcamps in Seattle, NYC, Chicago, and San Francisco here.
---
Similar Posts
alumni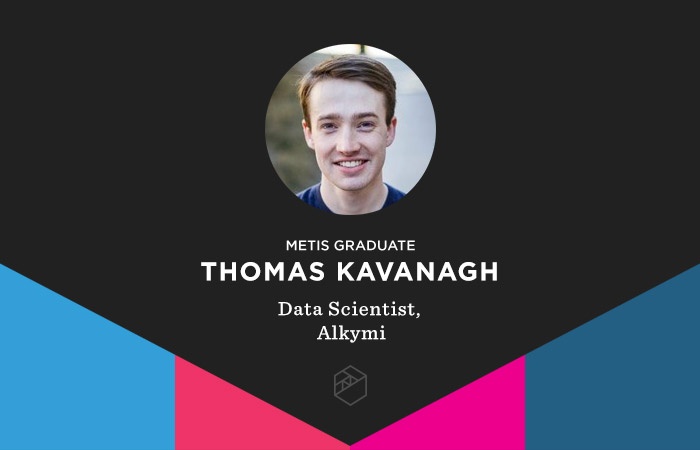 Grad Takes On Data Science with a Focus on Collaboration
By Emily Wilson • September 02, 2020
In a roundabout way, in part via experimental New York theater, bootcamp graduate Thomas Kavanagh made his way to data science. In this post, read his story and find out what he's up to now as a Data Scientist at Alkymi.
alumni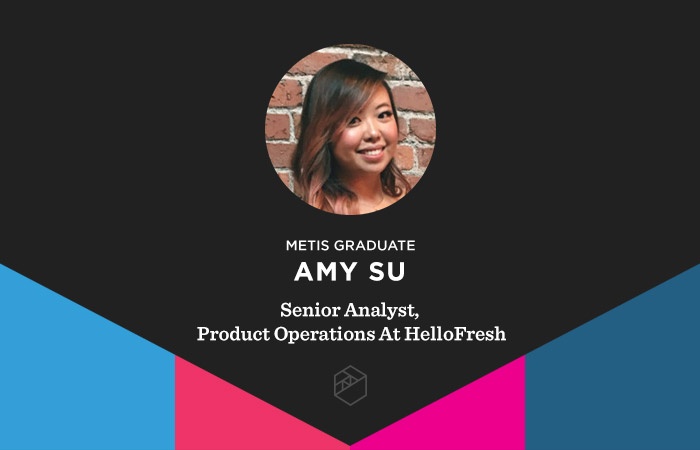 A Hunger for Data Leads Grad to Role at HelloFresh
By Emily Wilson • June 23, 2020
If you're not hungry already, you'll probably be ready to eat by the end of this post. Bootcamp graduate Amy Su works as the Sr. Analyst of Product Operations at HelloFresh, a meal kit delivery service known for all-natural, easy-to-prepare recipes. In addition to catching up with her to discuss her role at the data-driven company, we also talked about the joys of working with food-related data all day.
alumni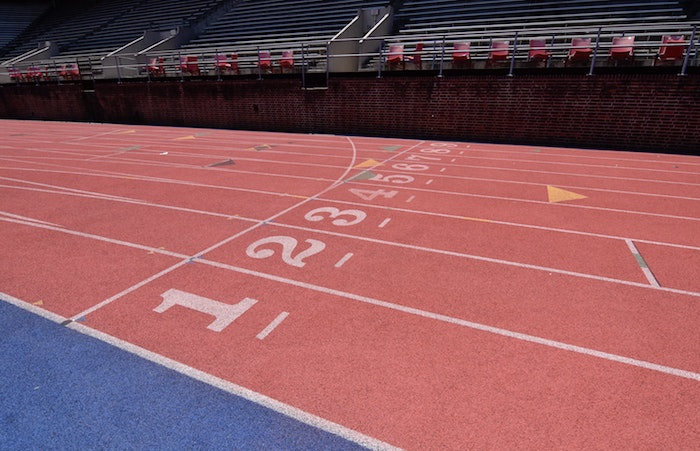 Alumni Blog Spotlight: Linda Ju Shares Bootcamp Experience Start to Finish
By Emily Wilson • May 11, 2020
Bootcamp graduate Linda Ju, now a Data Science Consultant at Slalom in Seattle, recently took to Medium to write a blog series about her career transition from finance to data science and how her experience in the Data Science Bootcamp helped her get there.