Webinar June 18: Deep Learning Approaches to Forecasting and Planning Register
PyCon Tutorial: Scraping the Web with Kimberly Fessel
By Metis • May 05, 2020
Last month's PyCon event, like so many others in 2020, was hosted virtually rather than in-person. It was filled with a tremendous amount of interesting and informative content, including a tutorial from our very own Kimberly Fessel, Metis Sr. Data Scientist. 
About her chosen tutorial topic, which she titled It's Officially Legal so Let's Scrape the Web, Kimberly noted that "web scraping empowers you to write Python programs that collect data from websites automatically, and recent legal rulings support your right to do so." 
During her allotted time, she covered the breadth and depth of web scraping, from HTML basics through pipeline methods to compile entire datasets. To get the most out of the tutorial, viewers should have a working knowledge of Python fundamentals but don't need to have any prior experience with scraping. 
WATCH HERE: 
Kimberly Fessel is Sr. Data Scientist at Metis, where she teaches the bootcamp in NYC. Her professional interests include natural language processing, data visualization, and data storytelling, and her enthusiasm for teaching comes from her days as an academic. She holds a Ph.D. in applied mathematics from Rensselaer Polytechnic Institute and she completed a postdoctoral fellowship in math biology at the Ohio State University.
---
Similar Posts
events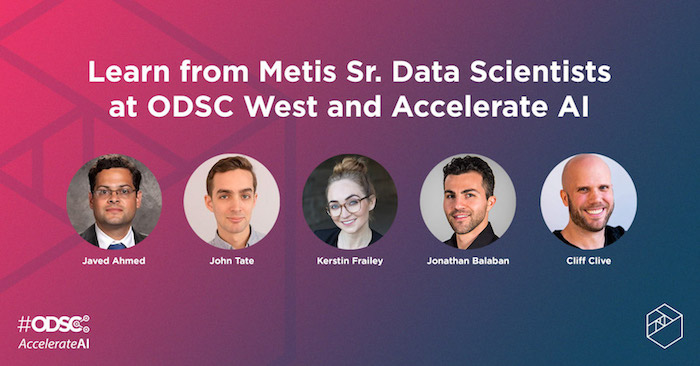 ODSC West & Accelerate AI Trainings & Talks from the Metis Team
By Metis • October 23, 2019
Next week in San Francisco (Oct. 30 - Nov. 1), five Metis team members will give talks or host workshops at the Open Data Science Conference (ODSC) West and Accelerate AI Business and Innovation Summit. In this post, read about each, and if you're attending the conferences, be sure to check them out!
events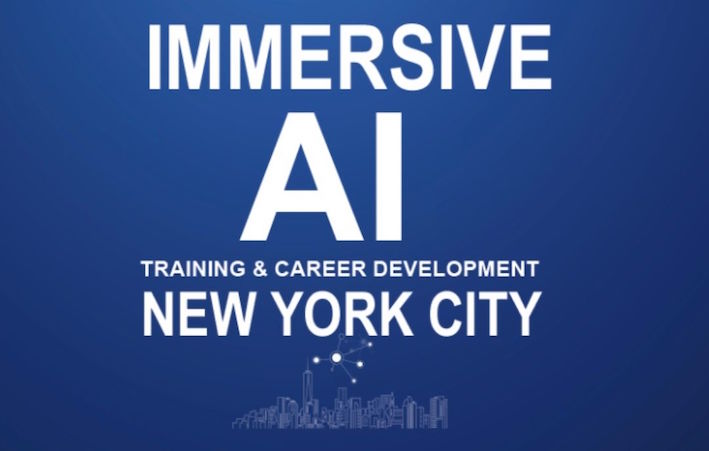 ODSC Immersive AI Training & Career Development in NYC: Preview of Metis Talks
By Metis • June 25, 2019
On Friday and Saturday (June 28-29) in NYC, Open Data Science Conference (ODSC) is hosting a two-day event called Immersive AI Training and Career Development, at which three of our Sr. Data Scientists will give talks and/or host workshops (+ one of our bootcamp graduates who now teaches our Beginner Python & Math course!) In this post, get more info on each.
events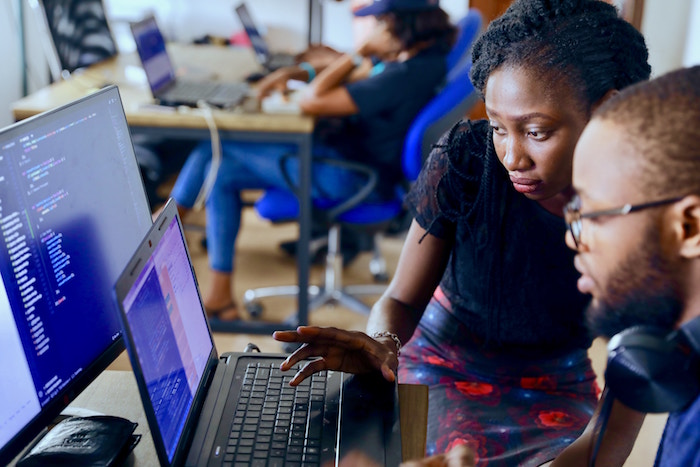 AMA Recap: Understanding the Basics with Beginner Python & Math Instructor Samiyeh Mahmoudian
By Metis • June 18, 2019
We recently hosted an Ask Me Anything session on our Community Slack channel with Samiyeh (Sami) Mahmoudian, Sr. Data Scientist at Intertrust and instructor of our upcoming Live Online Beginner Python & Math for Data Science course. (Starts Monday, 6/24!) Read here for some highlights from the hour-long chat.