Enroll in one of our Short Immersive courses here.
Metis

Blog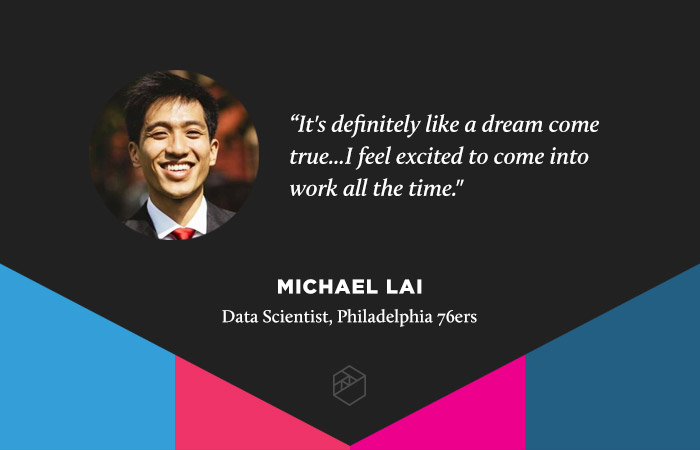 alumni
Demystifying Data Science: The Dream (and Reality) of Working for the NBA
By Carlos Russo • May 30, 2017
A percentage of people have jobs they enjoy and find fulfilling, but how many can truly say they've landed the job that suits them best? Chicago native Michael Lai is a lifelong basketball fan (he grew up adoring the Michael Jordan-led Bulls) with a passion for programming, data, and analytics. He recently got a job as a Data Scientist for the Philadelphia 76ers and considers working for an NBA organization a dream come true.