Enroll in one of our Short Immersive courses here.
Metis

Blog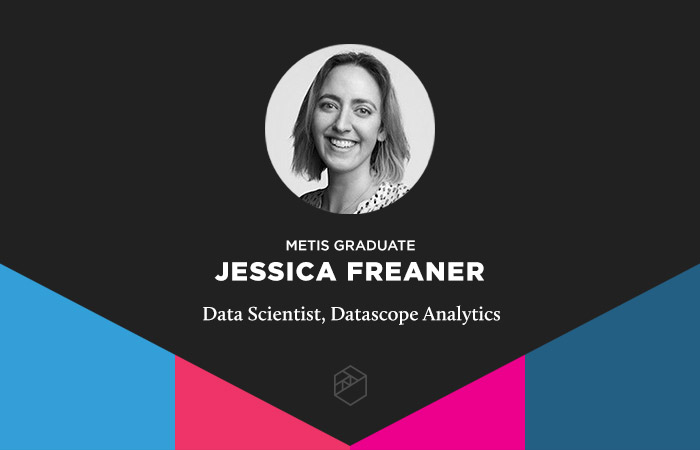 alumni
Demystifying Data Science: Grad Goes Full Circle with Datascope Analytics
By Emily Wilson • August 02, 2017
While doing research on various bootcamps back in 2014, looking to transition out of her trade finance career, Jessica Freaner came across Metis and was drawn to the program based on the involvement of Datascope Analytics. The Chicago-based data science consulting firm was instrumental in developing the bootcamp curriculum and taught the first two cohorts in New York City, including Freaner's. She now works there as a Data Scientist.