Enroll in one of our Short Immersive courses here.
Metis

Blog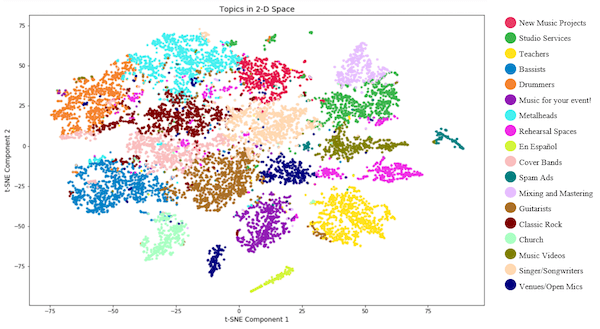 alumni
Made at Metis: Geo-Tagged Places of Interest & Musician Connections on Craigslist
By Emily Wilson • May 31, 2018
In this month's edition of the Made at Metis blog series, we're highlighting two recent student projects that have to do with traveling to new cities. In the first example, a student explored new and improved ways to find places of interest while planning trips. In the second, a student set out to understand how and why musicians sought and found connections via Craigslist.