Omoju Miller is a Senior Data Scientist of Machine Learning at GitHub and the instructor of our upcoming Introduction to Data Science part-time professional development course in San Francisco, which will run from September 25th - November 1st on Monday and Wednesday evenings from 6:30 - 9:30 pm. View full course details and enroll here.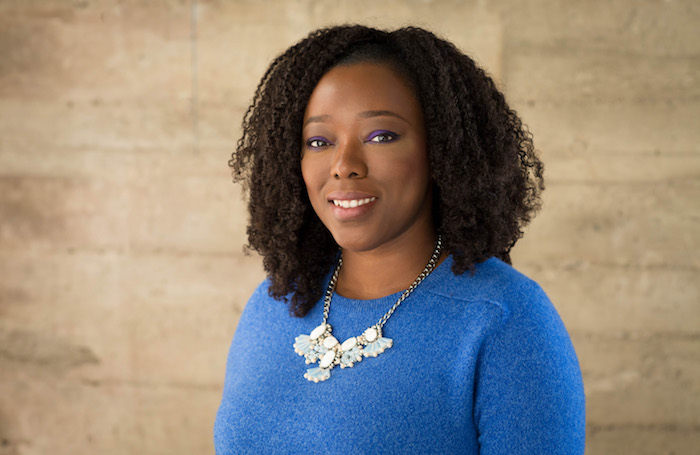 Omoju Miller knows you might consider her a "deluded dreamer," but that won't stop her from taking on roles and projects through which she can aim to better the world using technology. While working at Google, she helped launch Made With Code, a program designed to increase the participation of girls in computing. She served as a volunteer advisor to the Obama administration's White House Presidential Innovation Fellows, and she's currently a member of the World Economic Forum Expert Network in AI and Robotics.
On top of a genuine desire to help those around her and even the digital playing field for all, she's also driven by an ambition to prepare us for what's being dubbed as the "fourth industrial revolution." Check out our interview with Omoju below to find out more about this revolution, about the upcoming course, her career, and her involvement in many impressive projects and forms of outreach. 
[Note: For those of you in the Bay Area, you can hear Omoju speak at TEDxSanFrancisco on October 11th. Info here!]
We're glad to have you on board for the Intro to Data Science part-time professional development course. Why do you think a course like this is important to take? 
I am very much interested in getting us ready for the fourth industrial revolution – a term coined by the World Economic Forum to describe the impact of this era's technology on the world. One of the mechanisms that undergird this movement is the ubiquity of data. As such, the more people we have who have dexterity with the data, the more innovations we will see.
Congrats on your new role at GitHub! What does your role encompass, and why did you choose to take on this position?
Thank you. At Github, I am part of the data team where I do machine learning. I am currently working on improving the experience of users on the platform with respect to content discovery. I chose to take the position at Github because of my deep interest in understanding how people learn computation.
Can you talk a bit about your experience as a volunteer advisor to the Obama administration's White House Presidential Innovation Fellows? Who are the fellows? What was it like?
Towards the end of the first term of the Obama presidency, the Office of Science and Technology (OSTP), in partnership with CTO Todd Park, had a big idea; technology practices that make Silicon Valley work can make the federal government run more efficiently.

As such, they decided to test it out by creating a fellowship that allowed people in the innovative technology economy to use their knowledge focused toward the government, and thusly the Presidential Innovation Fellowship was born. I chose to work with the fellowship because I was interested in helping them reach a broader audience. The initial fellowship class skewed heavily toward Silicon Valley, New York, and Boston. We believed innovative people exist all over America, and our goal was to find those people and see if they would be interested in serving. My work with the PIF program has been one of the most rewarding experiences of my professional career.
What is your involvement with the Bloomberg Beta Future Founders program?
The premise of Bloomberg Beta Future Founders program is this: what if you could use AI to find Mark Zuckerberg before he founded Facebook? A while back, I received an email from Bloomberg Beta informing me that through a machine learning prediction process, I was one of their future "Zucks" and they would like to build a relationship with me. When I finished my doctoral program last year, my initial plan was to start my own company. After thinking about it for a while, I decided it would bode better for me if I went into industry for a couple of years before making that leap. So, as it turns out, the algorithm was indeed correct.

You're part of the World Economic Forum's Expert Network of around 5,000 leading experts representing a variety of areas of expertise, yours being AI. Can you talk a bit about this network, what it aims to do, and why you're a part of it?
According to our charter, we strive for improved knowledge and understanding to support practical solutions to the world's most pressing issues like the aforementioned fourth industrial revolution and its side effect of taking income inequality from bad to catastrophic. The network's goal is to provide thought leadership in tackling global problems. I choose to part of it for this exact reason.
There seems to be a common thread throughout your career. You strive to help people through your work, whether at Google, through teaching, via volunteering, and more. What do you think drives this line or work/service for you?
I have a profound belief in humanity and its ability to have a positive impact on the planet as well as on each other. I know this belief is audacious and it makes me sound like a cliche or a deluded dreamer. Nevertheless, my goal is to continuously strive to do my bit in making this dream a reality. Very much like Barack Obama, I too, have the "audacity of hope."
_____
Want to learn from Omoju? Learn more and enroll here.
---