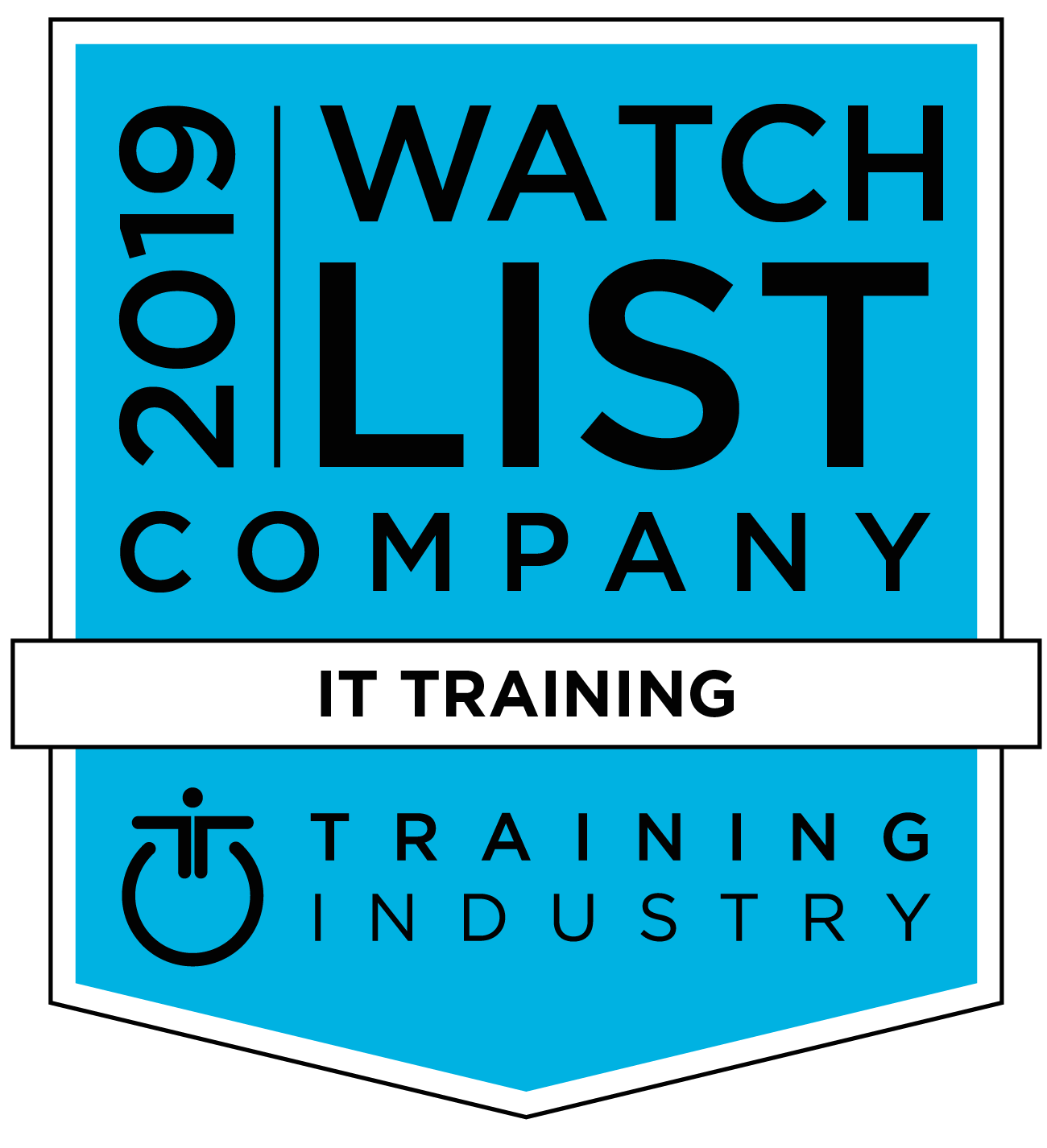 We're proud to announce that we've been included in Training Industry Inc.'s 2019 IT Training Watch List!  
On Friday, Training Industry Inc., the leading research and information resource for corporate learning leaders, announced selections for its 2019 Top Training Companies™ lists, focused on the IT training sector of the learning and development market. 
"The 2019 IT Training Watch List Companies List features emerging IT training providers with focused capabilities and expertise," said Danielle Draewell, market research analyst at Training Industry, Inc. "These companies are adapting to the specific training needs of their customers by offering courses on popular topics such as cybersecurity, cloud computing and data science."
Training Industry Inc. uses the following criteria to craft the lists:
- Breadth and quality of IT training content and courses

- Leadership and innovation in IT training

- Company size and growth potential

- Strength of clients 

- Geographic reach
Learn more about Metis Corporate Training, which helps companies develop and maintain the data and analytics skills of their employees with training on topics like Data Literacy, Machine Learning, Python for Data Analysis, and much more.
---