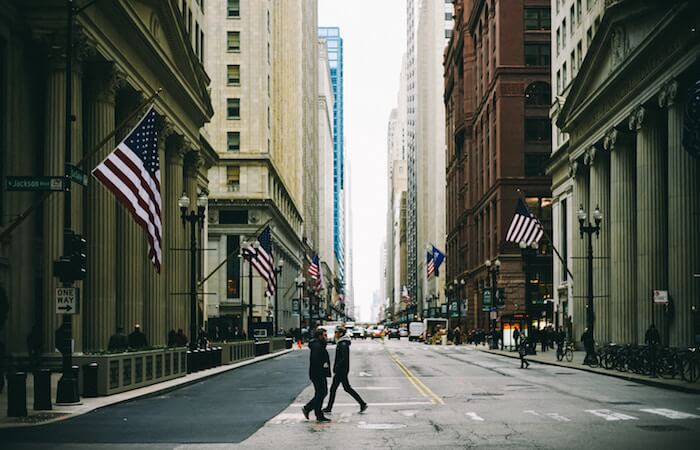 We're proud to announce that Metis is now approved to offer GI Bill benefits to student veterans who are accepted to our data science bootcamp in New York City. We consider this part of an ongoing, continuously-building commitment to foster an equal and representative data science community.
We have historically offered a $3,000 scholarship to veterans and members of the U.S. military and will continue to do so for all of our bootcamp locations. While the GI Bill benefits are only available in New York City for now, we hope to offer them everywhere in the near future.
"I think the GI Bill is an important benefit for service members. I personally used it to help fund my way through school. It's also a major reason some people join the military," said Michael Galvin, Metis Executive Director of Corporate Data Science Training who served as a Platoon Commander in the United States Marine Corps for 12 years.
We've been fortunate to have several veterans as students, and now graduates, of our bootcamps in all locations. One such graduate is Marcus Carney, who served in the United States Army in Afghanistan and Iraq and now works as a data scientist at the data analytics firm CKM Advisors. He was recently interviewed by bootcamp review website SwitchUp, and it's a great read. He talks about his career, spanning from time as an Airborne Infantryman, to becoming a financial analyst for companies like JPMorgan Chase and Credit Suisse, and now to life as a data scientist.
While it goes without saying that military service and working as a data scientist are wildly different, Marcus pointed out some areas of overlap.
"The tenacity, adaptability, and attention to detail essential to military life are invaluable as a data scientist, and I would encourage any veteran looking for a challenging, dynamic, and rewarding career to give data science a hard look," he said.
Michael Galvin reinforced that sentiment, pointing to the Metis model as well suited to the type of work and intensity many veterans are already accustomed to.
"The GI has been traditionally used for university degrees, which isn't suited for everyone," he said. "The Metis style is probably better for a lot of veterans (short, intense, outcomes focused, building a specific skill) plus they have qualities and experience in this type of training. Things like grit, willpower, discipline, and resourcefulness."
So, how will the process work?
A veteran applies to the New York City Metis Data Science Bootcamp through the normal admissions process.





If accepted, a current award letter stating the student's eligibility to use the Post 9/11 GI Bill for tuition/education for an NCD School (non-college degree school) is required.





To get the letter, the student can request it from the

Department of Veterans Affairs

. If the student has yet to begin the application process (required before they can request the letter), they can get more information

here

and apply

here

.



We are thrilled to be able to support veterans in their educational journeys toward a career in data science.  Have questions? Reach out to [email protected]
---