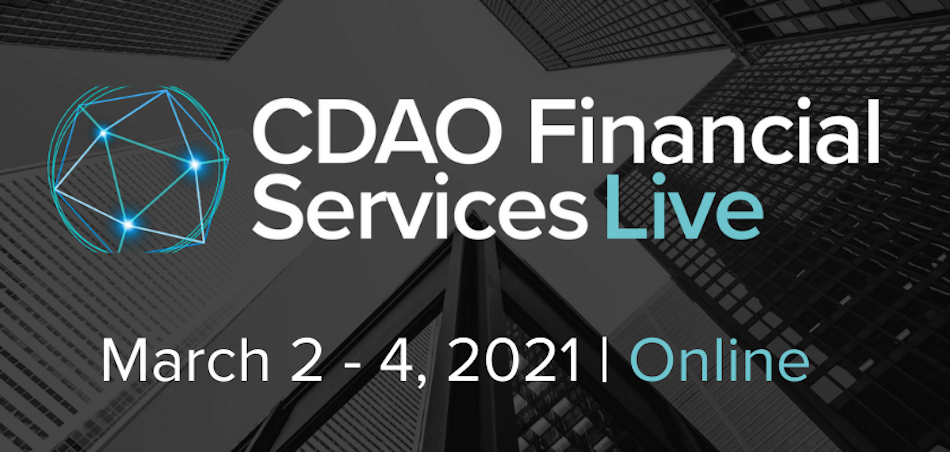 Next week, on Wednesday, March 3rd, Metis President and Co-Founder Jason Moss will moderate an exciting panel discussion at CDAO (Chief Data and Analytics Officers) Financial Services Live. This event was designed for data and analytics leaders working in financial services who are focused on (among other things) spearheading a data-driven culture utilizing data as an engine for growth.
On that topic, his panel will cover Building a Successful Data-Driven Culture to Boost Business Value and will feature Tarun Sood, Head of Data and Analytics at Vanguard; Ting-Li Lo, Director, Enterprise Portfolio Management at Scotiabank; and Kim Prado, Global Head of Client, Banking and Digital Technology at RBC Capital Markets. 
During their time together, attendees can expect to hear a robust conversation about what it takes to embed data into the DNA of the organization, how to integrate data streams and collaborate across functions and business units, how to prioritize data skills in recruiting, developing, and retaining talent, and a lot more. It's sure to be a great conversation and we hope you can tune in! 
EVENT DETAILS:
Building a Successful Data-Driven Culture to Boost Business Value 
On Day 2 of CDAO Financial Services Live
March 3rd, 4:30 - 5:15pm EST
Register Here 
---