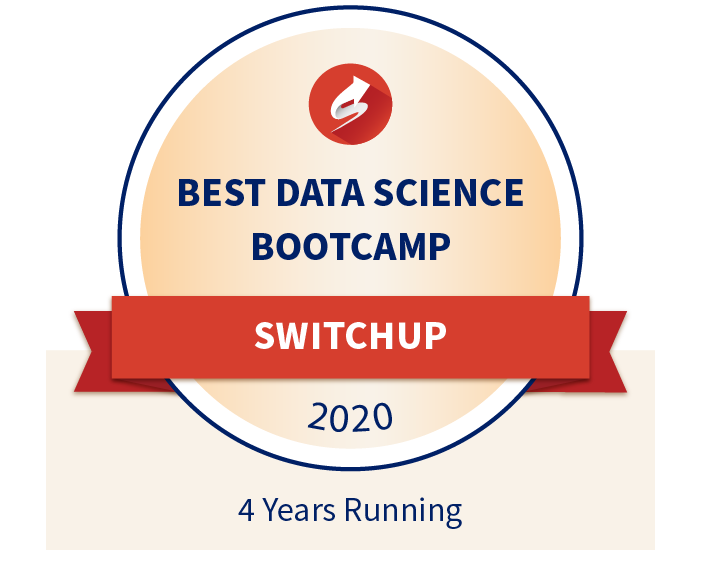 We feel fortunate to announce that for the 4th year in a row, we've earned a spot on SwitchUp's annual Best Data Science Bootcamps list. For 2020, they've selected the top 18 bootcamps worldwide based on alumni ratings and reviews, which routinely factor in things like job support, instructor quality, and student outcomes. The credit for this accomplishment, and for our year-over-year consistency, goes to our team, our instructors, and most importantly, to our students and graduates, who work hard each and every cohort to learn difficult material and produce amazing work. On SwitchUp, as of this writing, we have a score of 4.92 out of 5 based on 83 reviews; we look forward to working hard and pushing ever-forward in the coming year.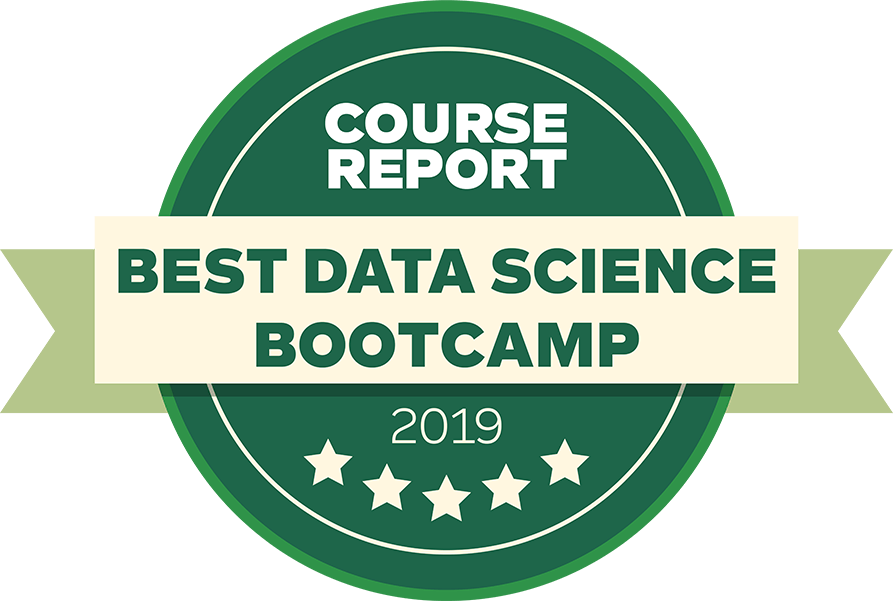 We're also proud to be on Course Report's 2019 Best Data Science Bootcamps list. (The site's 2020 list is forthcoming.) Like on SwitchUp, earning this spot is based on alumni ratings and reviews. On Course Report, we have a score of 4.89 out of 5 based on 90 reviews, and one of our favorite recent ones comes from Eric Patterson, who attended our bootcamp in Chicago. 
"I came to Metis looking to find a way to break into the data science industry (use machine learning rather than being an entry-level data analyst), and to up my earning potential. One year later, I am working as a data scientist at a place I love to work, and can say that Metis has more than paid for itself within a year. Additionally, every single person associated with Metis, from the instructors to my colleagues at the bootcamp, to the career coaches, to the founder (who still personally checks in on students during your time there) was great at what they do, an absolute pleasure to be around, and really make Metis feel like a second home and somewhere that you enjoy coming in to work despite the intensity of the courses offered." 
_____
Read all reviews of the Metis Data Science Bootcamp on SwitchUp here and Course Report here.
---