TODAY: Winter Bootcamp Early Application Deadline. Apply Now
Metis's Michael Galvin Talks Improving Data Literacy, Upskilling Teams, & Python's Rise with Burtch Works
By Metis • February 27, 2019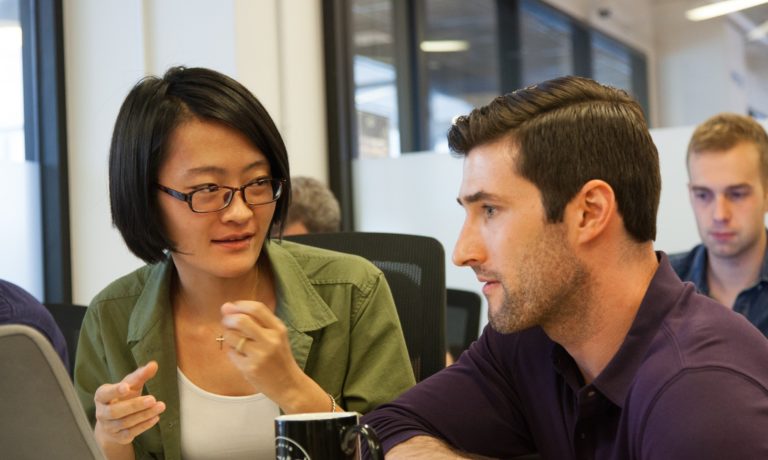 In an excellent new interview conducted by Burtch Works, our Director of Data Science Corporate Training, Michael Galvin, discusses the value of "upskilling" your team, how to improve data literacy skills across your company, and why Python is the programming language of choice for so many. 
As Burtch Works puts it: "we wanted to get his thoughts on how training programs can address a variety of needs for companies, how Metis addresses both more-technical and less-technical needs, and his thoughts on the future of the upskilling trend." 
In terms of Metis training approaches, here's just a small sampling of what Galvin has to say: "(One) focus of our training is working with professionals who might have a somewhat technical background, giving them more tools and techniques they can use. An example would be training analysts in Python so they can automate tasks, work with larger and more complicated datasets, or perform more sophisticated analysis. Another example would be getting them to the point where they can build initial models and proofs of concept to bring to the data science team for troubleshooting and validation. Yet another issue that we address in training is upskilling technical data scientists to manage teams and grow on their career paths. Often this can be in the form of additional technical training beyond raw coding and machine learning skills."
Visit Burtch Works for the full interview. 
__________
Learn more about Metis Corporate Training here.
---
Similar Posts
business resource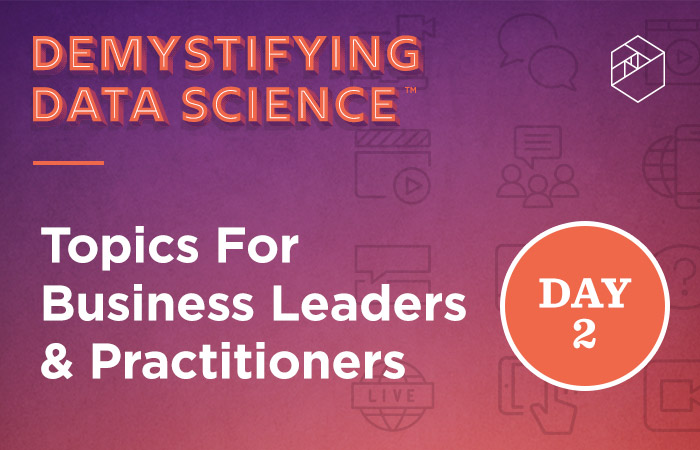 Demystifying Data Science Day 2 Content: For Business Leaders & Practitioners
By Metis • August 21, 2019
Last month, we had the pleasure of hosting our 3rd annual Demystifying Data Science live online conference. Day 2 was filled with talks and workshops geared toward an audience of Data-Focused Business Leaders and Practitioners. In this post, we'll briefly recap what happened on that day, including who spoke, what they discussed, and how you can access every recorded talk and workshop for learning on your own time.
business resource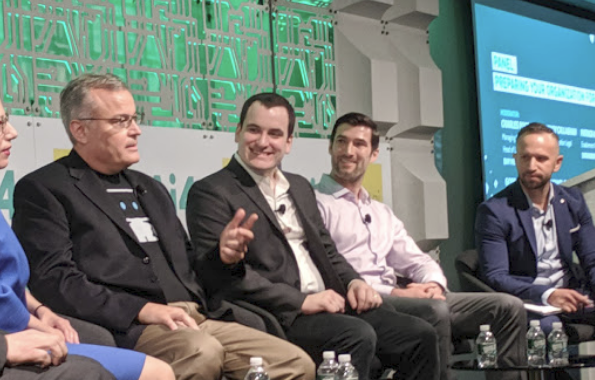 Ai4 Finance Conference Panel Recap: Preparing Your Organization for AI feat. Metis's Michael Galvin
By Emily Wilson • October 15, 2019
The Ai4 Conferences present opportunities for business leaders and data practitioners to discuss the adoption of AI in their industries, be it healthcare, retail, cybersecurity, or beyond. At this year's Ai4 Finance Conference in NYC, Michael Galvin (Metis Executive Director of Data Science Training) participated in a panel discussion on Preparing Your Organization for AI. Read a recap of it here.
business resource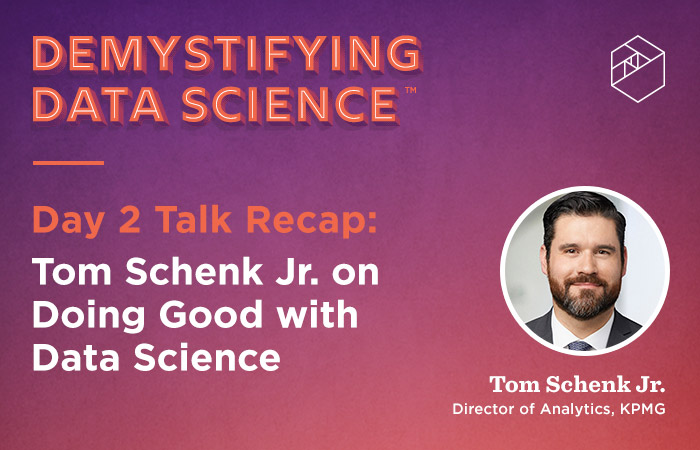 Demystifying Data Science Recap: Tom Schenk Jr. on Doing Good with Data Science
By Emily Wilson • October 01, 2019
For those interested in what was covered on Day 2 of Demystifying Data Science (designed for Business Leaders, Managers, and Practitioners), we're offering an easy-to-read blog series that summarizes each speaker's talk. This installment covers Tom Schenk Jr.'s talk on How We Can Do Good With Data Science.