Our Next Bootcamp Application Deadline is Dec. 6th. Apply Now.
Meet Dangaia Sims, Metis Bootcamp Grad and Sr. Data Scientist at IBM
By Emily Wilson • August 23, 2018
In this brief interview, hear Sims tell the story of her transition from academia to industry and how the bootcamp helped her get there.
Metis Chicago graduate Dangaia Sims earned a Ph.D. in Kinesiology from Pennsylvania State University in 2016 before applying to the bootcamp because she didn't have the exact right blend of theory and skill necessary to move her career in the direction she came to desire.
_____
Want to read more alumni stories? Read through our growing blog series covering grads working in various industries around the world.
---
Similar Posts
alumni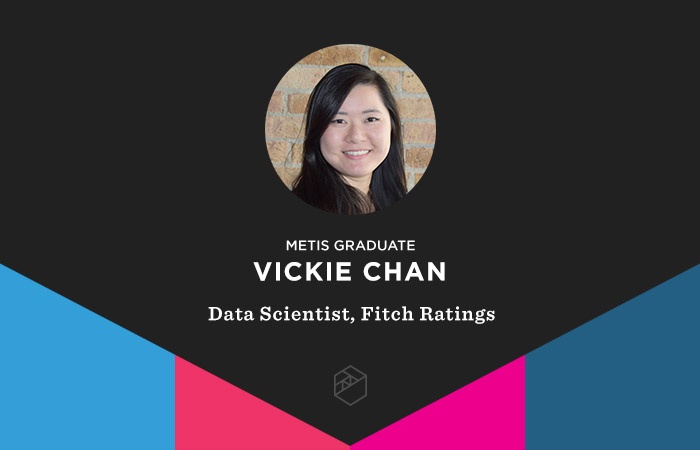 From Analyst to Data Scientist, Grad Finds Her Way Via the Bootcamp
By Emily Wilson • July 02, 2020
This is Vickie Chan's second time working at Fitch Ratings, one of the largest credit rating agencies in the United States. The first time exposed her to data science; now, she is a Data Scientist. Read how the bootcamp helped her make the transition.
alumni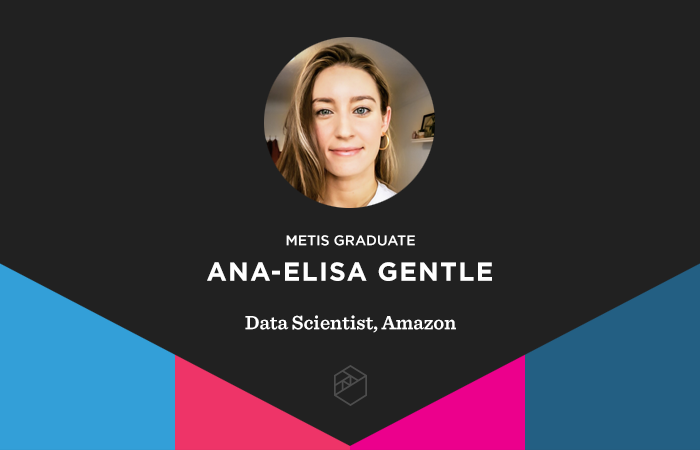 How One Grad Went From Ed-Tech to Data Scientist at Amazon
By Carlos Russo • May 12, 2021
As an undergraduate with a concentration in pre-med, bootcamp graduate, Ana-Elisa Gentle was on her way towards a career in the medical field. Or so she thought. Learn how she ended up pursuing data science instead.
alumni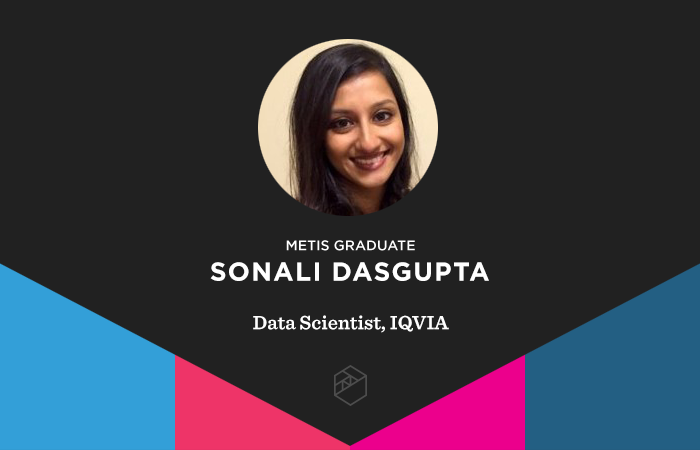 From Research Associate to Data Scientist, Grad's Passion Fuels Career
By Carlos Russo • January 27, 2021
As a self-described lifelong learner that's inspired by scientific and technological advances, it's no surprise that bootcamp grad Sonali Dasgupta made her way to Metis. Read more about how Sonali made her transition to Data Scientist.