Monday: FINAL Fall Bootcamp Application Deadline! Apply Now
Meet Dangaia Sims, Metis Bootcamp Grad and Sr. Data Scientist at IBM
By Emily Wilson • August 23, 2018
In this brief interview, hear Sims tell the story of her transition from academia to industry and how the bootcamp helped her get there.
Metis Chicago graduate Dangaia Sims earned a Ph.D. in Kinesiology from Pennsylvania State University in 2016 before applying to the bootcamp because she didn't have the exact right blend of theory and skill necessary to move her career in the direction she came to desire.
_____
Want to read more alumni stories? Read through our growing blog series covering grads working in various industries around the world.
---
Similar Posts
alumni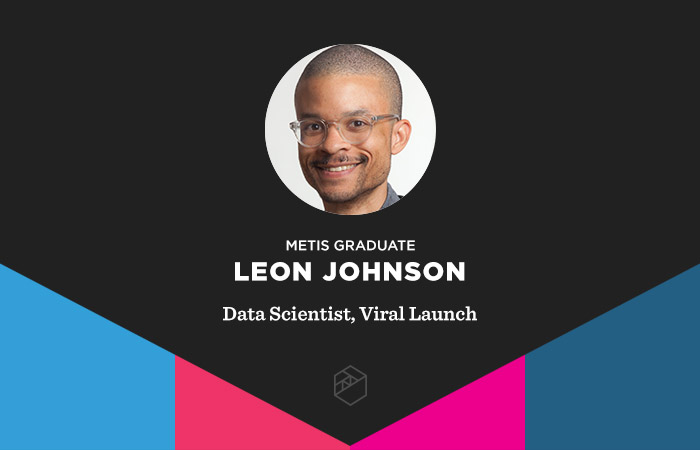 The Value of an "Unstructured Mathematical Mind" in the World of Startup Data Science
By Emily Wilson • April 07, 2019
"Learn, viciously." That's the advice Metis graduate Leon Johnson gives to those interested in the bootcamp. And he's no stranger to following his own advice when dedicated to professional and academic pursuits. In this post, read his story, which involves a Math degree, being commissioned into the Air Force, a master's degree, the bootcamp, and his current role as Data Scientist.
alumni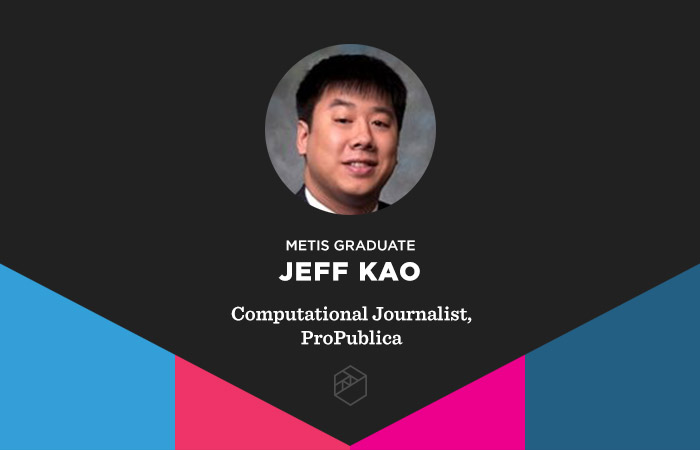 Bootcamp Grad Finds a Home at the Intersection of Data & Journalism
By Emily Wilson • July 03, 2019
Bootcamp graduate Jeff Kao knows that we're living in a time of heightened media distrust – and that's precisely why he relishes his job in the media. "It's heartening to work at an organization that cares so much about producing excellent work," he said of the nonprofit news organization ProPublica, where he works as a Computational Journalist. Read Kao's full story here.
alumni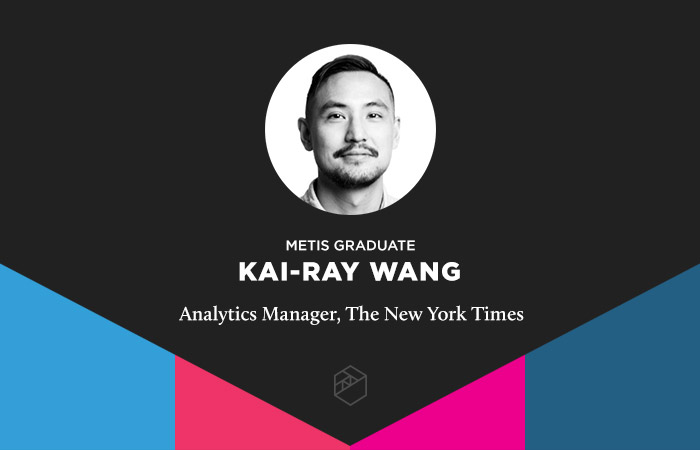 Metis Bootcamp Graduate Propels Digital Efforts at The New York Times
By Emily Wilson • February 07, 2019
News media has been through a lot of change during the past decade, especially in terms of its forced and jagged transition to digital production. This shift has come with the struggle to get readers to pay for digital subscriptions when free news online is often available with a click. Metis grad Kai-Ray Wang works to boost digital subscriptions at The New York Times as an Analytics Manager on the Consumer Acquisition team. Read his story here.