This post features two final projects created by recent graduates of our data science bootcamp. Take a look at what's possible to create in just 12 weeks.
_____
In this month's edition of the Made at Metis blog series, we're highlighting two recent student projects that have to do with traveling to new cities. In the first example, a student explored new and improved ways to find places of interest while planning trips. In the second, a student set out to understand how and why musicians sought and found connections in various cities via Craigslist. Learn much more about both fascinating projects below: 

_____
SnapLoc – Places of Interest in a City, from Geo-Tagged Photos 
Kalgi Shah
Metis Graduate & Data Scientist at Apple
When deciding what to see, explore,  eat, and more in a new city, many people turn to online research for reviews and write-ups. Here's one example: 
"Hawk Hill is a 923-foot peak in the Marin Headlands, just north of the Golden Gate Bridge and across the Golden Gate strait from San Francisco, California. The hill is within the Golden Gate National Recreation Area." 
Or, if you're Metis graduate Kalgi Shah, you'd prefer to check out an image like the one below to get a visual sense of place rather than just reading about it.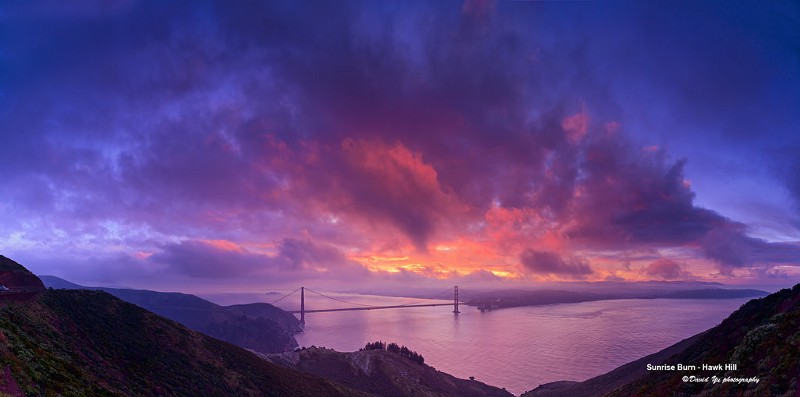 Hawk Hill at sunrise. (Photo Credit: David Yu)
Shah is a travel lover and someone who'd prefer to plan her adventures using photos as a guide. But she finds many place-of-interest recommendation services to be "painful to use." So she got to work on creating her own product, called SNAPLOC, which "does automatic image classification and spatiotemporal analysis in order to recommend the places of interest for traveling in a new city," she explained in a blog post about the project, which she completed as her final project while a student at Metis. 
"I started looking at the pictures that people are taking and posting...on various services and saw that most of these pictures convey our interests and can be categorized into food, natural scenes/scapes, urban scenes, wildlife, birds, etc.," she writes. "Further, I could see a pattern of places where there were more pictures taken than others and there were different kinds of pictures taken at different locations and different times of the day. The question that I wanted to explore using these spatiotemporal patterns was, how to use this data to build an application that could figure out how to parse them and make recommendations based on the preferences of user." 
Read her post in full to learn how she accomplished her goal, including how she started by classifying around 1 million geo-tagged images on Flickr. 
__________


Exploring Craigslist Musicians Communities 
Robert Hill
Metis Graduate & Data Analyst at Anchor Worldwide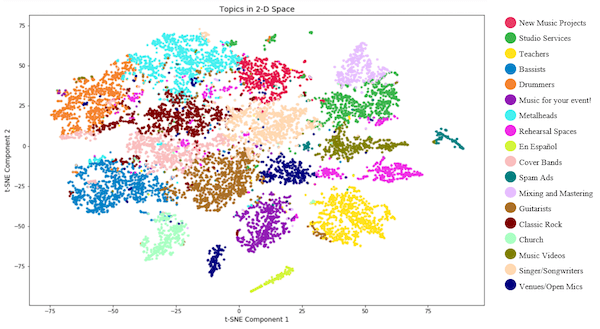 Much like Shah, recent Metis graduate (and music enthusiast) Robert Hill often found himself in new cities, where he'd be "yearning to play with other musicians to learn new guitar techniques, cover my favorite songs, or just jam and create original material," he wrote on his blog.
To do so, he often relied on the "musicians" posts on Craigslist. For his 4th (of 5) project at Metis, he "wanted to use Craigslist to reflect what different musician communities value in aggregate...I was...interested in analyzing the posts' text to uncover sub-communities of Craigslist "musicians" users to learn more about the poster's motivations for putting out ads, where these different motivations cluster in major U.S. cities, and perhaps learn more about these poster's tendencies."
To get the job done, he used topic modeling to categorize the posts on Craigslist, and then built a Flask application "to visualize how these categories change across different cities." 
Read his detailed post in full to learn about the process from start to finish. 
__________
See more examples of Metis student projects here. 
---