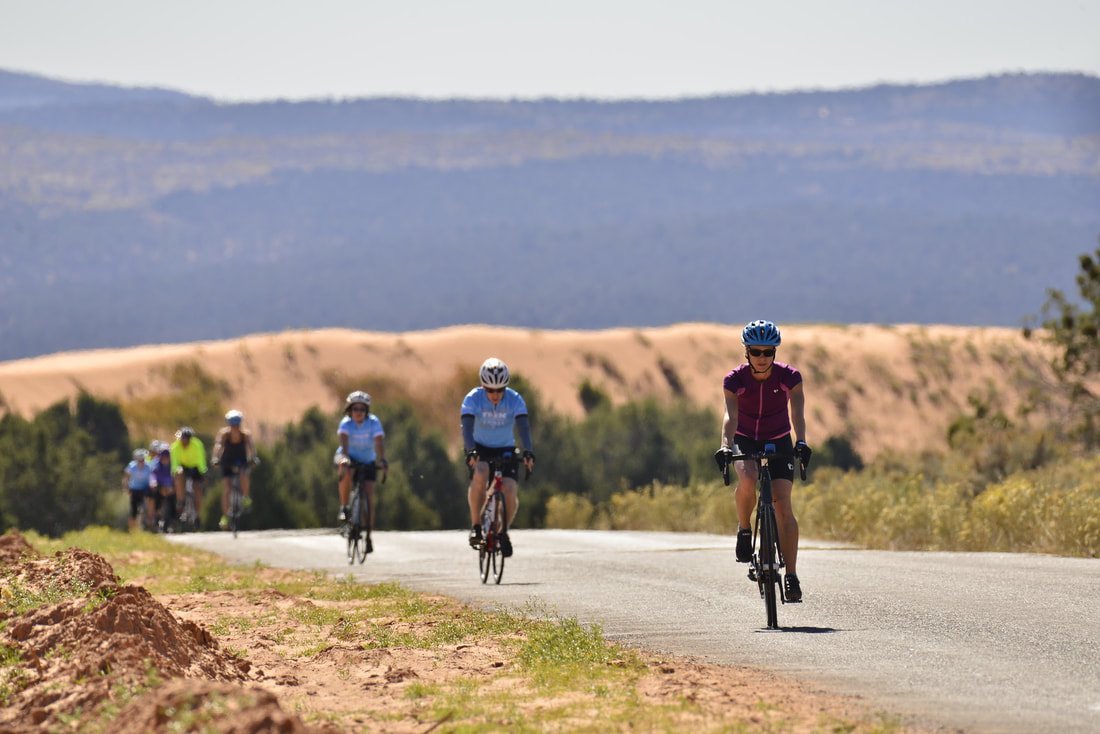 Recent Metis graduate Rebekah Cunningham riding with a group near Mt Zion, Utah
This post features two final projects created by recent graduates of our data science bootcamp.
Take a look at what's possible in just 12 weeks.

_____
In this month's edition of the Made at Metis blog series, we're highlighting two recent student projects that focus on the intersection between transportation and data science. One project is a video-based car detector to improve safety for city cyclists, and the other presents a way to better forecast hourly Uber demand across New York City neighborhoods. Read more about both below:

Car Back! A Video-Based Car Detector for Cyclists
Rebekah Cunningham
Metis Graduate


Rebekah Cunningham loves to hit the open road on her bicycle, enjoying the fresh air while exercising and taking in the views. But the hobby can be a dangerous one, especially when navigating city roads, where cars generally rule the roost. To address the dangers associated with city cycling, Rebekah created Car Back!, a video-based car detector for cyclists as her final project at Metis. 

In a recent blog post about the project, she explained that the phrase "Car Back!" is what one cyclist shouts to another to alert them of an approaching car from behind. In the post, she detailed the project's ambitious goal: "My vision is to be able to attach a camera to the back of my bike, near the seat which captures video in real time and alerts of any cars that are approaching from behind. The alert would be an audio cue that is played in one of the apps that is already running -- Strava, Spotify, or Audible as examples. " 
To get started...she went cycling, of course! "I strapped a GoPro to the back of my bike and set out for a number of routes to collect video data to train a model.  I needed to be thorough in capturing a variety of weather conditions, lighting conditions, and traffic conditions.  From these videos, I extracted frames at 6 frames per second using ffmpeg and set about hand-labeling these frames for approaching cars.  I drew rectangles around approaching and not-approaching cars and labeled them appropriately using a tool called RectLabel," she wrote.
Read the full post here to learn how she got from that first step to the end result – a model with 97% recall. (And see a demo video, too!)
_____
Forecasting Uber Demand in NYC
Ankur Vishwakarma
Metis Graduate
Ankur Vishwakarma wanted to blend three things he likes into his final bootcamp project: urban transportation, geographic visualizations, and time series forecasting. To make it all work together, he decided to focus on forecasting hourly Uber demand across New York City neighborhoods. This type of improved forecasting could help customers and companies alike in a number of ways, including alerting drivers of upcoming demand, improving customer satisfaction, and aiding traffic planning. 
"In addition to time-lagged features (such as previous week's demand), I added information specific to each neighborhood to improve my predictions," he wrote in a blog post about the project. "As a final result, I obtained relatively accurate unique forecasts for all neighborhoods in NYC."
How'd he do it? Read the full post for a detailed breakdown of each step (see his project pipeline pictured below), including what went right, what went wrong, and how it all turned out. 

_____
Curious what else Metis graduates have created as final projects? See more examples here. 
---