This post features two projects from recent graduates of our data science bootcamp. Take a look at what's possible to create in just 12 weeks.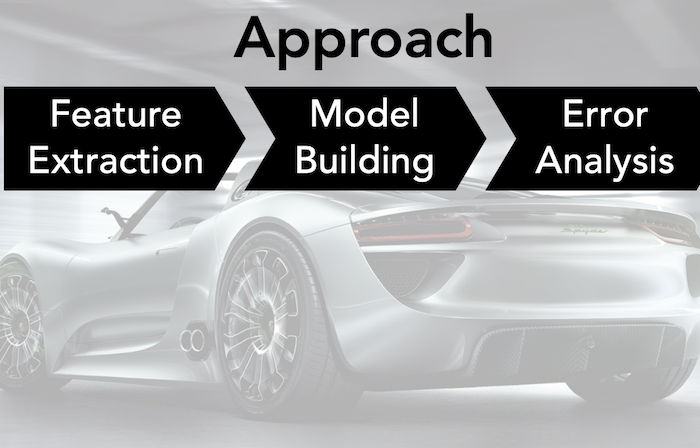 Classifying Car Images Using Features Extracted from Pretrained Neural Networks
Bhanu Yerra, Metis Seattle Bootcamp Graduate
For his 3rd (of 5) bootcamp projects, Bhanu Yerra explored how a car image classification system could address the following business issues: 
Ground-truthing of posted used car images on peer-to-peer sales platforms - are these images actually the cars they specify? Do multiple exterior pics represent the same car?
Organizing web-page displays based on the user uploaded images
Recommending alternative cars available in the inventory that have similar looks and price
In addition, he wrote in a blog post about the project, "a simple classification system of cars can help in identifying the fine-grained features important for 3D object detection for self-driving cars." Read the full blog post here to learn about his approach and results. 
_____
Navigating Media Bubbles with Data
Aisulu Omar, Metis Seattle Bootcamp Graduate
It's no secret that we live in a world – and broken down even more, in the U.S., we live in a society – with significantly sized media bubbles, from which many get their news. While a student at Metis, Aisulu Omar thought about this a lot and decided to focus her final project on the topic. From her time traveling to and living in various places, she realized how much these bubbles contribute to people's sense of reality.
"The more I read news coverage in places with different media bubbles, the more I became sensitive to biases in media by reading news coverage. This cultural aspect creates a disconnection between people," she writes in a blog post about the project. "I think for people to connect and have intelligent conversations, it would help to be aware of different media bubble's narratives on any given topic. This has prompted me to create a news recommendation platform that provides narratives from different publications."
She began by first setting out to prove that the media has these bubbling biases, and then she proceeded to build the recommendation platform. Read the post in full to get all the details.
_____

See more examples of Metis student projects here. 
---