Thursday: Live Online Bootcamp Q&A Event RSVP Here
Metis Chief Data Scientist Debbie Berebichez Discusses 'Latinas Missing from STEM'
By Emily Wilson • January 14, 2016
"STEM careers are some of the highest-paying and fastest-growing in the U.S., yet women and minorities continue to be underrepresented in majors that lead to careers in these high-demand fields," writes Monica Harvin of GoodCall, at the start of an article published this week titled Latinas Missing from STEM Careers and Majors.
Metis Chief Data Scientist Debbie Berebichez is featured throughout the article, offering her perspective as a successful physicist, data scientist, and TV host, as well as the first Mexican-born woman to earn a Ph.D. in physics from Stanford University.
"It's common to be discouraged from a career in STEM when you're a girl, and especially in Hispanic communities," she said. "I got the message from very early on from my parents, friends of the family, and even teachers at school, that math was not an acceptable career to pursue, and physics was worse," she added before going into detail about breaking down stereotypes, the importance of mentors, and the embraced task of encouraging young women by being an active mentor herself.
It's a great read. You can find it here.
---
Similar Posts
news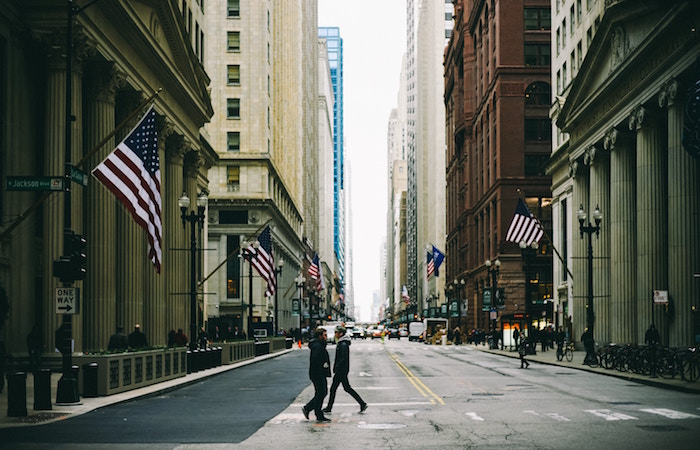 Metis NYC Now Proudly Accepting GI Bill Benefits
By Emily Wilson • May 09, 2018
We're proud to announce that Metis is now approved to offer GI Bill benefits to student veterans who are accepted to our data science bootcamp in New York City. Learn more in this post, including how the process works.
news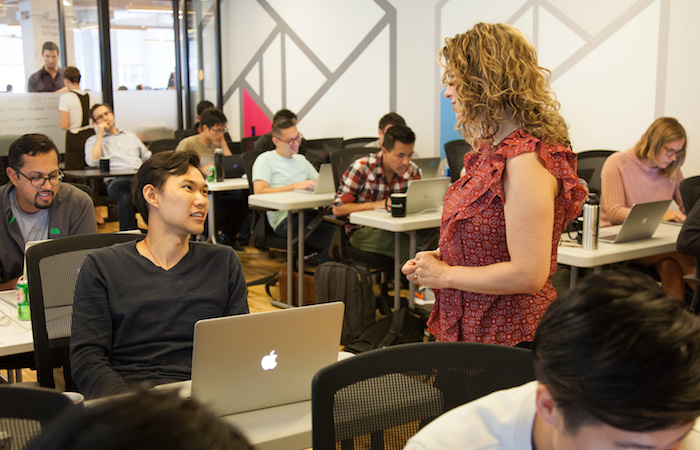 4 Years in a Row! Metis Earns Spot on SwitchUp's Best Data Science Bootcamps List
By Metis • November 12, 2019
For the 4th year in a row, we've been selected to SwitchUp's annual Best Data Science Bootcamps list. Based on alumni ratings and reviews, the credit for this accomplishment goes to our team, our instructors, and most of all, to our students and graduates, who work hard each and every cohort and produce amazing work.
news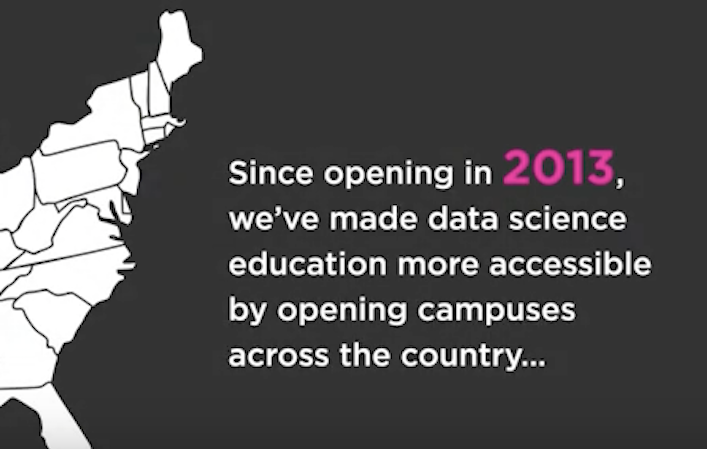 Cheers to 5 Years! Metis Celebrates a Half Decade of Data Science Training
By Metis • December 10, 2018
As we celebrate our 5th anniversary, we want to thank our incredible community of alumni, students, staff, and other close members of the Metis family for all their support, hard work, and dedication throughout the years. Our growth and success are only possible because of this support, which allows us to continue toward the overall goal of bringing data science training and education to the world. In this post, check out a video and infographic about our past, present, and future.