Ends May 17: 30% Introductory Savings on Online Flex Bootcamps! Explore Programs
Jason Moss Discusses Innovation, COVID-19, and Managing Through Difficult Times
By Metis • November 13, 2020
Jason Moss, the President and Founder of Metis, was recently featured in the Innovators vs COVID series of startup.info. He talks about how we approach innovation at Metis, the importance of data literacy in the workforce, as well as our response to the COVID-19 pandemic. Read the short, yet insightful, interview here.
---
Similar Posts
interviews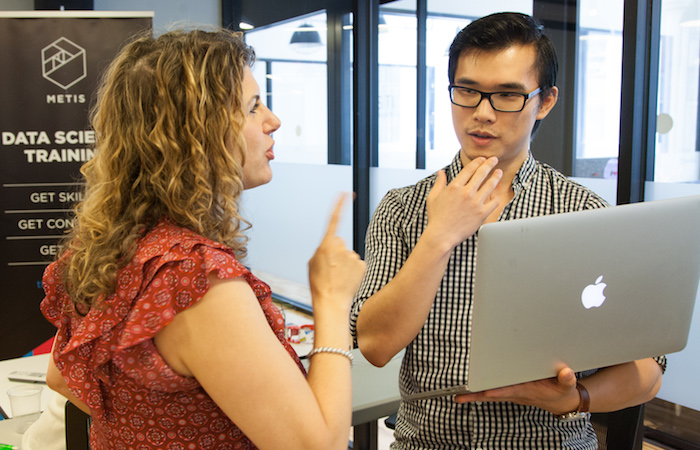 Critical Thinking & Data Science: Conversations with Debbie Berebichez, Metis Chief Data Scientist
By Metis • April 01, 2019
As a physicist, TV host, and our Chief Data Scientist, Debbie Berebichez is always up to something interesting. Lately, she's been focused on the relationship between Critical Thinking and Data Science and discussed it on both the DataFramed podcast and the Story By Data YouTube channel. Check out both here.
interviews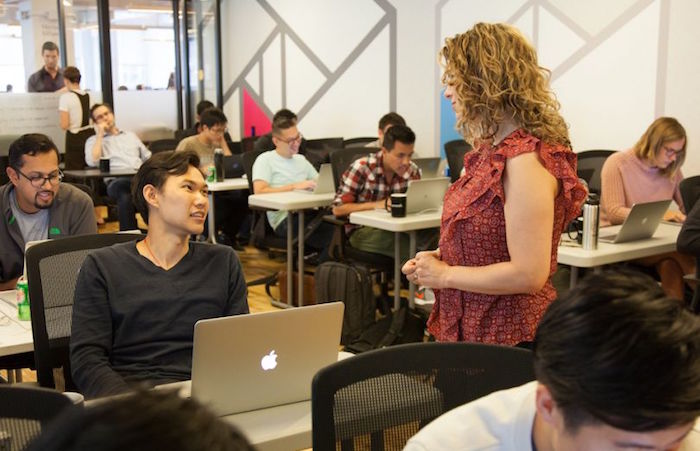 For Those in Industry, Teaching Bootcamps Has Tangible Career Benefits
By Emily Wilson • September 18, 2018
Going through a data science bootcamp is an intense experience for everyone involved. Students work at a breakneck pace unparalleled in other learning environments, absorbing new and difficult concepts and skills, and applying them to projects starting as early as week one. All the while, instructors shoulder the hopes and fears of their cohorts as they guide and teach them over the course of 12 weeks. For interested individuals, teaching a bootcamp can have tangible career benefits related to industry goals and aspirations. Read how here.
interviews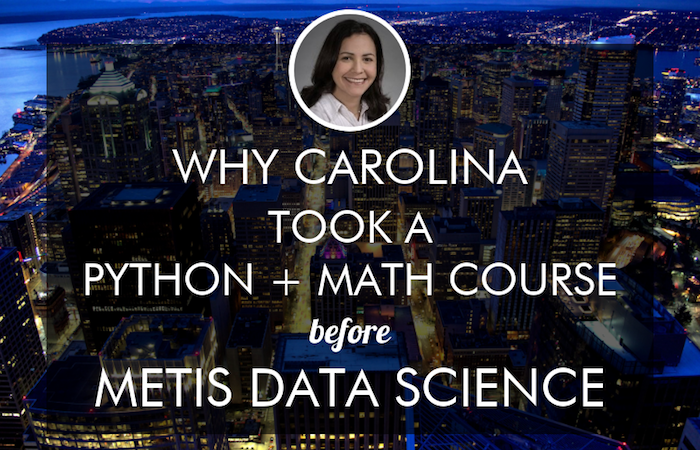 Course Report Interview: Why Student Chose Part-Time Python Course Before Bootcamp
By Metis • August 07, 2018
In an interview with Course Report, current Metis bootcamp student Carolina Gonzalez discussed her decision to take the Metis Beginner Python & Math for Data Science part-time course before applying to the full-time immersive bootcamp.