NEW 3-Week Python for Beginners Course Starts July 27! View Course
Introducing Our New Bootcamp Prep Course: Python for Beginners
By Metis • June 24, 2020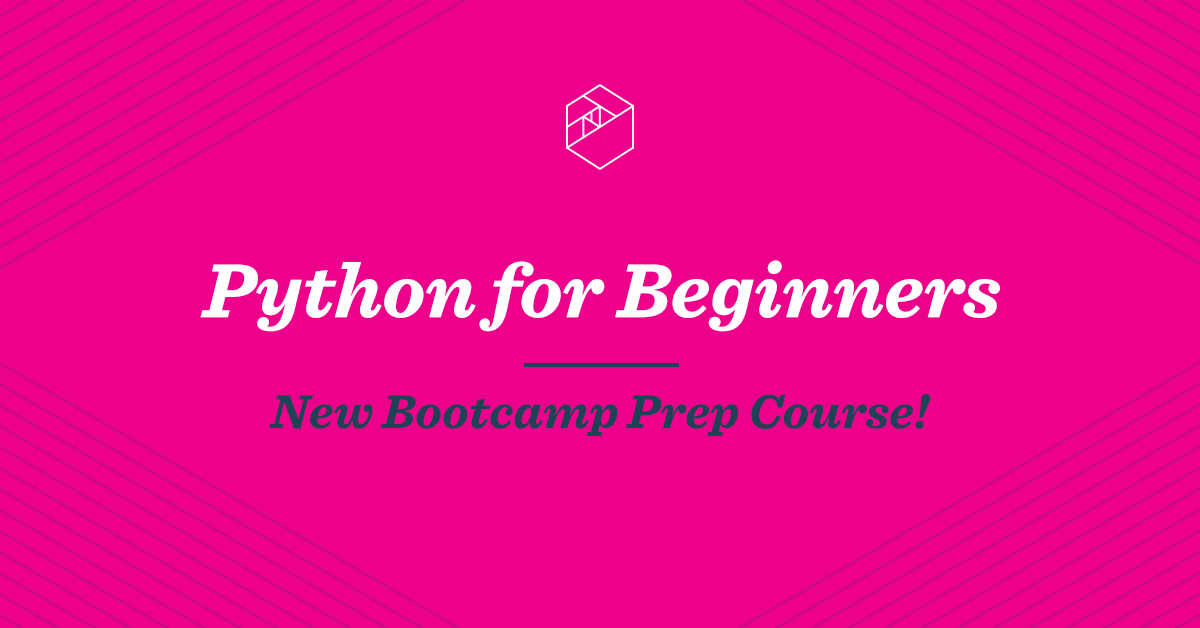 We know the importance of personal and professional development, especially when roles and careers are continuously evolving. That's why our team consistently looks for ways to deliver new, relevant, and exciting courses that our students can use to propel them forward on their data science journeys. 
To that end, we're excited to announce our new bootcamp prep course: Python for Beginners! 
It's the ideal course for those interested in applying to our Data Science Bootcamp but who have little to no prior experience (or need a refresher) with fundamental Python programming. The only prerequisite is to have Python installed.
During this 3-week course, we'll cover: 
- Introduction to programming in Python

- Common basic data types and their properties

- Logical operations, loops, functions, and more
Our first Python for Beginners course starts Monday, July 27th at 6:30 PM ET, taught by Alison Cossette, Director of Data Science in Research and Development at the NPD Group. Alison is a veteran instructor of our Beginner Python and Math for Data Science course and one of our Data Science Bootcamp graduates! 
Don't miss your chance to sharpen your Python skills – enroll today! 
---
Similar Posts
data science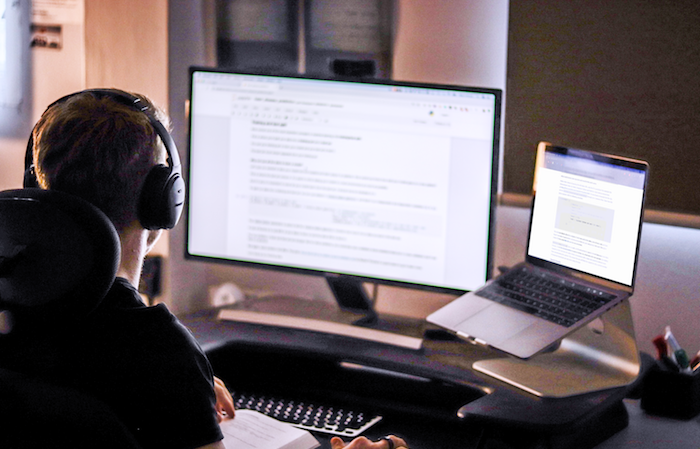 3 Ways to Learn Live Online with Metis
By Jane Durand • March 27, 2020
At a challenging time like now, when remote learning is the only option, our live online capabilities have enabled us to continue serving our students and clients without skipping a beat. Here are 3 ways you can learn live online with us.
data science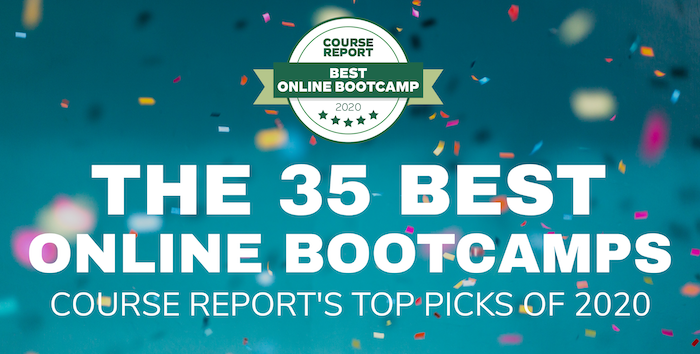 Metis Included on Course Report's 35 Best Online Bootcamps of 2020 List
By Metis • June 11, 2020
We're proud to be on Course Report's list of the Best 35 Online Bootcamps of 2020. Here, learn how their team relied on bootcamp-industry expertise and a strict list of criteria to build it out.
data science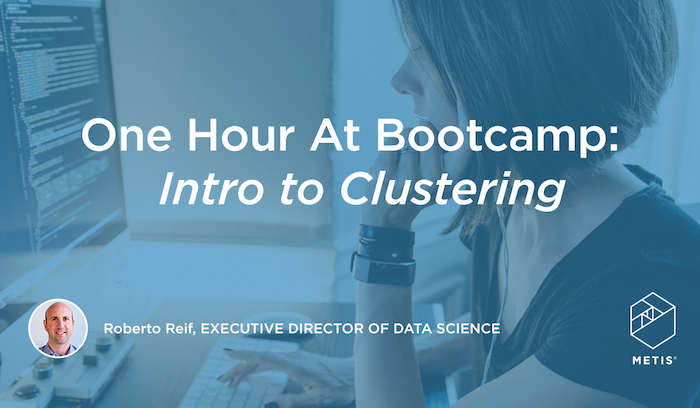 Free On-Demand 'One Hour at Bootcamp' Workshop - Intro to Clustering
By Metis • July 07, 2020
Last month, our Executive Director of Data Science hosted One Hour at Bootcamp: Intro to Clustering. The reception was so great that we wanted to share it far and wide for those who may have missed it the first time. Learn more and register for access to the recording here.