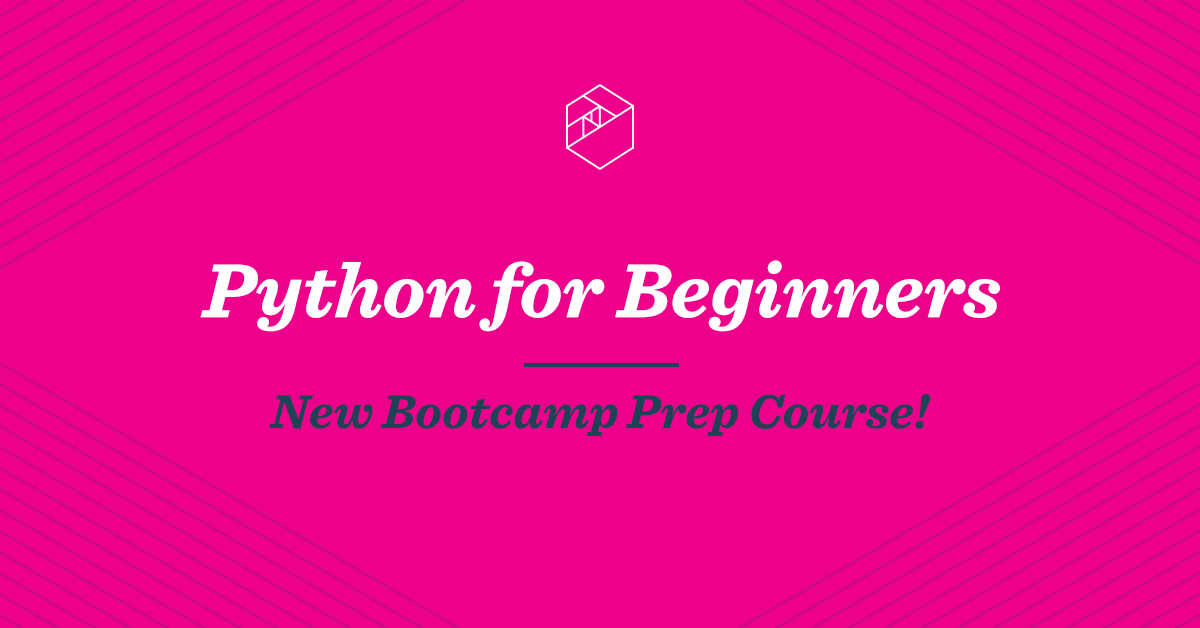 We know the importance of personal and professional development, especially when roles and careers are continuously evolving. That's why our team consistently looks for ways to deliver new, relevant, and exciting courses that our students can use to propel them forward on their data science journeys. 
To that end, we're excited to announce our new bootcamp prep course: Python for Beginners! 
It's the ideal course for those interested in applying to our Data Science Bootcamp but who have little to no prior experience (or need a refresher) with fundamental Python programming. The only prerequisite is to have Python installed.
During this 3-week course, we'll cover: 
- Introduction to programming in Python

- Common basic data types and their properties

- Logical operations, loops, functions, and more
Our first Python for Beginners course starts Monday, July 27th at 6:30 PM ET, taught by Alison Cossette, Director of Data Science in Research and Development at the NPD Group. Alison is a veteran instructor of our Beginner Python and Math for Data Science course and one of our Data Science Bootcamp graduates! 
Don't miss your chance to sharpen your Python skills – enroll today! 
---