When we refer to Renkoh Kato as a "Metis graduate," we mean it in multiple ways. He first graduated from our part-time Introduction to Data Science course before applying to and graduating from our full-time Data Science Bootcamp. He's now VP Machine Learning, Fraud Risk at JPMorgan Chase and sat down with our team to reflect on his path from Intro grad, to Bootcamp grad, to Data Scientist. Read a brief Q&A with Kato below: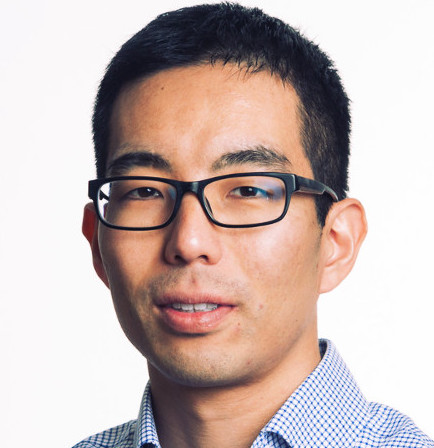 What drew you to data science initially? 
I have been interested in data science for quite some time. During grad school, I was involved in an analytical consulting project for a professional basketball team, which confirmed my interest in working with data to draw actionable insights. Since then, what drew me further to data science was being able to tackle a wider variety of challenging problems with data. 

How did your path lead you to the Metis Introduction to Data Science course?
I first learned about the Intro course through a Meetup hosted by Metis. I liked that the course was scheduled after working hours. The course covered a broad range of machine learning topics that I was unfamiliar with and wanted to learn. I also really liked that the course covered Python fundamentals for data science. By the end of the intro, I'd built several machine learning models to study the effects of reject inference on publicly available Lending Club data.
What led you to apply to the Bootcamp after you finished the Intro course? 
At the time I took the Intro course, I wasn't planning to apply for the bootcamp. My main focus then was to enhance my skill set in data analytics and to gauge my interest in data science as a whole. I found that instructor (Sergey Fogelson, Vice President of Analytics and Measurement Sciences at Viacom), was incredibly informative and effective at explaining complex concepts in a digestible manner. He showed a variety of interesting applications of data science and I was eager to dive deeper and learn more.  A few weeks after the Intro course finished, I decided to apply for the bootcamp.
During the bootcamp, what skills and knowledge gained from the Intro course were you able to apply to lectures and projects?
I was able to leverage a range of knowledge/skills, such as generating time series features, methods for handling missing values, data visualization techniques, etc. I was also able to directly use some of the supervised and unsupervised machine learning methods that we learned in several of my projects.
Can you describe your first role at JP Morgan? How did your Metis experiences prepare you for the work you're doing now?
I started working on a team that was developing Machine Learning algorithms to detect fraud on Chase-related financial products. Metis provided a strong foundation in technical skills for tools that I use on a regular basis. In addition, the Metis Alumni Slack channel, the Metis staff, and my fellow bootcamp graduates (NYC Fall 2017 cohort) continue to be a great resource for any questions that might pop up. 
_________
Learn more about our Introduction to Data Science course and Data Science Bootcamp. 
---