Metis NYC staff and students on International Women's Day 2018.

Today is a great day. It's March 8th, International Women's Day, a day to celebrate the social, economic, cultural, and political achievements of women around the globe, but also a day to highlight inequality and press on toward gender parity and equal rights for every woman, everywhere. This year's theme and call-to-action is #PressforProgress, and the uniting idea is to focus on ways to think, act, and be gender inclusive. 
On the official IWD site, you can commit to a "gender parity mindset" via progressive action. Visit to pledge your time and energy to challenge stereotypes and bias, forge positive visibility of women, influence others' beliefs and actions, and celebrate women's achievements. 

While we know we have plenty of room to grow and improve, we take pride in our efforts to hire, promote, teach, and learn from women with the goal of creating a culture of inclusion and diversity within our walls and outside of them too, in the data science industry at large. For our bootcamp, we offer women $3,000 scholarships, knowing all too well that women make up less than one-third of all employees in the tech sector and just 11% of data scientists – while women of color represent less than three percent of those in technology fields. We partner with or sponsor women-led data science groups like Women in Machine Learning, Women Who Code, and PyLadies, and participate in conferences throughout the year geared toward audiences of women in tech. Our own Chief Data Scientist Debbie Berebichez, Ph.D. gave a keynote address at last year's Grace Hopper Celebration, the largest gathering of women technologists in the world. She boasts a remarkable resume, filled with hard-earned degrees, impressive professional roles, and countless hours of invested time in helping young women and girls who are interested in STEM educations and careers.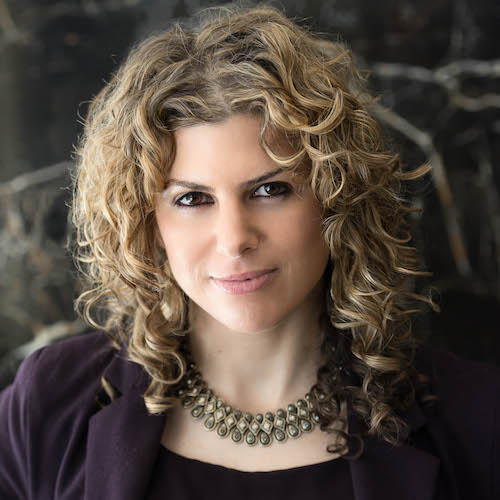 We asked Debbie what this year's International Women's Day #PressforProgress theme means to her. "Don't let obstacles stop you from achieving your dreams. As I said in my Grace Hopper talk, 'Think deeply! Be bold! Help others!" she replied.

We asked the same question of a few other women on the Metis staff and a couple of alumni, too. Their responses are well worth the read.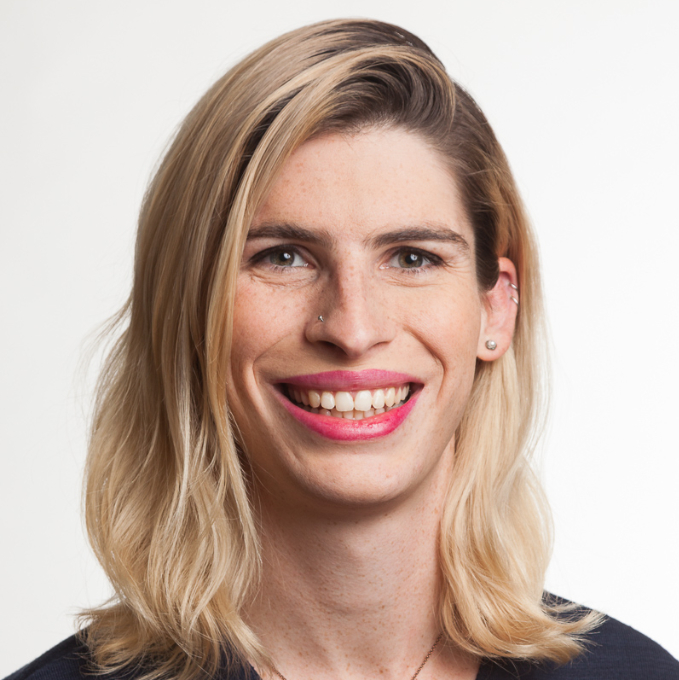 Sophie Searcy
Metis Sr. Data Scientist
#PressforProgress is a blank canvas and I think we each get to fill it with our own ideas of progress and what we need to do to get there. For me, it means working to make my world (Data Science, Technology, Metis) more of a positive force, especially for underrepresented groups. It means, of course, making data science more inclusive of women. It should *also* mean focusing on gender inclusion more broadly: fighting biases against femininity and biases against those who don't fit gender norms. 

It means that when we work toward gender inclusion, we can't ignore the historic harm our field has done along racial lines and the need to repair this and make sure we do better in the future. It means holding my colleagues and workplace accountable, even the ones that are better than most – especially the ones that are better than most. It means mentoring students and newcomers to the field and prioritizing these values in that mentorship. 

It means holding ourselves to a high ethical standard, just as in other professions like medicine, we need to understand the effects our work has on others and refuse to participate in work that causes harm. It means refusing to limit the work we do to *talk* of progress. It means prioritizing action and understanding that that action is rarely easy or without cost."

(Just yesterday, an article by Sophie titled 'How Biased AI is Holding Us Back, and Two Things We Can Do About It,' was published on InformationWeek. Check it out here.)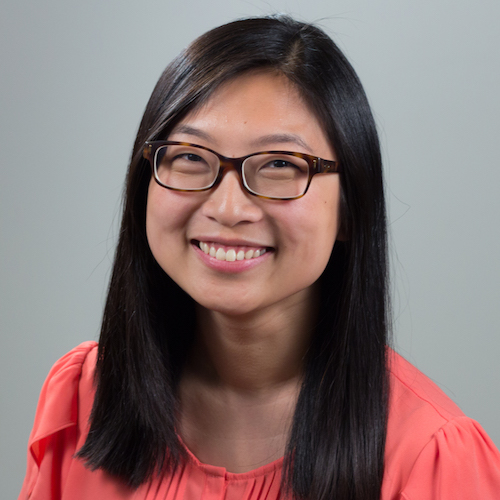 Alice Zhao
Metis Sr. Data Scientist
I love this year's #PressforProgress theme, which challenges us to not just accept the status quo but to take action and progress gender parity. As a data scientist, it is my job to dig into large amounts of data to find trends and insights. This year, I pledge to do data analysis that uncovers gender biases and celebrates women's achievements. This year's theme reminds us to have those open discussions on gender parity with our friends and colleagues and to continue to support and mentor the next generation of women in STEM. 



Susan Fung
Metis Alumni and Sr. Data Analyst at Liberty Mutual Insurance
Personally, I want to be an advocate for women who are still trying to find their voice so they can be heard in the first place. It feels so cheesy when I read those words, but it's true! As a child of immigrants, I was the first in my family to attend school in the U.S., the first to attend college, the first to obtain an advanced degree. While these achievements were celebrated, they were, in a way, expected. The sacrifices that my parents made to get to this country would be worth it if their children were successful. What was not expected was being outspoken: to challenge, to ask questions. Especially as a female, it could be interpreted as disobedience and disrespect. So you can imagine that there are occasions when I cannot react in time when I am challenged; it wasn't a situation I was raised/encouraged to be good at. I think that was (is) most of the reason why my parents could hardly wrap their heads around the concept of research, a field all about striving to find answers to questions. Tearing away from this part of my cultural upbringing is very hard to do and I am only recently feeling comfortable about sticking up for myself, trusting that what I have to bring up is worthwhile.
I volunteered at various science outreach events while I was a graduate student and postdoc so I could talk with children and teens about research and loved when they got excited because it got me excited, too. I hope more women sign up to serve as resources on 500 Women Scientists and I hope people make use of this resource.
I am still on the lookout for ways to help others find their confidence and celebrate their achievements. I'm encouraged to find an online community of women in tech at my employer's internal site. And thanks to tools like Slack and Meetup, there are so many communities that serve as safe spaces to open up (thank you codes of conduct!).

Jannie Chang
Metis Alumni & Data Scientist at Heretik
As a woman in STEM, #PressforProgress means being fearless - fearless to pivot your career in uncharted ways, fearless to ask your company to invest in your professional development, fearless to take the lead, and fearless to show this industry what women are truly capable of.
_____

And last but certainly not least, on a day like today, with women across the globe in focus, we'd like to specifically acknowledge and celebrate the international women who've graduated from our data science bootcamps in New York City, Chicago, San Francisco, and Seattle. 
 
- Stephanie Villanueva (Philippines) - Software Engineer @ Sotera Defense Solutions (Washington) 
- Hannah Deen (United Kingdom) - Data Scientist @ Qlouder (Netherlands)
- Josephine Tirtanata (Indonesia) - Founder @ Dresshaus (Indonesia)
- Aleksandra Vercauteren (Belgium) - Data Scientist @ Faction XYZ (Belgium) 
- Nicole Kong (Hong Kong) - Recent grad, job searching! 
- Stella Moretti (Australia) - Recent grad, job searching! 
- Cynthia Alexander Rascon (Mexico) - Data Scientist @ PayJoy (California)
- Victoria Clayton (UK) - Freelance Data Scientist (California)
- Yukino Kondo (Holland) - Freelance @ AKA NYC (New York)
- Kayleigh Li (China) - Recent grad, job searching! 
- Aileen Chau (Canada) -Recent grad, job searching! 
- Tong Wu (China) - Recent grad, job searching! 
- Nilüfer Polat (Turkey) - Data Science & Analytics @ FanDuel
_____

Learn about the Metis commitment to promote and pursue diversity in data science here.
---