Infographic: Metis Bootcamp Alumni By The Numbers
By Carlos Russo • March 26, 2020
In this infographic, we break down a data set that's near and dear to our hearts: one that represents our Data Science Bootcamp alumni. Find out where our grads are working and within what industries, where many of them call home across the United States and the world, what they studied pre-bootcamp, and much more.

Learn more about our 12-week, intensive Data Science Bootcamp here. 
---
Similar Posts
alumni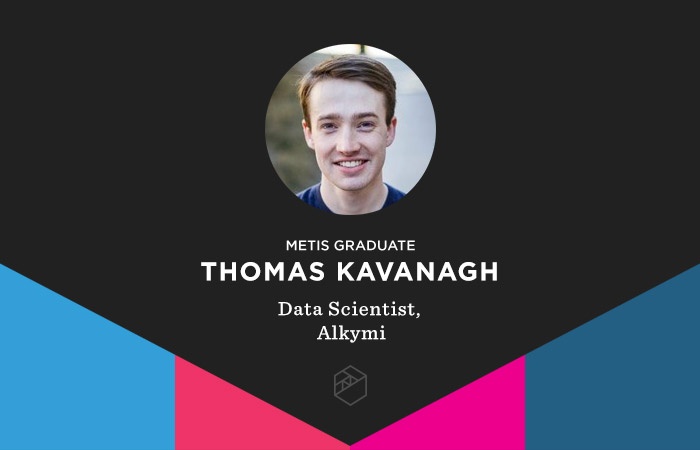 Grad Takes On Data Science with a Focus on Collaboration
By Emily Wilson • September 02, 2020
In a roundabout way, in part via experimental New York theater, bootcamp graduate Thomas Kavanagh made his way to data science. In this post, read his story and find out what he's up to now as a Data Scientist at Alkymi.
alumni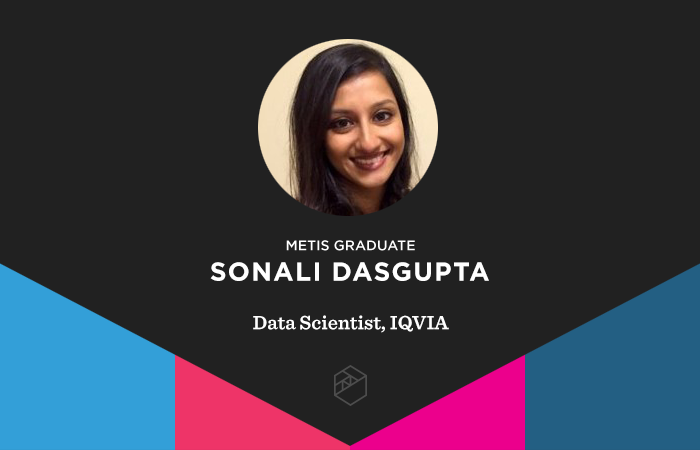 From Research Associate to Data Scientist, Grad's Passion Fuels Career
By Carlos Russo • January 27, 2021
As a self-described lifelong learner that's inspired by scientific and technological advances, it's no surprise that bootcamp grad Sonali Dasgupta made her way to Metis. Read more about how Sonali made her transition to Data Scientist.
alumni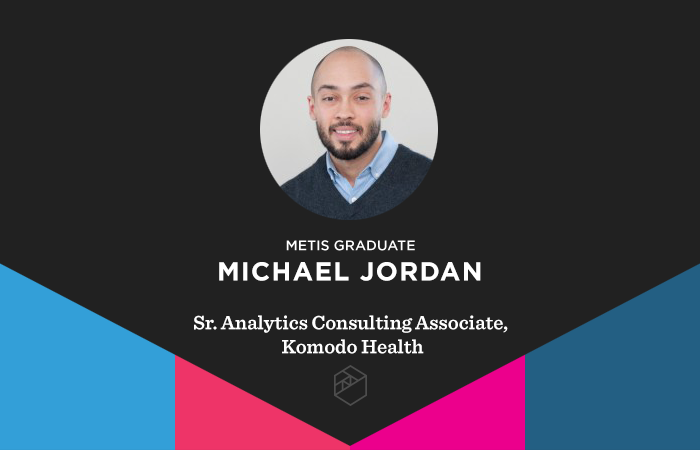 Bootcamp Grad Aims To Drive Advancements in Healthcare Research
By Carlos Russo • January 12, 2021
With a passion for research and the healthcare industry, bootcamp graduate Michael Jordan increasingly knew the importance of mastering the tools and concepts of leveraging large data sets. Learn how the bootcamp, helped him continue his career path.