Free Online Corporate Training Series: Intro to Python Register Now
Infographic: Metis Bootcamp Alumni By The Numbers
By Metis • March 26, 2020
In this infographic, we break down a data set that's near and dear to our hearts: one that represents our Data Science Bootcamp alumni. Find out where our grads are working and within what industries, where many of them call home across the United States and the world, what they studied pre-bootcamp, and much more.

Learn more about our 12-week, intensive Data Science Bootcamp here. 
---
Similar Posts
alumni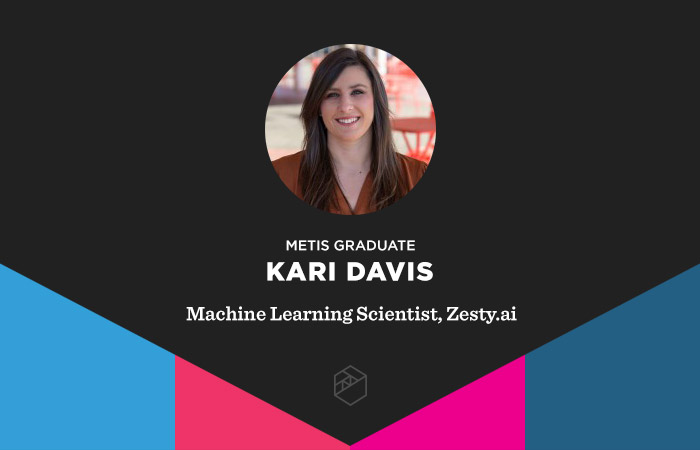 The Trifecta: From Bootcamp Prep Course to Bootcamp to New Career
By Emily Wilson • March 05, 2020
For Kari Davis, there's before the bootcamp, and there's after. A clear demarcation between two paces of professional life – one slower and more bureaucratic, the other fast-paced and constantly changing. Learn how a Metis Bootcamp Prep Course helped her prepare for the bootcamp and then land a new data science job.
alumni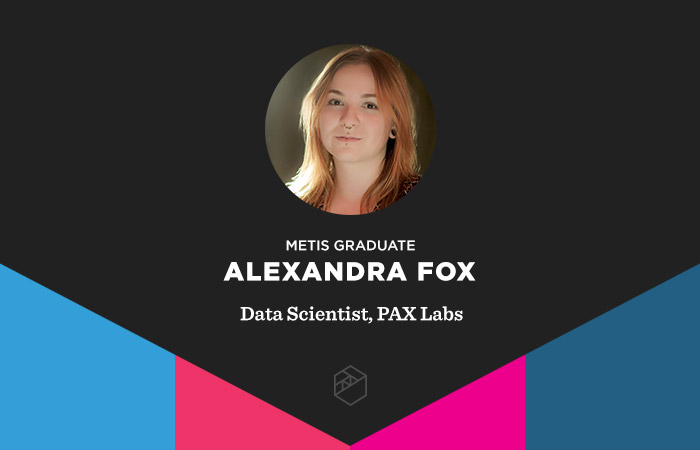 Via Non-Traditional Path, Grad Alexandra Fox Sets & Meets Data Science Goals
By Emily Wilson • November 08, 2019
If such a thing as a "traditional path" to data science exists, bootcamp graduate Alexandra Fox didn't take it.  Instead, she forged her own route, complete with the goal of getting a job as a data scientist immediately after graduation. Find out how she did it and what she's up to now here.
alumni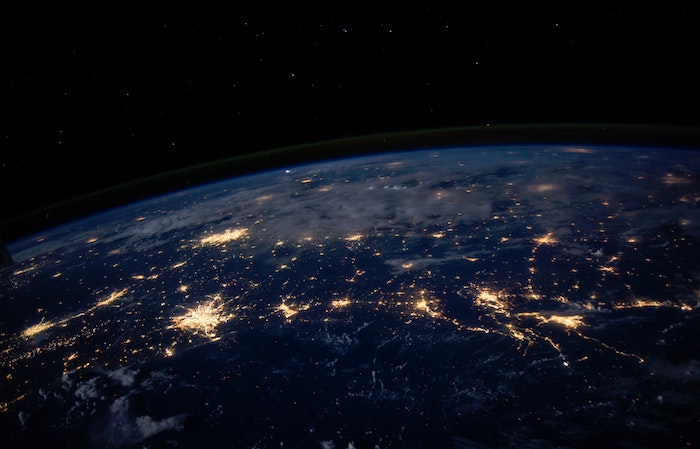 Made at Metis: Space Audio Classification & The Art of Hiring Offshore Talent
By Metis • March 24, 2020
This post features two projects from recent graduates of our data science bootcamp. Take a look at what's possible to create in just 12 weeks.