Watch our on-demand lecture on SVMs featuring Alice Zhao: Get Recording
Infographic: Metis Bootcamp Alumni By The Numbers
By Metis • March 26, 2020
In this infographic, we break down a data set that's near and dear to our hearts: one that represents our Data Science Bootcamp alumni. Find out where our grads are working and within what industries, where many of them call home across the United States and the world, what they studied pre-bootcamp, and much more.

Learn more about our 12-week, intensive Data Science Bootcamp here. 
---
Similar Posts
alumni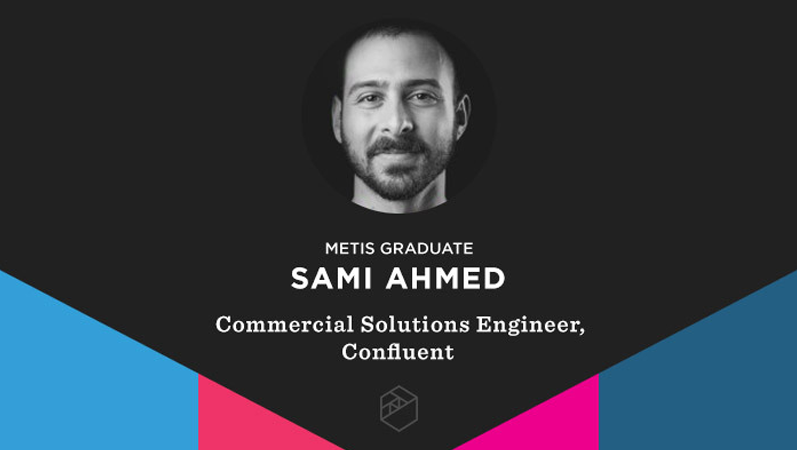 Following His Own Beat: Bootcamp Grad Takes Indirect Path from Music to Data Science
By Emily Wilson • August 11, 2020
Years before attending the bootcamp and switching to a career in data science, Metis graduate Sami Ahmed was focused on music. He studied film scoring and music business in college and worked as a musician, mostly composing for commercial media. Read how (and why) he made the transition to data science.
alumni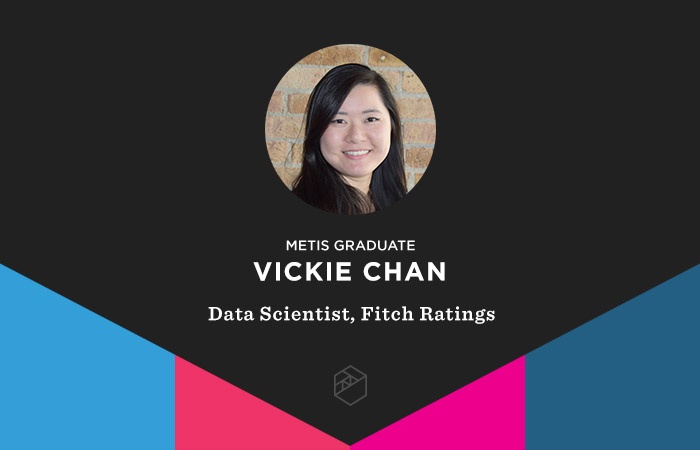 From Analyst to Data Scientist, Grad Finds Her Way Via the Bootcamp
By Emily Wilson • July 02, 2020
This is Vickie Chan's second time working at Fitch Ratings, one of the largest credit rating agencies in the United States. The first time exposed her to data science; now, she is a Data Scientist. Read how the bootcamp helped her make the transition.
alumni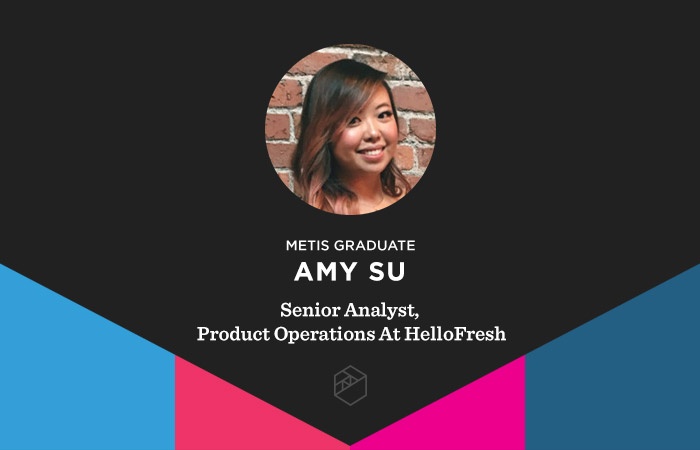 A Hunger for Data Leads Grad to Role at HelloFresh
By Emily Wilson • June 23, 2020
If you're not hungry already, you'll probably be ready to eat by the end of this post. Bootcamp graduate Amy Su works as the Sr. Analyst of Product Operations at HelloFresh, a meal kit delivery service known for all-natural, easy-to-prepare recipes. In addition to catching up with her to discuss her role at the data-driven company, we also talked about the joys of working with food-related data all day.