Last week, we hosted our first-ever Reddit AMA (Ask Me Anything) session with Metis Bootcamp alum Bryan Bumgardner at the helm. For one full hour, Bryan answered any question that came his way via the Reddit platform.
He responded candidly to questions about his current role at Digitas LBi, what he learned during the bootcamp, why he chose Metis, what tools he's using on the job now, and lots more. 
Here are a few highlights from the session, but you can read the entire thread here.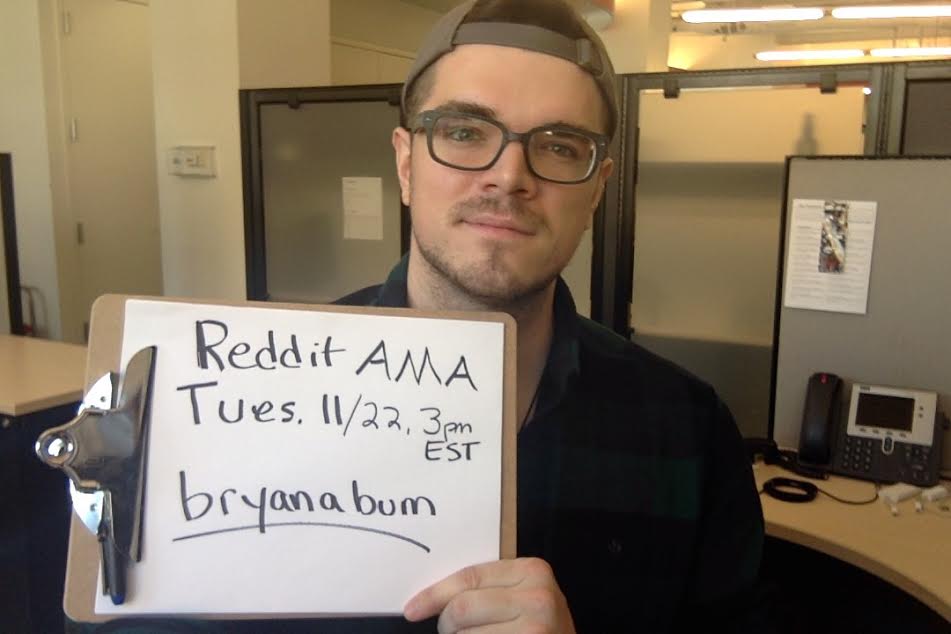 _____

Q: What was your pre-metis background?
A: Graduated with a BS in Journalism from West Virginia University, went on to study Data Journalism at Mizzou, left early to join the camp. I'd worked with data from a storytelling perspective and I wanted the science part that Metis could provide.


Q: Why did you choose Metis over other bootcamps?

A: I chose Metis because it was accredited, and their relationship with Kaplan (a company who helped me rock the GRE) reassured me of the professionalism I wanted, compared to other camps I've heard of.


Q: How strong were your data / technical skills before Metis, and how strong after?

A: I feel like I sort of knew Python and SQL before I started, but 12 weeks of writing them 9 hours a day, and now I feel like I dream in Python.


Q: Do you ever or often use ipython / jupyter notebooks, pandas, and scikit-learn in your work, and if so, how frequently?
A: Every single day. Jupyter notebooks are the best, and honestly my favorite way to run quick Python scripts.
Pandas is the best python library ever, period. Learn it like the back of your hand, especially if you're going to crank lots of things into Excel. I'm slightly obsessed with pandas, both digital and black and white.


Q: Do you think you would have been able to find and get hired for data science jobs without attending the Metis bootcamp?

A: From a superficial level: Absolutely not. The data industry is exploding so much, the majority of recruiters and hiring managers don't know how to "vet" a potential hire. Having this on my resume helped me stand out really well.
From a technical level: Also no. I thought I knew what I was doing before I joined, and I was wrong. This camp brought me into the fold, taught me the industry, taught me how to learn the skills, and matched me with a ton of new friends and industry contacts. I got this job through my coworker, who graduated in the cohort before me.


Q: What's a typical day for you? (An example project you work on and tools you use/skills you have...)
A: Right now my team is in transition between databases and ad servers, so most of my day is planning software stacks, doing ad hoc data cleaning for the analysts, and preparing to build an enormous database.
What I can say: we're recording about 1.5 TB of data a day, and we want to keep ALL OF IT. It sounds monumental and crazy, but we're going in.
_____

Learn more about the Metis Data Science Bootcamp here. 
---