This post is based on an interview with Jennifer Raimone, Metis Director of Careers and Student Support. In addition to her 3 years at Metis, she has 8 years of experience in career development. With a double certification in Career Coaching and Resume Writing (plus a BA in English and Language Arts), Raimone is always looking for ways to share her experience and knowledge regarding how to successfully gain employment. Read below for proof!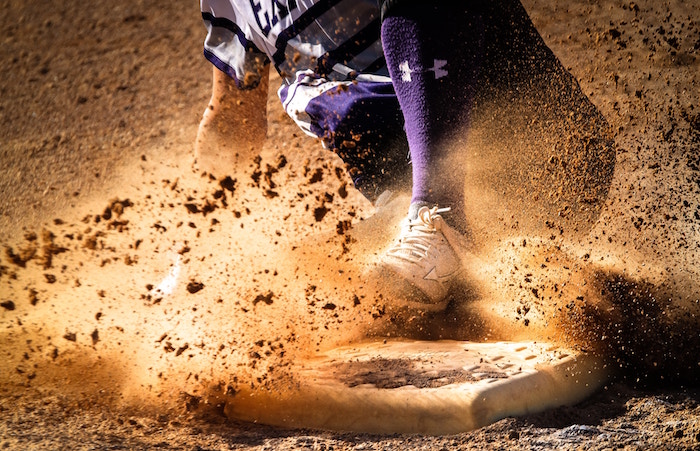 Don't Freestyle
Here's a piece of advice from Jennifer Raimone, Metis Director of Careers and Student Support: Don't Freestyle.
"Out of a lack of preparation, candidates will often say anything that comes to mind during an interview, but that's really not the time to wing it or freestyle like you're Jay-Z," she said.
But how do you prepare? Like really prepare, beyond just refreshing your resume, updating your LinkedIn profile, and rehearsing memorized answers to questions like, "what are your biggest strengths and weaknesses?"  
"It's not just about correctly answering the thirty most asked questions," said Raimone. "It's about the whole package, the whole person. You're making impressions, 20 to 30 minutes at a time, and you want those impressions to be impactful."
While this all might sound a bit vague at first, Raimone is an expert at making it all concrete, tangible, and practical for those preparing for interviews –– and in particular, for those preparing for data science job interviews, which are notoriously high-pressure and laborious.
At Metis – first as a Career Advisor in NYC and now in a broader role that spans Metis locations nationwide – she trains and guides bootcamp students and graduates as they pursue their dream data science careers. It's her passion to help each reach a level of preparedness that puts them at ease during the interview process, allowing them to present their best, whole selves.
Go On the Offensive & Have a Plan
The first interview she ever conducted on her own was a fluke. Her coworker fell ill suddenly and she had to fill in at the last minute. That change in perspective – moving from interviewee to interviewer – provided insight that caused a shift in her career over time and the framework of her interview philosophy began to take shape, even if subconsciously at the time. Now solidified through years of experience as a career advisor and coach, it can be summed up as follows: Be Prepared to Go On The Offensive: Anticipate questions about your resume, hard and soft skills, and employment gaps. Come ready with not only answers but a plan for relaying important information no matter if you're asked directly.
"We've all been there, where we've left an interview and said to ourselves, 'Shoot, I wish I would have mentioned this or that more. Had they asked me this question, I would have had a great answer,'" she said. "But that's seeing the interviewer as being in the power position and seeing yourself as only a passive participant."
And that's a common way to think, according to Raimone, but snapping out of that pattern can help you tremendously during the interview process. At Metis, she's coached hundreds (and counting!) of students through mock interviews, which she video records. But before she pushes that red record button, she asks each student to write down important information they want to get across during the interview. What are the core competencies they think the interviewer absolutely needs know in order to consider them a viable candidate for the position?
Post-mock interview, Raimone watches the recording with the student, followed by asking general questions like, "What do you think?" and "How did it go?" No matter how they respond, she instructs them to take a look at what they wrote down and honestly evaluate if they got their intended message across in the allotted time. More times than not, they realize they haven't. Some combination of nerves or lack of focus or being caught off guard by certain questions (or all of the above) caused them to let it slip through the cracks.
"It really shows them, 'Wow, I've been passive,' or 'I'm not going on the offensive to help connect the dots for the interviewer,'" she said.
To be clear, going on the offensive doesn't mean being pushy or rude or only talking about things you want to discuss instead of answering what's asked. Instead, it means taking the time to think and plan ahead (and practice!) in order to come up with creative solutions to ensure the information you want to be conveyed is, in actuality, conveyed.
In her own experience, Raimone faced this challenge. When she interviewed for a new position after just returning to her old one from maternity leave, she worried the timing wouldn't look good and that the potential new employer would be concerned about her choice to transition at that time.
"Instead of waiting for them to ask about it, I made sure I quelled any concerns they had when there was a break in the discussion. I said, 'By the way, I just came back from my maternity leave, but I've thought a lot about it, and if I'm going to leave the company, now is probably the best time to do it. They've been operating without me for months,'" she said. "There was no salesmanship in my approach. It was just me being very upfront and honest, anticipating their potential concern."
Be Yourself
In the end, that's the real goal of going on the offensive. You want to pacify concerns and/or make sure the interviewer gets important information about you, whether pertaining to your experience, soft skills, hard skills, or otherwise. As you review the job description and research the company, start thinking from their perspective as much as possible. What will they see on your resume, and what do they need to know when you meet them in person?
This type of preparation will not only put you at ease during the interview but will give the interviewer a sense of relief, too, making for a less stressful overall experience. Remember, they have pressure on them, too – the pressure to do their job well and hire the right person for the role.
"From a management perspective, it takes a lot of time and money to train someone. You have to get the right person, and there's a little bit of risk, right? In the whole process, and even after, there's risk for the employer," said Raimone. "But think of it like this: they're interviewing you, sure, but they're also getting a chance to meet you as a person and get to know you a little bit. Be ready to show them what you want them to see."
_____
Learn more about the Metis bootcamp here and read about Jen + our other members of the amazing careers team here.
---