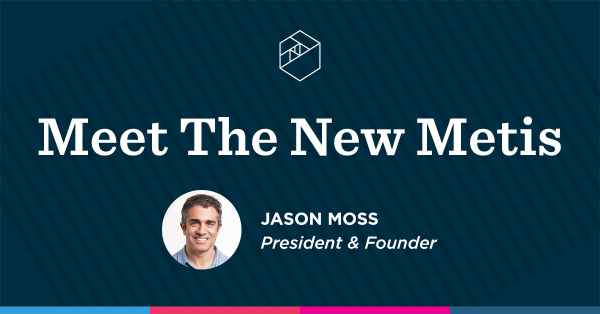 Dear Data Science and Analytics Enthusiasts:
In July, I announced that Metis would immediately transition to an online-only business. I am impressed and delighted with how quickly our students and staff have embraced this change. As one current student shared with me, "Exciting to hear about Metis's new direction and the early success with the live online format! I've really enjoyed working remotely for the past five years, so although it's not what I initially expected I'm very optimistic about the virtual bootcamp experience!"
Today, on the seventh anniversary of Metis's founding, I am excited to share the next step in our journey. These decisions are true to our mission of helping people find value in data and have been informed by our Three Pillars of Product Evolution: to embrace continuous transformation, think digital first and expand impact. In order to provide students with more flexible and targeted program options to advance and upskill in data science and analytics, we have made some big changes.
First, after running or supporting 79 cohorts of our 12-week Data Science Bootcamp, including seven outside the US, we are phasing out that program and replacing it with four different bootcamps, each with areas of specialization, that all start on March 22, 2021.
A 6-week Data Analytics Bootcamp

A 10-week Data Science and Engineering Bootcamp

A 10-week Data Science Bootcamp

A 14-week Data Science and Machine Learning Bootcamp

Second, we are concentrating our bootcamp career support. Historically it was interwoven into the program, but going forward career support will now primarily occur during a dedicated Career Week that begins right after each bootcamp ends. This additional week, included in the tuition, will allow us to provide laser-focused attention while shifting our comprehensive workshops, employer panels, and mock technical interviews to after the bootcamp. As always, we will provide graduates with the same access to alumni resources and career support until they're hired.
Finally, we are launching seven new specialized Short Immersive Courses. These two-week courses enable students to learn from elite instructors in an intensive, full-time format, while applying what they learn to an end-to-end project that can be added to a professional portfolio. These courses are:
Exploratory Data Analysis

Business Fundamentals for Data Practitioners

Linear Regression and Web Scraping

Machine Learning Classification

Natural Language Processing and Unsupervised Learning 

Introduction to Data Engineering 

Deep Learning Fundamentals

I hope you're as excited as we are about our new programs and how they can provide our future students with the courses and skills they need in data and analytics to reach their career goals. 
I look forward to sharing more in the months ahead as our vision for the future of Metis keeps progressing!
Jason A. Moss
---