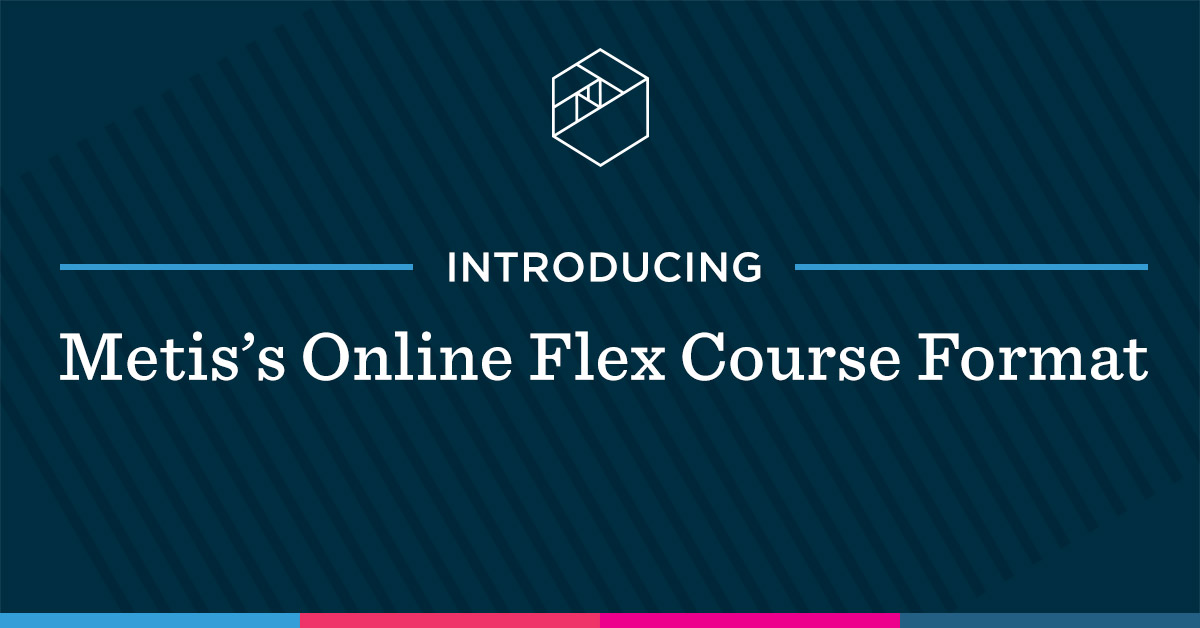 Dear Data Science and Analytics Enthusiasts:
Since running our first immersive data science bootcamp in 2014, I have consistently been in awe of our students who quit their jobs and bid a metaphorical farewell to family and friends for three months to join Metis's full-time programs.  It's an enormous commitment and a great signal to future employers of their grit and tenacity. 
But, at the same time, it's always weighed heavily on me that the rigorous schedule is  a tremendous requirement. While it works wonderfully for some, for the large majority of people aspiring to make data science a part of their career, it's been too big an ask.
Not anymore.
Today, as we enter the second quarter of 2021, I am excited to share the next step in our evolution. We are building upon our recently launched specialized Live Online bootcamps and short immersive courses by announcing a new Online Flex format that will make our programs more accessible to professionals who want to continue working during the programs, need to prioritize work-family balance, and/or live in a non-U.S. time zone. We know how busy our potential students are, many of whom are juggling work responsibilities with busy personal lives. This new format provides the kind of flexibility that many of you have told us you're looking for.
The Online Flex programs combine on-demand lectures that let students work on their own schedules, with live 1:1 support from data scientist instructors, regular office hours to review students' projects and questions, and live interactive access to their peer community.  Clear deadlines for assignments, along with organized modules, provide structure and accountability that many students crave. 
Bootcamp students in the Online Flex format will receive the same high caliber of career support as our Live Online students, with 1:1 career support until they secure employment, in addition to a dedicated Career Week post-graduation. Career Week will be laser focused on helping graduates get hired through a series of workshops, speaker presentations, technical mock interviews, and an employer panel.
We're also launching Online Flex short immersive courses, which are designed for students who want to gain in-demand data science and analytics skills in just one month. Unlike the bootcamps, there is open enrollment, with no admissions process. Students will learn from elite instructors in this part-time format, while applying what they've been taught to a final project that can be added to a professional portfolio. 
The new Online Flex program format is informed by something I often refer to in this space: Three Pillars of Product Evolution: to embrace continuous transformation, think digital first and expand impact.
I hope you're as excited as we are about our new Online Flex programs and how they can provide our future students with the courses and skills they need to reach their career goals. 
So far, 2021 is off to a promising start, with more exciting things on the horizon. Stay in touch during the months ahead as we continue to expand access to data science and analytics and  pursue our mission of helping people find value in data. 
Jason A. Moss
---